2021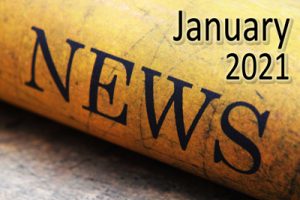 Fifty Two
Talk to People I often say to people, "Tell me about someone new you have met in the last week. What is their name and tell me something interesting you learned about them?" Now, why would I ask that? There is actually a very simple reason why: I am curious―very curious―to know how they will answer. Let me ask you, "Are you stepping out of your comfort zone and into God's comfort zone by saying hello...
Continue Reading...
Christian Celebrities
Why did I watch this video? I should have known better. I knew before clicking on it that it would probably become a newsletter! Just knew it. So, I clicked on it anyway. And now, for your benefit, you get to click on it as well! Five minutes. That's it. Five simple minutes. See if you can pick out any false teachings in this short video: https://www.youtube.com/watch?v=4J5dhOFPlM0 Christian Prayer? When I see people praying, many...
Continue Reading...
Back to Archives