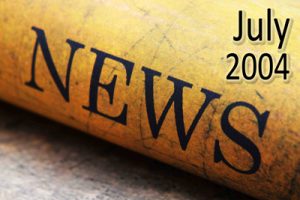 Free To Follow
Mark 2:14–17
"And as he passed by, he saw Levi the son of Alphaeus sitting at the receipt of custom, and said unto him, Follow me. And he arose and followed him.
And it came to pass, that, as Jesus sat at meat in his house, many publicans and sinners sat also together with Jesus and his disciples: for there were many, and they followed him.
And when the scribes and Pharisees saw him eat with publicans and sinners, they said unto his disciples, How is it that he eateth and drinketh with publicans and sinners?
When Jesus heard it, he saith unto them, They that are whole have no need of the physician, but they that are sick: I came not to call the righteous, but sinners to repentance."
So many times in life I think we like to complicate things, but keeping things simple is probably the best way to go. Jesus didn't give Matthew a whole lot of theology or philosophy here. He just simply said to come and follow Him. Join Him. Become His attendant. Do what He does. Stand for what He stands for. Follow what He says. Shouldn't that be where all of us should be in life? Do we follow Him? Or are we doing things in life that we want God to bless? Have we turned the question around and are saying, "Jesus come follow me and I hope you approve of what I am going to be doing?" Who is doing the leading in your life? Do the programs at your church accomplish what the Lord has set out in the Bible? Is the youth group at your church helping people grow closer to the Lord or is it just for entertainment purposes? I think far too many times, because of our pride, we are trying to grab the hand of the Son of God and want Him to come and follow us.
Jesus doesn't ask us just to watch Him, but to obey Him. How many of us have turned into spectators when it comes to Christianity? We watch others but we are not doers ourselves. What if you were a football player and practiced all week, but you didn't get to play in the game on Friday night? Would that be okay with you? If you have any competitive juices in you, you desperately want to be in that game making a difference. But that is how we play Christianity. We go to church, attend Bible study, and read all the new books, but are we in the game making a difference and reaching the lost?
The beauty is that you get to decide if that is what you want to do, and you can do something about it today. What if the ticket to get into church next Sunday was that you had impacted the life of a lost person during the week to bring them closer to a relationship with Jesus Christ? I wonder how empty our churches would be on Sunday. How many of us watched fireworks on July 4th, but are not getting people ready for the light show that will take place before the throne of God one day (Rev. 4:2–5)?
I was on a radio show today, and I mentioned to the host that a group of us recently went down to the gay and lesbian festival here in Atlanta to go witnessing. He couldn't believe we really went down there. So who are you hanging out with—the righteous or the sinners? And I don't mean who you determine to be "righteous" or "sinners," but who God does. Could the Pharisees today accuse you of hanging with the "wrong" crowd in their eyes? Isn't it nice to know that it is only God's eyes that count?
We took a video camera to the festival to do on-the-street interviews. I think we have some great footage. Please pray as we make it into a DVD, which many people have been asking for to get more pointers on how to share their faith. One of the guys I talked with thanked me for being so professional in how I shared my faith. What he meant was that I didn't shove it down his throat. He told me that he didn't like Christians for the most part. After the interview, he said he had wanted to ask those questions of Christians for a long, long time. Amazing. You will be amazed as you get out of your comfort zone that so many times the "sinners" are often nicer to you than the "righteous."
I was at the Christian Booksellers Association (CBA) convention this past week in Atlanta signing books. I have also been doing some radio interviews now that the book is in bookstores. So please pray that the Lord will have me on the right shows and that the right people will be listening at the right time to be encouraged and challenged.
I got a call recently from an associate pastor who goes to other countries to preach. He got my book at Goodwill. (Who is donating my book to Goodwill?!) He said that he has over 2,000 Christian books in his garage that he has read. But when he read my book, he had to call me. It stoked a fire of passion in him to reach the lost that he said all of us believers should have. Please pray that we can get some books into the countries where he will be preaching so more believers will be encouraged to share their faith.
As we have celebrated July 4th, you need to understand that we are losing our freedoms here in America. But remember that you are always free in Jesus Christ. Make sure He has set you free and that you use that freedom correctly.
Until the nets are full,