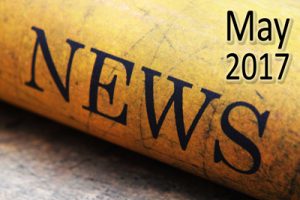 Pregnant People
I was reading an article the other day, and it really got me thinking. Here is an excerpt from it:
"The British Medical Association has said pregnant women should not be called 'expectant mothers' as it could offend transgender people.
"Instead, they should call them 'pregnant people' so as not to upset intersex and transgender men, the union has said.
"The advice comes in an internal document to staff outlining a raft of common phrases that should be avoided for fear of causing offence.
"The "elderly" should be referred to as 'older people', 'disabled lifts' called 'accessible lifts' and someone who is 'biologically male or female' should be called 'assigned male or female'.
"The BMA said the document was purely guidance for its staff on effective communication within the workplace, not advice to its 156,000 doctor members on how to deal with patients.
http://www.telegraph.co.uk/news/2017/01/29/dont-call-pregnant-women-expectant-mothers-might-offend-transgender/
Now, I rarely agree with secular people out there on such topics, but this is good stuff! How did we get it wrong for so many years? I hate being wrong, so I am glad someone is finally setting me straight!
As you know, I am all about being politically correct. This is no time to be anatomically correct or biblically correct. Political correctness rules the day, and people—especially pregnant people—need to stop fighting against it.
Society just cannot be offended by these things. You have no right to live your life the way you want or use whatever words you want if it offends others. Nope. Nada. Persona non grata. 
My niece has now officially joined the ranks of pregnant persons! She was recently married and boom, here comes a little one. Well I don't mean little one—that might offend someone. She and her husband sent me a picture of all of those organs wrapped together by duct tape that are now inside of her. That bundle of cells should drop out of her in a few months. I can't wait.  And once that little one is born, it can decide its own gender identity. It's high time for us to admit that children are just as capable of deciding their gender as adults.
You might not know this, but my very favorite Pregnant Person of All Time reads these newsletters! She is going to be so happy that she has a new name.
To all of you peaceful, passive, pretty, pestering, petulant, photogenic, pompous, procreative, and perfect pregnant people out there, have a great Sunday this coming weekend.
So as we salute all of you in the Pregnant People club with some pink lemonade, we heartily wish you a Happy Pregnant Person's Day!!
Until the nets are full,

P.S. Okay, this has never happened in my lifetime, but I totally disagree with my newsletter! Completely disagree with it. Total rubbish. Dumbest newsletter I have ever read in my entire life. Bar none.
The word mother is used 328 times in the Bible. The term pregnant person isn't mentioned once. I think God might be on to something here. Sure seems to me that mothers are pretty important in His eyes, no matter what the world might be telling us. No, there are no other names for moms. They are moms. Pretty simple.
Psalm 139:13,14:
"For thou hast possessed my reins: thou hast covered me in my mother's womb. I will praise thee; for I am fearfully and wonderfully made: marvellous are thy works; and that my soul knoweth right well."
Proverbs 31:10,25-28:
"Who can find a virtuous woman? for her price is far above rubies. . . . Strength and honour are her clothing; and she shall rejoice in time to come. She openeth her mouth with wisdom; and in her tongue is the law of kindness. She looketh well to the ways of her household, and eateth not the bread of idleness. Her children arise up, and call her blessed; her husband also, and he praiseth her."
2 Timothy 1:5:
"When I call to remembrance the unfeigned faith that is in thee, which dwelt first in thy grandmother Lois, and thy mother Eunice; and I am persuaded that in thee also."
John 19:26,27:
"When Jesus therefore saw his mother, and the disciple standing by, whom he loved, he saith unto his mother, Woman, behold thy son! Then saith he to the disciple, Behold thy mother! And from that hour that disciple took her unto his own home."
Philippians: 1:3: 
"I thank my God every time I remember you."
If you live in a big city, there is typically a gay section of town. So in Atlanta it is Midtown, in Chicago it is Boystown, etc. Go down there sometime and watch. When you see two men pushing a stroller, you might think: Where is the mom? If you see two women pushing a stroller, you might wonder: Where is the dad?
You see, God made some functions for moms and different functions for dads. They are irreplaceable. A mom can't be a dad, and a dad can't be a mom. Very simple. And a mom is much, much more than a pregnant person.
In the coming days, don't forget that it is okay to offend people by using biblically and anatomically correct terms. Jesus had no problem whatsoever offending people. It is what truth does.
So enjoy a great Mother's Day with your Mom if she is still living.
And hey, Mom, I am coming over after church on Sunday. Can you please have some pistachio ice cream with some pomegranates on top for me? I know you probably think I am being pushy, Mom, but this is no time to cop an attitude, Mom. PP no longer stands for Planned Parenthood but for Pregnant Person. Don't make me get you some new towels with PP monogrammed on them! By the way, I will take some pepperoni pizza with that ice cream as well!! Thanks, Babe.