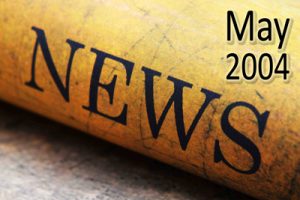 All The Freedom In The World
Psalm 144:1-4
"Blessed be the Lord my strength which teacheth my hands to war, and my fingers to fight:
My goodness, and my fortress; my high tower, and my deliverer; my shield, and he in whom I trust; who subdueth my people under me.
Lord, what is man, that thou takest knowledge of him! or the son of man, that thou makest account of him!
Man is like to vanity: his days are as a shadow that passeth away."
Even though traveling and speaking can get a little tiring sometimes, one of the real blessings of this ministry is the opportunity to meet so many people from different walks of life. It's exciting to encounter so many people who want to serve the Lord and to make a major difference in our culture.
I recently spoke at the United States Military Academy at West Point, and I can't even begin to describe what a blessing that was. It was a humbling and emotional experience knowing how many great cadets have walked those halls to impact the culture of America. God allowed me to speak for an hour and a half to a tenth of the Corps of Cadets. I spoke to a group called the Officers Christian Fellowship, the largest club at West Point. What a blessing it was to meet these young men and women. The military is in such good hands with these future officers!
After I finished speaking, a cadet gave me a book titled Absolutely American. The author, David Lipsky, writes for Rolling Stone magazine and specializes in writing about college students. It is a phenomenal book, which follows the lives of several cadets through their four years at West Point. The author wrote that after visiting thirty colleges around America, he found the cadets at West Point to be the happiest students he had met anywhere, which amazed him. He assumed that all the rules and regulations would make them unhappy. As he pointed out, there was some grumbling and complaining, but the cadets were without a doubt happier than all the rest.
I wondered why that was, but it's easy to figure out when you think about it. If we lived in a world where there were no rules, we would actually have no freedom. We couldn't really be happy. But when there are boundaries and rules, we have all the freedom in the world. We can be happy people.
Talking with a guy one day, I gave him this example. If you were staying on the 30th floor of a hotel and your room had a balcony with no railings—just a slab of concrete—would you go out on the balcony? Would you put your child out there? Of course you wouldn't; it would be too dangerous. But what if there were good strong railings on the balcony—would you go out there and take your child? Not only do most of us go out on balconies, we even lean on the railings while we're there! Why would we do this? Once there is a boundary you feel secure, and can have all the freedom you want inside those boundaries. You can enjoy lunch out there if you want. The boundaries provide freedom.
One time in Myrtle Beach, I was talking with two 18-year-olds who said they would never become Christians because it would take all the fun out of life. I told them, "There is a zero percent chance that I am going to get someone pregnant today. There is a zero percent chance that I am going to get AIDS or another STD today. There is a zero percent chance that I am going to get a DUI today. You know, there are some pretty good benefits to becoming a Christian." Both young men looked at me and their jaws dropped. They said they had never thought of it that way before. They thought they had freedom, but they actually didn't. Although people think they can do whatever they want to, they become a slave to those consequences. God gives us rules and laws by which to live. When we stay within those boundaries, we are the freest people in the world. When we step outside those boundaries, there are only the inevitable consequences of being rebellious.
Since my time at West Point, I have heard incredible testimonies of obedience from the cadets. Some have gone to the mall on the weekends and shared their faith. One cadet sent me the following note:
"I invited a Jewish friend that goes here from my hometown to the FCA breakfast. He basically laughed at me. Then two days later, he asked me if I was going to a thing at the Chapel on Maundy Thursday. He had a singing for it and he wanted me to go with him. I went and he started asking questions galore. Ever since we went last night, we talked for at least 3 hours about Christianity. I told him about "Mere Christianity" by C.S. Lewis and he asked if he could borrow my copy this weekend. I also suggested he read Romans 2-6. I went over to his room later and he was already halfway through those chapters. I just can't believe how amazing God is when you let Him work."
There are cadets at the Academy being obedient to God's commands by reaching West Point and beyond for Jesus Christ. Please pray for them as they boldly stand up not just for this country, but for the God of this universe and His Son. Pray that they and you and I will stay within the boundaries God has set for us and that we will live with the greatest freedoms He has allowed us to have. Boldly reach the lost.
Until the nets are full,