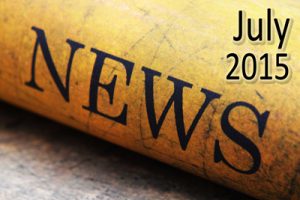 #LoveWins
As many of you know, I don't tweet, I don't twitter, and I don't twirl batons! And please do not email to ask me to try any of these three things since I seriously doubt any of them will happen in my lifetime! After the Supreme Court decision on the topic of gay marriage, President Obama sent out a tweet with the hashtag #LoveWins. I guess those hashtags help people find other tweets that are similar.
I am going to be honest here. I don't agree with Mr. Obama on much at all. But this time, he and I are on the same page. Love does win. It always has and it always will.
The word love shows up 419 times in the Bible. It was first used of Abraham's love for his son Isaac. Abraham was willing to completely trust God with the life of his son, which showed Abraham's total love for God too.
Genesis 22:2:
"And he said, Take now thy son, thine only son Isaac, whom thou lovest, and get thee into the land of Moriah; and offer him there for a burnt offering upon one of the mountains which I will tell thee of."
The very next use of the term love is found in Genesis 24. Does anyone find it just a little bit interesting that it refers to the love between a man and woman in marriage?
Genesis 24:67:
"And Isaac brought her into his mother Sarah's tent, and took Rebekah, and she became his wife; and he loved her: and Isaac was comforted after his mother's death."
Kind of fascinating to think about in our day and age!
And the last use of the word love was, of course, in the book of Revelation:
Revelation 12:11:
"And they overcame him by the blood of the Lamb, and by the word of their testimony; and they loved not their lives unto the death."
It is also not surprising as you look at the world around us that the last use of the word love has to do with persecution. The things of the world have lost their grip on the true believers. They would rather die and move into the physical presence of Jesus than be beholden to the things of the world.
1 John 4:7-12:
"Beloved, let us love one another: for love is of God; and every one that loveth is born of God, and knoweth God. He that loveth not knoweth not God; for God is love. In this was manifested the love of God toward us, because that God sent his only begotten Son into the world, that we might live through him. Herein is love, not that we loved God, but that he loved us, and sent his Son to be the propitiation for our sins. Beloved, if God so loved us, we ought also to love one another. No man hath seen God at any time. If we love one another, God dwelleth in us, and his love is perfected in us."
1 John 4:16-21:
"And we have known and believed the love that God hath to us. God is love; and he that dwelleth in love dwelleth in God, and God in him. Herein is our love made perfect, that we may have boldness in the day of judgment: because as he is, so are we in this world. There is no fear in love; but perfect love casteth out fear: because fear hath torment. He that feareth is not made perfect in love. We love him, because he first loved us. If a man say, I love God, and hateth his brother, he is a liar: for he that loveth not his brother whom he hath seen, how can he love God whom he hath not seen? And this commandment have we from him, That he who loveth God love his brother also."
This is what God is all about: Love! But don't make a mistake here. That love of His doesn't mean we can do whatever we want. He is holy. He is just. He is pure. He hates sin. His love does not give permission to carte blanche do whatever one wants. That is where people make a big mistake.
On a recent plane flight, a guy named John was sitting next to me. He was all into logic. Everything had to be logical. When I asked him, "If you could have any job on planet Earth and money wasn't an issue, what would you want to do?" He didn't hesitate. He said, "Philosophy professor at a university!" I already knew this was going to be a good conversation, but his reply was icing on the cake!
Seemingly out of nowhere, he asked me, "What do you think about gay marriage?" This seems to be the only question people want an answer to these days! Some people are interested in your answer. Others just want to put you in the bigot category. Doesn't matter. Our job is to tell people the truth.
So I asked him, "When people get married, how many people get married?"
He responded that he didn't understand my question. So I said, "When you go to a marriage ceremony in India, China, Russia, Canada, or the United States, how many people are in that ceremony?"
He replied, "Two."
I then continued, "Where did the number come from?"
You could just see the look on his face! He didn't know. So, I let him know that it came from the oldest writing ever on the subject of marriage. It came from the Jewish Torah. And in the book of Genesis it says:
Genesis 2:24:
"Therefore shall a man leave his father and his mother, and shall cleave unto his wife: and they shall be one flesh."
The interesting thing was that John knew the verse! When I said it out loud, he finished it by saying "one flesh"! Someone had taught him that verse through the years. Then I said, "Whoever gets to tell you how many people can get married can also tell you who gets to be in that number!" He loved the logic. But, of course, God is logical. That is why it is logical to believe in Him. I also read somewhere that Whoever designs marriage gets to define marriage! That is a good statement that I have been using with people.
Remember to keep pointing people to the Bible. It has all the answers that everyone is looking for. We are seed planters. Never forget that.
Just finished reading a book on witnessing by Bob Creel called The Technique Catastrophe. Excellent book. In it, he stated:
Witness  →  Truth
Holy Spirit  →  Conviction
Sinner  →  Repentance
So when we are witnessing, we bring truth to the table. The Holy Spirit brings conviction; and when the sinner is ready, he or she brings repentance. The point is to do your job, but don't do the job of the others. Know what your job is. We need to keep bringing sinners the truth spoken in love when we are sharing our faith.
We live in weird times now. It is almost like we are playing Opposite Day. Anything the Bible says, the world says the opposite. The Bible says God created everything; the world says we evolved. The Bible says lying is wrong; the world says the ends justify the means. The Bible says one way to get to Heaven; the world says all religions are of equal value except the one that teaches there is only one way to get to Heaven. The Bible says marriage is between one man and one woman, and the world says anything goes.
It is time to stand up for truth, and we better be doing it soon and in the right way. When I was a teacher way back when, a couple of my students, Matt and Spence, came over on a Friday night to go witnessing at the mall. As we were talking and praying before we left, I told them, "Remember, we are not going to the mall to witness to lost people tonight." Matt said, "Mr. Cahill, the whole reason we came over tonight was to go witnessing." I said, "No, Matt. Tonight, we are going out to love people and while we do that, we are going to tell them about Jesus!" Remember that we speak the truth in love. No other way to do it.
Now, I want you to know that I really don't agree with Mr. Obama. His hashtag was to show support for homosexual marriage. Don't mistake earthly lust for God's love. Selfish love is not selfless love. Always go by God's Word and you will be just fine.
Hey, lovers. Go love somebody this summer. But love them enough to tell them the truth!
Until the nets are full,

P.S. These pictures you see below are two of our books that have been printed in Spanish. I know they might look a little rough, but they were printed on old printers from the 1950s! Guess where those books are being printed? Cuba! Yes, these books are getting into the hands of many pastors there and are filtering out into their congregations. I want to thank you for your generous giving to the ministry that helps make these kinds of projects come true!!