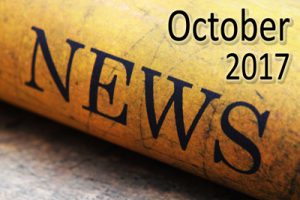 "But I Will Trust In Thee"
I was reading a few articles recently that were talking about Christians being the most persecuted religious group in the world.
http://www.foxnews.com/world/2017/01/06/christians-most-persecuted-group-in-world-for-second-year-study.html
If the reports are correct, 90,000 Christians were killed for their beliefs last year, and over 600 million Christians were not allowed to practice their faith last year as well. Let's be honest here: Those are some stunning numbers. Absolutely stunning. These statistics should be the lead story on every newscast around the world until this mess is cleaned up. If the reverse were true, and if Christians were killing Muslims at that rate, there would be outrage in the mainstream media. If a Christian nation—if there is one left—were preventing Hindus or Buddhists from practicing their faith, there would be a deafening uproar.
But this got me thinking. And it got me thinking about Psalm 55.
1 Give ear to my prayer, O God; and hide not thyself from my supplication.
2 Attend unto me, and hear me: I mourn in my complaint, and make a noise;
3 Because of the voice of the enemy, because of the oppression of the wicked: for they cast iniquity upon me, and in wrath they hate me.
4 My heart is sore pained within me: and the terrors of death are fallen upon me.
5 Fearfulness and trembling are come upon me, and horror hath overwhelmed me.
6 And I said, Oh that I had wings like a dove! for then would I fly away, and be at rest.
7 Lo, then would I wander far off, and remain in the wilderness. Selah.
8 I would hasten my escape from the windy storm and tempest.
9 Destroy, O Lord, and divide their tongues: for I have seen violence and strife in the city.
10 Day and night they go about it upon the walls thereof: mischief also and sorrow are in the midst of it.
11 Wickedness is in the midst thereof: deceit and guile depart not from her streets.
Persecution is no fun. People are being crucified, beheaded, and tortured for just one thing: Their belief and stance for Jesus Christ. Of course, the other reason is they won't back down under pressure! When told to renounce their faith, it is not an option for them. They have a backbone of steel, built by obedience to the Lord, and they are led by the Holy Spirit. Those are the Christians that God uses mightily in these days.
But as David said in this Psalm, when trouble comes, sometimes you just want to escape. Sometimes, you want to get away from the persecution. Sometimes you want out of that fiery furnace. You just want to fly, fly away and be gone. To a beach with some nice sand, sun, and no hurricanes. Like September 23rd is the day I go home. Rapture me. Please get me out of here!
However, God doesn't always give us that option. Sometimes, He wants us right in the midst of the battle so He can show everyone around us that true faith is rock solid. It is mighty and strong, fearless and enduring. God is showing His enemies Who is in charge and Who has the real power. They need to know their battle is really with Him when they fight against His servants.
But as I was reading this chapter, it took a most interesting turn.
12 For it was not an enemy that reproached me; then I could have borne it: neither was it he that hated me that did magnify himself against me; then I would have hid myself from him:
13 But it was thou, a man mine equal, my guide, and mine acquaintance.
14 We took sweet counsel together, and walked unto the house of God in company.
15 Let death seize upon them, and let them go down quick into hell: for wickedness is in their dwellings, and among them.
16 As for me, I will call upon God; and the Lord shall save me.
17 Evening, and morning, and at noon, will I pray, and cry aloud: and he shall hear my voice.
18 He hath delivered my soul in peace from the battle that was against me: for there were many with me.
19 God shall hear, and afflict them, even he that abideth of old. Selah. Because they have no changes, therefore they fear not God.
20 He hath put forth his hands against such as be at peace with him: he hath broken his covenant.
21 The words of his mouth were smoother than butter, but war was in his heart: his words were softer than oil, yet were they drawn swords.
22 Cast thy burden upon the Lord, and he shall sustain thee: he shall never suffer the righteous to be moved.
23 But thou, O God, shalt bring them down into the pit of destruction: bloody and deceitful men shall not live out half their days; but I will trust in thee.
What if, instead, it was someone you knew who was bringing the persecution? What if it was another brother or sister in the Lord? What if it was someone who sits next to you in Sunday school or on the same pew with you each week? What if it was someone you considered your friend? Someone you trusted?
David was struggling because his enemy was someone close to him. Someone he liked and maybe even loved. And that person was the one mounting the attack against him. Being the vicious one. Setting him up. On the prowl. Turning him over to the wolves, who were circling around and ready to devour him.
You and I both know that when that happens to us, we are just like David. It hurts. It is not fun. We are in anguish. Why can't we all get along and enjoy the Christian life together?
Colossians 3:13:
"Forbearing one another, and forgiving one another, if any man have a quarrel against any: even as Christ forgave you, so also do ye."
But this also made me think further: Are you the type of Christian who tears people down, or are you the kind of person who builds others up? Do others come to you for encouragement, or do they avoid you because of your surly ways? Do people feel better off after crossing your path, or will they complain to others after meeting you or spending time with you?
Romans 16:17:
 "Now I beseech you, brethren, mark them which cause divisions and offences contrary to the doctrine which ye have learned; and avoid them."
Now, God is not talking about not standing up for biblical truth. Standing for truth will cause divisions. We don't unite over feelings; we unite over truth. Truth will always trump feelings. People may not want to be around us because we stand for God's truth, but they should never avoid us because we are a jerk.
Matthew 5:43,44:
"Ye have heard that it hath been said, Thou shalt love thy neighbour, and hate thine enemy. But I say unto you, Love your enemies, bless them that curse you, do good to them that hate you, and pray for them which despitefully use you, and persecute you;"
But also, don't forget that Christianity is growing in this world! We are different than others who are traversing through this thing called life. A few martyrs here or there can't stop truth. And persecution from those close to us can't stop us from standing for truth, either. Search on the Internet to find examples of Christian martyrs. Read Foxe's Book of Martyrs. When you see what your brothers and sisters are going through around the world, you realize that you have a pretty great life. Nothing from the enemy is going to stop God's plans, and nothing from the enemy should stop you.
So if you have been falsely accused, buckle up. Don't throw in the towel. Get a backbone of steel and trust in Him. I like how David ended this Psalm, "but I will trust in thee." No matter what you see before your eyes in the coming days, make sure you trust in Thee!!
Until the nets are full,