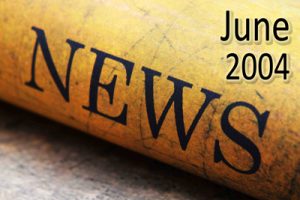 Giving It Away
Luke 6:38,
"Give, and it shall be given unto you; good measure, pressed down, and shaken together, and running over, shall men give into your bosom. For with the same measure that ye mete withal it shall be measured to you again."
It is so important to read Jesus' words recorded in the Word of God. He said many things during His time on earth, but only some were recorded. It is surprising to see how much Jesus talked about giving. Why did He do that? I think one real sign that someone is following Jesus is that he becomes a giver. The Lord changes your heart from being a selfish person who hoards money, to being a selfless one who gives things away. Our God is a giver: "For God so loved the world, that he gave . . . (John 3:16)." I' am so glad that God didn't keep Jesus to Himself, but that He gave Him away. That's what we should be doing in witnessing—giving Jesus away.
One of my pastors said there is one way to tell how much you love the Lord: look at your checkbook, because what you spend your money on is what you love. I went home from church that day and picked up my checkbook. I learned some things by looking at that checkbook. I loved the mall. I really loved Domino's Pizza! But I didn't love the Lord half as much as I thought I did. That was a defining moment when God began to change my heart into being a giver.
As I mentioned last month, I spoke at West Point in April. Shortly before it was time to speak, I got the feeling that I was supposed to give each cadet one of my books. I don't like that feeling! With about 400 cadets, that would be a lot of money. Right before I spoke, I got the same feeling. So during my talk when I mentioned the book, I told the cadets they could each have one. I thought it was odd that there was no response from the crowd. Nothing. So I just continued my talk.
Afterwards, a couple of cadets came up and handed me something. A third cadet gave me a check to help pay for the books; I stuck it in my pocket then we talked a bit. That cadet wants to make a bold stand for the Lord and make a difference—God's kind of cadet.
As the family I was staying with drove me back to their house, I told them I couldn't believe I gave all the books away! That was about $3,000 worth of books, and I could have really used that money. So here I did a "good thing" for the Lord (actually, I was just being obedient to His leading), and I was sulking! As you can tell, I have a long way to go in being the man of God that He wants me to be!
When we got to the house, I reached into my pocket and pulled out a $20 bill with a note, which was nice. One guy had given me a check for $50. I thought that was generous of him since I never had $50 when I was in school. I then looked at the last check, and saw that it was for $3,000! I absolutely couldn't believe it. A cadet had written a check for $3,000 to help pay for the books. I was stunned. Here was a young man who felt led by the Lord to give this money to me. I would love to know how God is going to bless that faithful young man. It might be the right assignment. It might be the right wife. I don't know how He will do it, but He will. So here I was worried about giving up income, and within a few minutes after the service, God had that money in my pocket. A couple of people have reminded me that God even provided an extra $70! Our God is amazing, as always.
A pastor recently told me that back in his college days he and several acquaintances went to a restaurant for dinner. As they were leaving, their waitress asked if they were Christians. They said yes. She held up the three-dollar tip they left, and explained that she worked hard for a living and three dollars was just demeaning. She hated waiting on Christians because they never leave a good tip—they just leave a tract. She said the waitresses have a game where they fling the tracts into the trash can. She really unloaded on these guys. The pastor told me that he felt the Lord lay on his heart not to say anything at that moment. After his friends had left, he came back in and apologized to her for the tip. He explained that he had given two of the three dollars, but he was a college student and just didn't have much. Over the next few weeks he saved up some money, and a month later he went to the restaurant and gave her thirty dollars as a tip. About a year later when he went there again, she told him that his coming back had meant so much to her that she decided maybe all Christians weren't that bad. She ended up studying to see if Christianity was true, and surrendered her life to Jesus! She said one big factor was how he had blessed her.
"It is more blessed to give than receive," our Savior said. Be a giver. Give generously to the saved and bless the lost. It can give your words so much more meaning.
Proverbs 3:9,10 says,
"Honour the Lord with thy substance, and with the firstfruits of all thine increase: So shall thy barns be filled with plenty, and thy presses shall burst out with new wine."
Please pray for a gentleman by the name of Mr. Mitchell. I sat next to him on a flight recently and we had a very interesting conversation. Please pray for God to lift that veil from his eyes, that he would repent of his sin and recognize his need of a Savior.
We would like to hear your witnessing stories. Please send them in so we can use them in upcoming newsletters to encourage others to keep reaching the lost.
Many thanks for your prayers for the new book and other upcoming projects, which we hope will impact many people. Keep reaching the lost.
Until the nets are full,