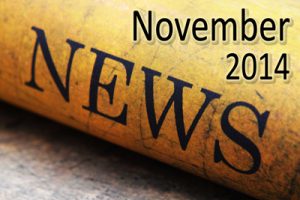 Still Very, Very Thankful
There seems to be a lot going on in our world, and a lot going on in many of our personal lives, so it seems to me, it is a good time to be very, very thankful!
Ephesians 5:20:
"Giving thanks always for all things unto God and the Father in the name of our Lord Jesus Christ;"
We were out witnessing at a Paul McCartney concert the other night. Probably the largest crowd I have ever seen at a concert at Philips Arena. Two more Beatles left to head off into eternity. I wonder where they will wind up?
There were a lot of interesting conversations that night, and a lot of tracts were given away. Interestingly, while there was, of course, a lot of rejection, I still didn't see many tracts on the ground. Very different than some other concerts where I have been witnessing.
I ran in to a Pentecostal pastor and his wife just out enjoying three hours of secular music! They assured me they were saved by the blood of Jesus. I asked them, "What inside the concert is going to glorify the Lord Jesus Christ?" They responded, "Nothing!" Well, I like their honesty!
I happened to run into them again. So I asked them if they were going to witness to anyone that night. They responded, "If the opportunity presents itself." Wow. What an answer, as we were literally standing around hundreds of people that was about to become thousands of people, and yet they couldn't find an opportunity. So I asked him if his church knew he was there that night. They both confidently told me that they all knew he was there. So let me ask you a question: If your pastor and his wife said they are going to a Paul McCartney concert, would you ask them: "Hey Pastor: What time are you leaving, so I can go down there and witness with you?" Would you say, "You and the Mrs. have a great evening and don't eat too much at the show." Would you say, "Do you have an extra ticket?" Or would you have enough guts to challenge him on why he and his wife would spend that much on tickets, giving so much money to a man who was one of the leaders of probably the most influential rock band of all time that influenced so many people to walk into sin?
James 4:4:
"Ye adulterers and adulteresses, know ye not that the friendship of the world is enmity with God? whosoever therefore will be a friend of the world is the enemy of God."
While at the concert, I ran into a few people from my old high school days. So I asked one of the guys how his younger brother, Scott, was doing. Scott was in my graduating class. He let me know that Scott died last year. That he had a long struggle with the bottle through the years. I looked at that man and said, "I hate alcohol." How many lives have you seen alcohol totally destroy? It was interesting how many people that I talked with that night with alcohol on their breath. Well maybe I just need to be thankful that it wasn't Ebola on their breath!!
But my memory of Scott was from just a few years ago, when I was at the bank and saw a man walking down the street. I walked over to hand him a tract, and low and behold, it was Scott! We had a few correspondences go back and forth after that, and he told me he was moving to Florida. That was the last I heard from him. I didn't know he was struggling with alcohol. Should I have asked him more pointed questions? Did I not care enough about him to push the envelope with him and not worry about confrontation?
One of my other memories of Scott was in high school. A group of us who were all working at the same restaurant went tubing up on the Hiwassee River in Tennessee. It was a beautiful day out in God's creation. But at that moment in time, I didn't know it was God's creation. I was one lost guy. I do remember doing some drinking with Scott that day. What a terrible influence I was on him during the days I knew him.
Where is Scott right now?
Anyone glad for the mercy and forgiveness of God?
Psalm 107:1:
"O give thanks unto the LORD, for he is good: for his mercy endureth for ever."
Anyone out there thankful for their health? Always remember that it could be a lot worse. I met a man the other day who was on crutches. He was missing half of one of his legs. He told me that when he was six or seven, he fell off of a train and the train ran over his leg! I couldn't believe it. So I asked him, "Are you angry with God for what happened?" It led into a fascinating conversation. Made me very thankful that I have both of my legs, and they both work semi-well.
I am very thankful that I had gallstones back in January. It really challenged me to get my health back in line. After changing so much in my diet, I have lost thirty pounds, and it is the best I have felt in years. So not only did the gallstones lead to some amazing witnessing encounters, it also led me to take better care of my temple for the long run.
I am very thankful for how God filled up my speaking schedule after being down for a while with the gallbladder issue. Thanks again for all of you folks who have invited me to speak at your churches and have supported the ministry. Thanks again for giving so many materials away this year to both lost and saved!
Anyone thankful you have the Word of God in your hands?! It is so much easier to stay on the narrow road when we read and obey that book.
A friend from Ireland just emailed me. She was at a wedding in southern Ireland at a Catholic church. She said:
"The priest was standing at the front of the church and all the people were filing past me in queue type formation to the front for the wafer and he said "anyone who wants a gluten-free body of Christ queue to the left"! I know it's serious but I could hardly contain myself, your words about being sincerely wrong entered my head."
Wow! Well a simple question here: If that is really the body of Jesus Christ, would it matter if it was gluten free or not?! I am so glad the Bible keeps things nice and simple for us:
1 Corinthians 11:23-26:
"For I have received of the Lord that which also I delivered unto you, That the Lord Jesus the same night in which he was betrayed took bread: And when he had given thanks, he brake it, and said, Take, eat: this is my body, which is broken for you: this do in remembrance of me. After the same manner also he took the cup, when he had supped, saying, This cup is the new testament in my blood: this do ye, as oft as ye drink it, in remembrance of me. For as often as ye eat this bread, and drink this cup, ye do shew the Lord's death till he come."
Anyone thankful for Homeschooling? By the way, why don't you read about homeschoolers who shoot up their schools? Is it because Dad and Mom teach them the Scriptures and teach them right from wrong?
Exodus 20:13:
"Thou shalt not kill."
Isaiah 5:20:
"Woe unto them that call evil good, and good evil; that put darkness for light, and light for darkness; that put bitter for sweet, and sweet for bitter!"
On my way to the airport the other day, I was at the train station and saw a group of young men in their high school and college years. So I gave them some tracts. When they found out it was about Jesus, they handed them right back to me. They said they were Muslims and didn't believe in that. Well that started a wonderful give and take! They let me know there was a great weighing scale on Judgment Day and that Allah would weigh out our good and bad deeds. As we continued talking, I asked them, "What if you are wrong and there isn't a great weighing scale on Judgment Day, and you must go through Jesus to get to heaven? What if you are wrong?" That is a great question to ask people. Typically if they don't want to answer the question, they turn it back on you. That is what they did with me!
So I responded, "I would be okay. If it is this great weighing scale, I have done more good than bad since I have become a Christian." A guy interrupted and said, "It is a great weighing scale, but you have to be a Muslim, as well!" Ah, you just changed it on me I let him know! So I looked at them and said, "I would never become a Muslim."
Well let's just say that wasn't the response they were looking for! Two of them walked straight at me and one other guy started yapping Arabic at me. I wasn't sure what he was saying. I couldn't tell if he was inviting me to a birthday party that night or wanted to put my head on a platter like John The Baptist!! Oh, by the way, if someone was going to behead you for your faith, what would you say and do?
Revelation 20:4:
"And I saw thrones, and they sat upon them, and judgment was given unto them: and I saw the souls of them that were beheaded for the witness of Jesus, and for the word of God, and which had not worshipped the beast, neither his image, neither had received his mark upon their foreheads, or in their hands; and they lived and reigned with Christ a thousand years."
We live in interesting days. We have a lot to be thankful for. Trouble is on the horizon. You can see the storm clouds get closer and closer. Be thankful today for the things the Lord has done for you, and be thankful when the mighty storms of life come crashing home, as well.
1 Thessalonians 5:18:
"In every thing give thanks: for this is the will of God in Christ Jesus concerning you."
Until the nets are full,