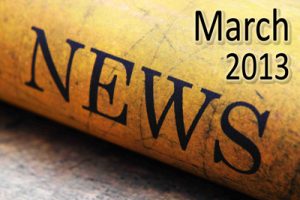 Cleave
Joshua 23
"1 And it came to pass a long time after that the LORD had given rest unto Israel from all their enemies round about, that Joshua waxed old and stricken in age.
2 And Joshua called for all Israel, and for their elders, and for their heads, and for their judges, and for their officers, and said unto them, I am old and stricken in age:
3 And ye have seen all that the LORD your God hath done unto all these nations because of you; for the LORD your God is he that hath fought for you.
4 Behold, I have divided unto you by lot these nations that remain, to be an inheritance for your tribes, from Jordan, with all the nations that I have cut off, even unto the great sea westward.
5 And the LORD your God, he shall expel them from before you, and drive them from out of your sight; and ye shall possess their land, as the LORD your God hath promised unto you.
6 Be ye therefore very courageous to keep and to do all that is written in the book of the law of Moses, that ye turn not aside therefrom to the right hand or to the left;
7 That ye come not among these nations, these that remain among you; neither make mention of the name of their gods, nor cause to swear by them, neither serve them, nor bow yourselves unto them:
8 But cleave unto the LORD your God, as ye have done unto this day.
9 For the LORD hath driven out from before you great nations and strong: but as for you, no man hath been able to stand before you unto this day.
10 One man of you shall chase a thousand: for the LORD your God, he it is that fighteth for you, as he hath promised you.
11 Take good heed therefore unto yourselves, that ye love the LORD your God.
12 Else if ye do in any wise go back, and cleave unto the remnant of these nations, even these that remain among you, and shall make marriages with them, and go in unto them, and they to you:
13 Know for a certainty that the LORD your God will no more drive out any of these nations from before you; but they shall be snares and traps unto you, and scourges in your sides, and thorns in your eyes, until ye perish from off this good land which the LORD your God hath given you.
14 And, behold, this day I am going the way of all the earth: and ye know in all your hearts and in all your souls, that not one thing hath failed of all the good things which the LORD your God spake concerning you; all are come to pass unto you, and not one thing hath failed thereof.
15 Therefore it shall come to pass, that as all good things are come upon you, which the LORD your God promised you; so shall the LORD bring upon you all evil things, until he have destroyed you from off this good land which the LORD your God hath given you.
16 When ye have transgressed the covenant of the LORD your God, which he commanded you, and have gone and served other gods, and bowed yourselves to them; then shall the anger of the LORD be kindled against you, and ye shall perish quickly from off the good land which he hath given unto you."
Until the nets are full,

P.S. As I am reading my Bible front to back this year, I ran into Joshua 23. I have read it a couple of times. I find the truths in this chapter so powerful and humbling, so I didn't want to mess it up with any of my words. I challenge you: Read it again. Repent of anything in your life that needs to be repented of. Cleave unto the Lord God all of your upcoming days.
P.P.S. While I was waiting for a Thrifty Car Rental bus at the O'Hare airport the other day, I struck up a conversation with a gentleman sitting next to me. We talked for a bit, but as I made the transition to talking about what happens when we die, he put up his defenses very quickly and said he did not want to talk about what happens after death. He started talking to others on the bus. There was a husband and a wife sitting on the other side to me. The husband turned and looked at me and said, "Were you in a coffee shop by the airport in Des Moines, Iowa three years ago after you spoke at the University of Northern Iowa?" Well the answer to that question is yes! It turns out, I had witnessed to this man and one of his friends at the coffee shop. I said, "How did you remember me?" He said, "I recognized your voice!"" That man just kept staring at me like he had seen a ghost! Keep making the most out of every opportunity. That is what we are here to do for the Lord. Stay faithful in planting those seeds. God might just let you water one of your own seeds three years later!!
P.P.P.S We would really appreciate your prayers as it looks like we will have another book coming out in April. It is a book that is very, very different for me, but people who have been checking it out, really like it. Praise the Lord! Please pray as we put the final touches on it that the printing process will go smoothly, and that we will be able to get it into your hands as soon as possible. I really think you are going to love to give them away to people in the days to come!