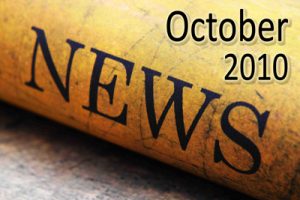 Your Sin Will Kill You
He died of cancer.
The entire family died in a car accident.
He couldn't fight the leukemia any longer.
He was in a fatal hit and run accident.
She died of a heart attack.
Emphysema beat him in the end.
He just stopped breathing.
They were killed by the hurricane.
They were caught in a fire and never got out.
She had an aneurysm.
The virus was just too strong for his immune system.
There are many different ways to describe how an individual died, and I find it fascinating to see how different people or news reports choose to describe it. But it hit me as I was thinking about this one day: No matter how they say it, they are leaving out the real cause of how someone dies.
Romans 6:23 says,
"For the wages of sin is death; but the gift of God is eternal life through Jesus Christ our Lord."
Romans 5:12 states,
"Wherefore, as by one man sin entered into the world, and death by sin; and so death passed upon all men, for that all have sinned:"
When someone dies, why don't we say: "Sin finally got him"? "She was such a sinner, and now it has come home to roost"? And, because we don't phrase it that way, I think there is a problem.
When someone has cancer, what do they do? They search long and hard to find a cure for that disease. They seek out different doctor's opinions. I recently read about how some cancer patients were going to Mexico, because there was a special clinic that supposedly had the answer to help them out. Some people have completely changed their diets to organic fruits and vegetables to get rid of their cancer. Others have tried chemotherapy and radiation to get rid of it. Some folks have spent every last nickel to make sure they don't die from it. Why?
Because they know what the problem is. Once they found out the problem they were facing was cancer, they began seeking the cure for that problem. If you really think about it, we are all like that in some way. When someone finds out they have a problem, they can either give up or start fighting back. It almost seems like it is ingrained in our systems to fight back and want to live.
So what if we instead let people know they were going to die because of their sin. What if we let them know that their sin was so bad that it was going to kill them. No, ifs, ands, or buts about it. What do you think might happen? I firmly believe it would drive some people to find the solution to their problem. Why? Because people want to live. They really, really do.
So if we talked about sin correctly with people, the solution would make so much more sense to them.
1 John 2:2 says,
"And he is the propitiation for our sins: and not for ours only, but also for the sins of the whole world."
Once people know that Jesus died for their sins and He is the solution to their wrongs against God, I do believe they will want to know more about Him.
1 Corinthians 1:23 states,
"But we preach Christ crucified, unto the Jews a stumblingblock, and unto the Greeks foolishness;"
Why preach Christ crucified? Because He is the cure to the sin problem that each of us has.
1 Corinthians 2:2 says,
"For I determined not to know any thing among you, save Jesus Christ, and him crucified."
John 1:29 states,
"The next day John seeth Jesus coming unto him, and saith, Behold the Lamb of God, which taketh away the sin of the world."
He is the only hope that any of us have. Only Jesus can take away the sins of the world. We need to tell more people what they are really going to die from, and that will lead us to tell more people about what He has done!
I just met two different people at the airport going or coming from a funeral. People forget that at funerals, the person died because of their sins. And many also then forget the next thing: The person is still alive! They are either 'alive and well' or 'alive in hell'. It is that simple.
We must get people ready to meet their Maker. We must challenge people to be ready for Judgment Day. It is not safe to die without Jesus. But oh what an eternity when you are born again!!
I don't think Paul could have put it any better than in Philippians 1:21 when he said,
"For to me to live is Christ, and to die is gain."
Until the nets are full,