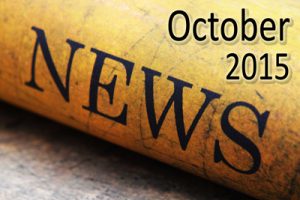 I Can Only Imagine
In the last few years, during the month of September, the Atlanta area has hosted one of the biggest Electronic Dance Music (EDM) festivals in the world known as TomorrowWorld.
Here is their logo:  http://www.tomorrowworld.com/This year's festival drew a crowd numbering between 140,000 and 160,000 people! That is literally an astronomical figure. If you had any clue what the ticket prices were, you would understand that this is a huge money making operation. A Marine I ran into the other day showed me a Rolling Stones concert ticket from the 70s that was priced at $11! That might just get him a bottle of water at this event, but not enough to get in the front door!
There was actually on-site camping for many of the TomorrowWorld attendees called Dreamville.
There are hundreds of DJs who play EDM music. People literally come from all over the world to this festival and many other EDM festivals that take place across the globe. They dance and party for the whole weekend. There is a lot of drinking and drugging that goes on at these festivals. So, by the way, would you go to this festival? Would you allow your kids to go, or would you warn them against things like this?
But sadly, what the promoters are teaching people at these festivals can impact them, literally, for eternity. Yes, music teaches. Yes, lyrics teach. Yes, Satan has an agenda. Yes, he wants you to lower your guard so he can get a hook in you and drag you away from Biblical truth. Yes, he has used music festivals to dupe millions for years now. These are really more than festivals: They are a movement.
I was out of town speaking during the weekend of the concert, but when I got home late that Sunday night, I decided to watch some of the livestreaming of the event to see what was going on.
So, one of the world's most famous DJs, David Guetta, was playing his set. At the end of his set, he played this song. Click here and watch:
                               Click anywhere on image to play video clip
Maybe I forgot, but isn't John Lennon dead? Didn't he die a while back? Well, of course, he did; but he probably didn't know that he was going to be impacting the world from the grave. He deceived enough people while he was alive; and now, he is still deceiving people after his death.
By the way, what impact are you having on the lives of others? Will you be impacting people's lives after you are dead? Raising your kids in a godly home, modeling a biblical marriage, engaging them in biblical conversations, and teaching them to hand out tracts and books will impact their lives long after you are gone.
Let's dissect, for a second, a few of the things David is saying.
Make no mistake about it, this is a promotion of world government. The UN and UNICEF can take care of your problems. Go to them for your answers when the Bible and His Church have always had the answers.
"A world with no boundaries'?
That is not true. There are boundaries everywhere.
"Imagine there is no heaven'?
That is not true.
"No hell below us"?
That is not true.
"Imagine all the people
Living for today" ?
Isn't that part of the problem? People are selfish. That want what is best for them at this moment and not giving a hint of thinking about eternity.
"Imagine there's no countries"?
That is not true. Of course there are countries.
"And no religion too"?
That is not true. There are different religions all across the world and that won't change until Jesus returns.
"And the world will be as one"?
That is not true. The world will never be as one. There will always be two groups of people: those who are for Jesus and those who are against Jesus. It is really rather simple.
"Imagine no possessions
I wonder if you can
No need for greed or hunger
A brotherhood of man
Imagine all the people
Sharing all the world…"?
This song was basically an ode to communism. This hymn is diametrically opposed to so much of what is in the Bible. But now, it will take on even greater significance when the video is released by UNICEF.
We live in a world where anything the Bible says is not popular, and in a world that is all about living the polar opposite of what the Scriptures teach. But alas, sin always has a price. There is always a penalty for sin. Consequences abound:
http://buzz.blog.ajc.com/2015/09/28/tomorrow-world-horror-stories/
They claimed Mother Nature dealt them a bad blow with the rain that enveloped the festival. When that happened, the shuttle buses and Uber drivers couldn't get there to the pick people up. So people just decided to camp in place! Only problem is that Mother Nature does not exist! You can call out to her all you want to and she will not respond. God the Father is still in control. Love Him or hate Him, you are still going to have to deal with Him.
But as you can see, some believers were out in the crowds working hard. They were planting seeds. They were handing out gospel tracts. They were talking with people. They cared about these lost, sinful souls. They were the true warriors that evening.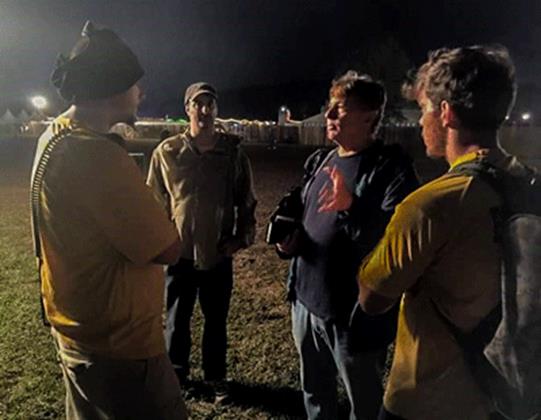 That guy in the black shirt is a friend of mine named John. He is a bold, soul winner for the Lord. If you remember, we talked about "Stickman" in a newsletter a few months ago. John and he were very good buds. John decided to head on down to TommorowWorld. This is the tract he was handing out:
The Festival, or Occultic Ritual, might seem like fun, but sleeping or passing out on top of a police car is not the way to end your day:
Hebrews 11:24-26:
"By faith Moses, when he was come to years, refused to be called the son of Pharaoh's daughter; Choosing rather to suffer affliction with the people of God, than to enjoy the pleasures of sin for a season; Esteeming the reproach of Christ greater riches than the treasures in Egypt: for he had respect unto the recompence of the reward."
They live by something they call PLUR at these events:
Peace      Love     Unity     Respect
But what they are really looking for is:
The Prince of Peace:
Isaiah 9:6, "For unto us a child is born, unto us a son is given: and the government shall be upon his shoulder: and his name shall be called Wonderful, Counsellor, The mighty God, The everlasting Father, The Prince of Peace."
True Love:
John 3:16, "For God so loved the world, that he gave his only begotten Son, that whosoever believeth in him should not perish, but have everlasting life."
Real Unity:
1 Corinthians 1:10, "Now I beseech you, brethren, by the name of our Lord Jesus Christ, that ye all speak the same thing, and that there be no divisions among you; but that ye be perfectly joined together in the same mind and in the same judgment."
No Respect:
Acts 10:34, "Then Peter opened his mouth, and said, Of a truth I perceive that God is no respecter of persons:"
We live in amazing times. Satan is hardly ever working behind the scenes anymore. He doesn't have to. Evil is acceptable. It is all right out in front and in your face, and still the world hurtles towards his lies. Life is a blur and PLUR won't make you sure on Judgment Day.
One witnesser said that people would take a tract, look at him, and say, "We are going to hell." His response: "Only if you want to."
Until the nets are full,