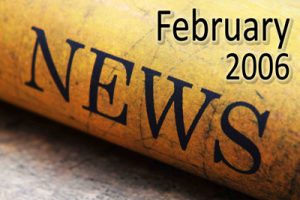 Joy
Luke 10:17
"And the seventy returned again with joy, saying, Lord, even the devils are subject unto us through thy name."
In Luke 10, Jesus sent the seventy out two by two into the surrounding cities. The text states that He was sending them out as lambs among wolves. That doesn't sound too loving does it? But it also states that the harvest is great and the laborers are few. True followers of Jesus should want to see the harvest of souls brought into the Kingdom.
The interesting thing about this story is that some people received the seventy disciples warmly and some did not. It is the price that goes with serving the Lord amongst wolves, but it is where believers must live to reach the lost. A teenager emailed me recently and said that we are not on a pleasure cruise heading towards heaven, but on a battleship at the gates of hell preventing anyone from going there. What a statement of passion and love for our Lord. This young man and a group of his friends are trying to boldly take Dallas, TX for Jesus Christ.
Jesus' followers had joy as they served the Lord. This included even the times when people don't receive them too well. John 12:48 says, "He that rejecteth me, and receiveth not my words, hath one that judgeth him: the word that I have spoken, the same shall judge him in the last day." We must remember that rejection hurts, but shouldn't it hurt us a whole lot more to know that they are literally rejecting the Son of Almighty God? Shouldn't it bother us deep within our beings that they are rejecting the cross of Jesus Christ which is their only hope on judgment day? When you are on a battleship at the gates of hell it does bother you because you are close enough to know what is on the other side.
Many thanks for all of the folks who have been praying for the reprint of One Heartbeat Away. We have gone through 30,000 copies of the book in five months, and as expected the reprint happened right when we were about to run out. God is so faithful. Too many times it is "me" of little faith. I hope to have more and more faith in the days to come.
The testimonies from the new book have just been fascinating. We have now added a testimony page early in the book so people can read some of them. Someone said we should have put three pages of testimonies in there! She had a good idea, but we just didn't have the space. Here are some testimonies that didn't make it into the book:
I started working in a drug rehab center a few months ago, but soon realized that the Lord had me there for another purpose. My boss asked me to lead a spirituality group there and approved for me to use your new book, One Heartbeat Away, in the curriculum. Then she approved for me to be able to make that book available for those clients living in the half-way house we have if they want it. I've already got people wanting to know about where they can get a copy! Please pray for them…most of them are so thirsty for truth and they are so receptive and open to the seeds being planted. Praise God!
Can you imagine a secular drug rehab unit going through One Heartbeat Away? Praise God is right!
A 50-year old Catholic man said that he has had questions about God and the afterlife his entire life. He said that once he read this book, that it answered all of his questions. A 66 year old gentleman just emailed the ministry with the same comments.
One lady and some of her friends, put together beautiful gift baskets to give to the dancers at three local strip clubs. They put the new book in each of the baskets. She said they made them very beautiful. They went up to each club, talked with the manager, and gave them the baskets for the ladies. One of the clubs had a woman manager which is pretty interesting to think about. When she was given the baskets and had the conversation, she looked at the ladies who delivered the baskets and said, "You have just made my day." What a great idea and great obedience.
Some churches are getting the book and giving it to each visitor to their church. So even if they do not come back to that church they know that they have something in their hands that will explain the gospel to them.
A teenager just sent this in to the ministry:
Hi, my name is Meghan and I'm from Rochester, NY. I was at Joshua Revolution 2006 and I saw you speak. Your words convicted me but to be completely honest with you, it didn't completely stick until I bought a copy of your book One Heartbeat Away from the Power store and I started reading it. Little by little it started to really make sense in my head. I've been a real Christian for about 4 years now, but still I had never really grasped the reality of the things you had in your book and it was so ridiculously simple that I couldn't help but think about how much I've blinded myself.
When I read the bits on the 10 commandments, it really hit me. I realized the weight of my sin and I truly felt convicted for them and I had to repent. Now I've begun a new life. Surprisingly enough it began after reading your book, not having worshiped with thousands of teens at Joshua. Your book has brought me this amazing clarity and it has helped me see my life in a completely new way. I can't stop witnessing, I actually have a fear of sin; the fear that I will break Gods heart. I just wanted to thank you and encourage you to keep doing the Lords work. Your book truly touched me.
A 17-year old exchange student from Mongolia, had never read through an entire book in his life. The parents he was staying with got him One Heartbeat Away for Christmas. Not only did he finish the book, but he wrote a paper about it in school! Here is an excerpt from that paper:
In Mark Cahill's book, One Heartbeat Away Your Journey Into Eternity. Mark addresses the questions and objections of an unbeliever using logic and convincing evidence from experts along with scripture to lead them to their own personal decision on eternity. This book is my favorite book because it made me stop and think about creation, hell, and most importantly my eternal destiny.
One of the chapters that stood out to me talked about creation. Creation is one of the things that I really like to hear about. I think it is very interesting to hear the truth about this. In Mark Cahill's book he gave a lot scientific facts and matched them with God's creation. He had some really good points in this part. For example he says "You may find it hard to believe that God made everything out of nothing, but it takes a lot more faith to believe that nothing turned itself into everything."
Another thing that really made me stop and think was when he talked about hell. He described hell using scripture and what he said shocked me. He said Jesus spoke 33 times of hell describing its horrors in graphic detail. "Hell is a place of eternal, conscious torment, where there is terrible suffering and unquenchable fire", he wrote. "It is so utterly black that you could stick your finger in your eye and not see it coming. Hell is a real place and after you die you cannot change your eternal destination, you have a one-way ticket to eternity". When I read these words, it gripped me to the core. Where was I going? Am I going to heaven or hell? My eternal destiny was on the line. As I continued to read the book, it made me think more and more about my relationship with God. For the last several years, I was drawn away from God. I went back to my old sinful ways and I knew that I was separated from Him. But reading this book helped to bring me back to God and I decided to recommit my life to Him.
This book by Mark Cahill will always be special to me because it not only taught me about creation and hell, but most importantly it changed my relationship with Christ. This is a great book for anyone who wants to know about what happens after death.
It has been amazing to watch God use this book in so many ways in such a short time. The books are now available at most bookstores and websites. As you share your faith and need a tool to put into the hands of both the lost and saved, this book can help you as you plant those seeds that only God can make grow.
There was a college professor who read the book because a student gave it to him. He did not like it too much and has emailed to let me know that! But there is joy when people get saved reading the book and there is joy when they don't. That is how a believer must live their life.
Luke 10:20 says,
"Notwithstanding in this rejoice not, that the spirits are subject unto you; but rather rejoice, because your names are written in heaven."
Everyone, remember in the days to come to rejoice that you are saved and that your name is in the Lamb's Book of Life. Rejoice. Praise the Lord. Tell someone the hope that is in you. Do it now. Preach the word in season and out of season. Be a bold servant of the Most High God. Man your stations on the battleship at the gates of hell. Do not let any soul go anywhere near there without you telling them the truth and praying for them to repent and come to the Savior. Preach the gospel bold and unashamedly in the days to come; and as we talked about in the January newsletter, if necessary use actions.
Until the nets are full,