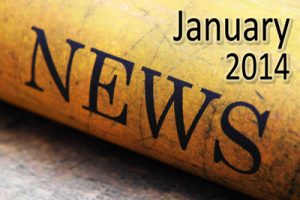 Just Passing Through
James 1:2-4
"My brethren, count it all joy when ye fall into divers temptations; Knowing this, that the trying of your faith worketh patience. But let patience have her perfect work, that ye may be perfect and entire, wanting nothing."
Remember as you go through this life, temptations will come, but they are temporary. They build our character. They focus our attention on what matters and make us let go of what we were holding too tightly. But it is going to be great to get to the other side where there will be no more temptations!
James 1:11
"For the sun is no sooner risen with a burning heat, but it withereth the grass, and the flower thereof falleth, and the grace of the fashion of it perisheth: so also shall the rich man fade away in his ways."
Riches are very fleeting. Here one moment and gone just like that. You could win the lottery and have it destroy your life like it does to so many people. The U.S. dollar could disappear in a moment of time. The government could confiscate all of your retirement accounts. If that happened, what would happen to your faith?
James 1:22
"But be ye doers of the word, and not hearers only, deceiving your own selves."
Don't waste your life on things that will perish! Do things that matter for eternity. Never forget that there is one thing that you can't do in heaven. Don't forget: You are just passing through to the other side!
James 2:2-6
"For if there come unto your assembly a man with a gold ring, in goodly apparel, and there come in also a poor man in vile raiment; And ye have respect to him that weareth the gay clothing, and say unto him, Sit thou here in a good place; and say to the poor, Stand thou there, or sit here under my footstool: Are ye not then partial in yourselves, and are become judges of evil thoughts? Hearken, my beloved brethren, Hath not God chosen the poor of this world rich in faith, and heirs of the kingdom which he hath promised to them that love him? But ye have despised the poor. Do not rich men oppress you, and draw you before the judgment seats?"
So who are you going to bless today that is not in your 'clique'? Who are you going to sit with today at your school that is not in your 'special group'? Got any homeless friends? Don't forget: God is watching. Is He the One you are trying to please with your life?
James 3:4-9
"Behold also the ships, which though they be so great, and are driven of fierce winds, yet are they turned about with a very small helm, whithersoever the governor listeth. Even so the tongue is a little member, and boasteth great things. Behold, how great a matter a little fire kindleth! And the tongue is a fire, a world of iniquity: so is the tongue among our members, that it defileth the whole body, and setteth on fire the course of nature; and it is set on fire of hell. For every kind of beasts, and of birds, and of serpents, and of things in the sea, is tamed, and hath been tamed of mankind: But the tongue can no man tame; it is an unruly evil, full of deadly poison. Therewith bless we God, even the Father; and therewith curse we men, which are made after the similitude of God."
Oh this tongue that we have. It can get us into so much trouble, or it can bring so much joy to those whom we speak. How are you using your tongue today? Are you passing out words of life to others?
James 4:7
"Submit yourselves therefore to God. Resist the devil, and he will flee from you. Draw nigh to God, and he will draw nigh to you. Cleanse your hands, ye sinners; and purify your hearts, ye double minded."
Trials flush out who we're going to trust and who we're going to resist. Is it the devil you're resisting? Is he on the run in your life? He should be. Thankfully, there will be no devil for eternity! I can't wait!!
James 4:13-15
"Go to now, ye that say, To day or to morrow we will go into such a city, and continue there a year, and buy and sell, and get gain: Whereas ye know not what shall be on the morrow. For what is your life? It is even a vapour, that appeareth for a little time, and then vanisheth away. For that ye ought to say, If the Lord will, we shall live, and do this, or that."
Was it just me, or did 2013 rush by pretty quickly?! I am astonished at how fast it went by. Life is literally like a vapor.
I know it is only January, but think about December 31, 2014. This year just went by. It is now gone. What did you do that has eternal value? Who did you witness to? Did your life count, or were many days wasted on the things of the world? You should be storing up treasure in heaven.
James 5:19,20
"Brethren, if any of you do err from the truth, and one convert him; Let him know, that he which converteth the sinner from the error of his way shall save a soul from death, and shall hide a multitude of sins."
How is your life, your words, your actions, your family, your checkbook impacting the lives of lost people? Do you give more money each month to fund your cable company or to support missionaries doing the work of the Lord? Do you spend more money on newspapers and the internet or investing in gospel tracts and literature to give to the lost?
Sinners need truth. They can't be saved without it. They are not going to be won to Christ through conversations about the shows you watch on TV.
I really think 2014 is going to be one momentous year. I think it is going to be fascinating. Big things will occur this year. Not all of them will be good. Your faith and my faith will be tested. How will we do when the tests come?
Remember, we are just passing through. And that is a good thing!! Some of you will meet Jesus face to face for the first time this year! That is going to be exciting! Your life matters. Your words matter. Your actions matter. He will judge all of your life. That day will come sooner than you think. You are just passing through from here to the other side. And if you get to see Him before I do, please tell Him that I said hello, and I will see y'all very soon!
Until the nets are full,

These military personnel had an unexpected stocking stuffer arrive in time for Christmas! Some of them were unable to travel home for the holidays, but thanks to a chaplain who cares, these soldiers are equipped and prepared with the gospel!! They will be deployed to Afghanistan shortly, and the chaplain of the base said he will take whatever One Heartbeat Away books are left over with him there!  Praise the Lord!  We are grateful for the opportunity to bless these brave men and women, who serve our great nation, with the gospel!!