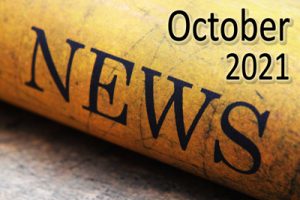 What a Weekend
Now and then, we all need some getaway time. We need a break from the hustle and bustle of life to recharge our batteries a bit. I had that opportunity recently. It was actually over a weekend when I was out of town speaking at a men's church retreat up in the Georgia Mountains. Speaking opportunities like this are times when the speaker is supposed to be a blessing to the audience. If the event goes correctly, the audience should be as much of a blessing to the speaker as the speaker is to them.
One person I met there was actually someone I witnessed to ten or eleven years ago when he was a busboy! Ryan is a solid man of God now. And another man, Gio, heard me speak about 15 years ago at a youth conference down in Florida! He is now a proud father raising some warriors for Jesus Christ!
Caught not Taught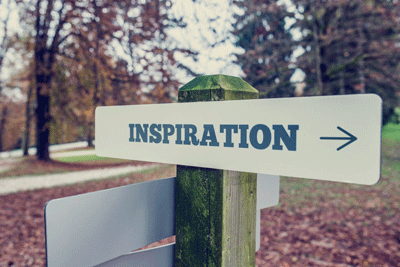 Men need some "men" time together, at times. It's very important for them. Guys need to do "guy" things. They need to encourage and challenge each other as they are trying to live their lives biblically in a world that doesn't particularly like biblical men. But it really doesn't matter whether the world wants biblical men or not. The world's opinion is not that important these days. What  is important is having good, strong biblical men throughout all parts of our society.
During the weekend, I explained to the men how we have enough wimpy Christian males running around our world today. One of the challenges I gave them was how we need bold men of God and bold fathers who are not only willing to take a stand on the issues we face but are also willing to stand strong for Jesus Christ. I encouraged them not to raise "Christian" children — we have enough of those running around. The challenge was to raise warriors for the Lord Jesus Christ. Part of warrior-hood is not taught but caught. The younger guys need to see their dads being bold, righteous, strong, take-no-prisoners type of Christian men. And those men won't be surprised when their sons follow their example and become the same kind of warriors themselves.
Father and Son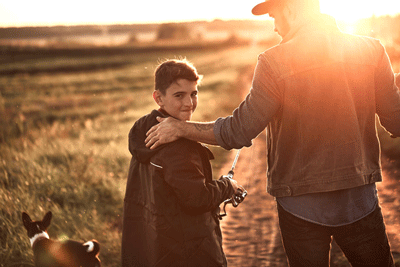 Luke 2:52
And Jesus increased in wisdom and stature, and in favour with God and man.
An easy way to define wisdom is "biblical knowledge applied." Stature is "physical maturity," which includes taking care of oneself physically. And, of course, we all want favor with God and favor with men. But you must remember that this verse is referring to Jesus when he was twelve years old! Yes. Twelve-year-olds can grow in wisdom, stature, and favor with God and men.
It was exciting to see that many of the guys brought their middle-school or high-school-age sons with them for the weekend. It was valuable father-and-son time. One father even had his son's friend come with him; that young man is currently living with grandparents. He and the man's son play on the same football team, and his son wanted to invite him to come along. The dad said the boy had a great time. Investing in the lives of those who might not be living with their biological father at the moment can make a huge difference for them. Good job, men!
Out of Nowhere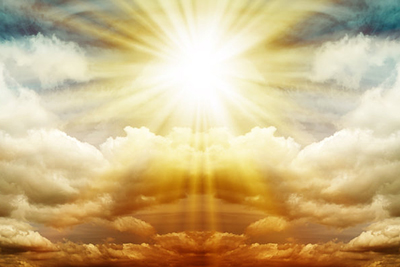 Before I left the hotel, I prayed I would witness to one person before I got into my car. It was pretty early in the morning, and no one was out and about. I was kind of disappointed, but then I noticed some movement in the breakfast and coffee area. I ended up having a fascinating conversation with Melissa, who was working there. I just started chitchatting with her and then said, "Can I ask you three quick questions?" She said, "Sure."
So, when I ask people these questions, I let them answer and watch to see where the conversation goes from there. Those questions are: "Do you ever think about what happens when you die? What makes you think about it? What conclusion have you come to?"
Melissa believed that our souls go back to the "energy source" that is out there, somewhere. At one point, I asked, "What religious faith or belief did you grow up in?" She had grown up Catholic and ditched it during college. She ended up taking one of my books and both booklets. I left her a nice blessing, and she was so very grateful for it. Good seed plant. Good start to the day. Please pray for her.
Running on Empty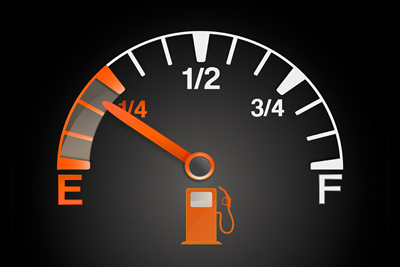 I always pray to meet someone whenever I stop at a gas station. I pray to bless the right person since I buy someone's gas at every station. It's something I love to do.
As I was traveling back home over the weekend, I stopped for gas, but there was no one around. I almost drove away. A few minutes later, a van pulled in. A lady got out, and I asked her, "Are you getting gas today?" She responded in the affirmative, so I told her I was paying for it because Jesus said it is more blessed to give than receive. She let me know that she only had $5 on her debit card. She delivers Instacart, a grocery delivery service, to make money. I ended up saying, "Who is that in your van?" Well, it was her brother, sister, and two kids, and those kids were pretty young. I asked if their father was involved in their lives, and she told me, "No." I stressed the importance of having a strong male involved in the lives of those kids. It was the same message I had given the men that weekend. She said she was saved, and told me which church she attended, etc. I went back to my car to get some books and booklets for them. I also reached into a box that had money in it from the donations the men at the retreat had given me for the books they wanted. I took a good chunk of it, gave it to her, and let her know it was a blessing for her and her kids. Literally, it was one of those perfect divine appointments that came seemingly out of nowhere!
Getting People's Attention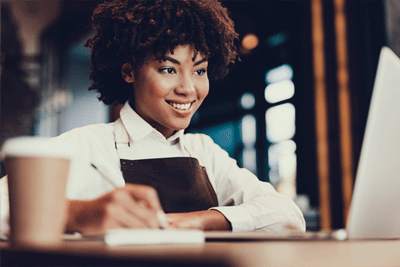 Later that night, a waitress sat down at my table for an hour-long discussion! Just a fascinating give-and-take. She asked some really good questions, and, of course, you and I have the time to give really good answers. At first, she wanted to know why I was being nice to people, talking to them, and why I bought the meals for one of the tables. Oh, by the way, she wasn't even my waitress! But the gesture of purchasing the meals for a table really struck her. She said she had never seen that before. It led to a fascinating conversation.
Going Home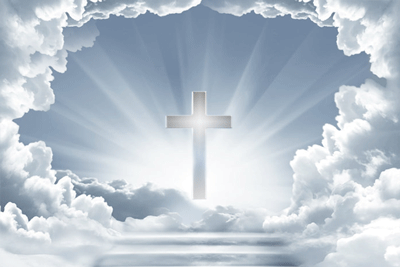 Then to top off the weekend, as if it couldn't get any better, my mom went to heaven!! She came home from the hospital a week or so ago. She knew her life was coming to a close and that a hospital is no place to die. Gladly, she chose to be home and around family as she passed from this life to the next. The last time I saw her, I told her that if she died before I did to be sure to tell Jesus, "Hello" from me, to say "Thank you," and that I would be there very soon.
One of the neat things Mom said to me through the years was how thankful she was for all of the talks we had about the Bible, forgiveness, salvation, Jesus, etc. She said those talks, reading the Bible, listening to certain Christian teachers, and reading one of my books led her to repent of her sins and believe upon the Lord Jesus Christ for her salvation. Praise ye the Lord!!
When you write a book, you ask yourself a million times: "Is anyone going to read this?" In your wildest dreams, it doesn't even cross your mind that your mom might read it or be influenced by it to get on the road that leads to becoming born again. God is good! Way too good to us!!
One fun memory I have of her was from when I was a teenager. I played on the high school basketball team. In my junior or senior year, I was playing terribly, like, really badly. It was one of those stretches where nothing would go in the hoop. Now, I am a pretty good basketball player and got a college scholarship for that sport, but at the time, I was horrible. Well, my mom must have noticed that the god of basketball I was worshipping wasn't delivering at the time! So she tried to encourage me, like all moms do. She told me for that night's game, she would give me 25 cents for each point I scored and 10 cents for each rebound I got. When you don't have much money and you have a chance to get Bill-Gates rich, you go for it!
After the game, I saw my mom, but I'm not even sure if I gave her a hug. I did look down at her purse and told her the exact amount of money she owed her son! Truth be told, I was keeping track in my head during the game! I really needed some cash for after the game, and she was my ticket to a good time! Sadly, I don't even remember if my team won. My gods of sports and money took preeminence at the time. She did help me get out of my funk, and I ended up having a pretty good year on the basketball court.
Mom and I used to love going out to lunch. We always had a ton of fun together, witnessing to waiters and waitresses and treating others to their meals. I told her toward the end that I wanted to go out to lunch with her one more time. It didn't work out. So, I am going back to a few of our haunts to enjoy the memories, enjoy some good food, and have fun blessing others. Those were good times.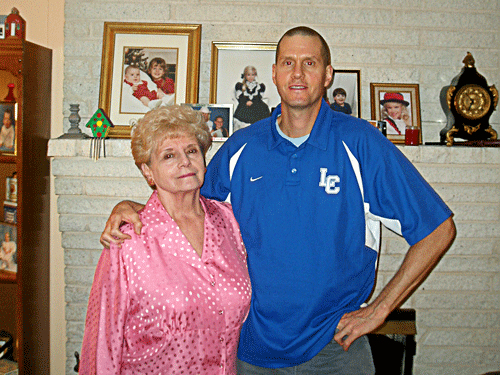 Isaiah 49:15
Can a woman forget her sucking child, that she should not have compassion on the son of her womb? yea, they may forget, yet will I not forget thee.
Thanks, Mom. See you soon.
Until the Nets are Full,