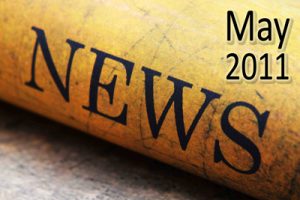 Not the Place for Robes
God has really blessed me with some great trips recently as spring has come to a close. One of the fun things about my trips is all the people that I get to meet! I thoroughly enjoy the different people I meet when I'm out on the road.
For example, I am sure glad I got the chance to meet Sam, a soldier in the United States Army. We had a wonderful chat in the Atlanta airport. He is a Buddhist, so we talked about what that meant. During our conversation, he told me that he had 'tried the born again thing'. Well you just don't try Jesus, you commit your life to Him! Then he told me he had 'done the talking in tongues thing,' too. At his church, he was told that when he was sick, it was always because a demon was in him. His youth leader got another youth leader pregnant. They told everyone that they had prayed about it first to make sure it was all right and not a sin. Then two gay men took over his youth group. After all of that, he had had enough and got away from it all.
Now do you see why I continue to tell you that doctrine is so important? If Sam had been taught what the Bible says and studied the Word of God, He would not have walked away from the Biblical Jesus, but instead, gotten far, far away from the false teaching that was all around him at that church.
I met one guy on a recent trip whose company was based at the World Trade Center. On 9/11, his boss was walking out of his apartment to take the elevator to go to work when the guy across the hall walked out at the same time, rushed to the elevator and hit the button to go down before he could get on. The boss was pretty ticked at the guy for what he did. Apparently, he was kind of an arrogant guy with a 'me first' attitude. Well the guy that rushed onto the elevator ended up dying at the WTC that day, and this other guy didn't! I am so glad that I talked with his employee about what happens when you die. He told me that he and his wife talk about it all the time.
One of the other fun parts of my trips is meeting Christians at the events where I speak who are seriously doing the Lord's work! It is always such an encouragement to me.
The members of one church where I spoke literally door hung more than 1,000 houses around their church before Resurrection weekend and put a One Second booklet in each of them! They are truly a soul winning church!
In Delaware, it was great to meet a chaplain of a school that was challenged to share his faith more often. He spoke about his conviction very humbly to the students. My kind of guy!
The sponsor for that trip, Greg, made an interesting statement to me one day. He told me that his Mom used to say, 'Always remember that you don't get robes here on earth, you get armor!' What a good, simple, powerful statement. I like it a lot, because it has the ring of truth to it.
Revelation 6:11 says,
"And white robes were given unto every one of them; and it was said unto them, that they should rest yet for a little season, until their fellowservants also and their brethren, that should be killed as they were, should be fulfilled."
Revelation 7:9-14 says,
"After this I beheld, and, lo, a great multitude, which no man could number, of all nations, and kindreds, and people, and tongues, stood before the throne, and before the Lamb, clothed with white robes, and palms in their hands; And cried with a loud voice, saying, Salvation to our God which sitteth upon the throne, and unto the Lamb. And all the angels stood round about the throne, and about the elders and the four beasts, and fell before the throne on their faces, and worshipped God, Saying, Amen: Blessing, and glory, and wisdom, and thanksgiving, and honour, and power, and might, be unto our God for ever and ever. Amen. And one of the elders answered, saying unto me, What are these which are arrayed in white robes? and whence came they? And I said unto him, Sir, thou knowest. And he said to me, These are they which came out of great tribulation, and have washed their robes, and made them white in the blood of the Lamb."
Ephesians 6:11-13 states,
"Put on the whole armour of God, that ye may be able to stand against the wiles of the devil. For we wrestle not against flesh and blood, but against principalities, against powers, against the rulers of the darkness of this world, against spiritual wickedness in high places. Wherefore take unto you the whole armour of God, that ye may be able to withstand in the evil day, and having done all, to stand;"
So which is it for you? Are you trying to wear robes here on earth when you should really be wearing the armor of God? Armor is meant for battle. Armor is meant to protect you when you are on the frontlines. The frontline of Christianity is soul winning.
At the Atlanta Hawks playoff game the other night, we needed armor when a lost guy slapped a tract out of someone's hand. That was not a place for robes. I also needed armor when I talked with Sam at the airport.
I'm so glad that when I walk out my front door to go on my trips, I have my armor on. Crazy things are happening in our world right now. The battle seems to be raging at a much higher degree. Time for armor. Time to get on the frontlines. Time is running out.
Until the nets are full,