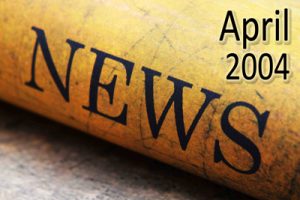 Thankful All The Time
Colossians 3:15–17
"And let the peace of God rule in your hearts, to the which also ye are called in one body; and be ye thankful.
Let the word of Christ dwell in you richly in all wisdom; teaching and admonishing one another in psalms and hymns and spiritual songs, singing with grace in your hearts to the Lord.
And whatsoever ye do in word or deed, do all in the name of the Lord Jesus, giving thanks to God and the Father by him."
There is so much to be thankful for. Thank You, Father, for the breath of life today that I can use to glorify Your name.
Thank You, Father, for not taking us right to heaven when we are saved, but leaving us here to boldly reach the lost with the truth and the light of Your Son.
Thank You, Father, that You allow us to communicate with You through prayer. Please help me not neglect that part of my walk with You.
Thank You for the indescribable gift of Your Word. We have the words of God in our hands. Please help me to love that Book more than any other I will ever read.
Thank You for the people who are learning how to share their faith with the lost, and have stepped out of their comfort zone to put it into practice. Your Word tells us how much You like obedience.
Thank You, Father, for those who have given donations for my book, providing necessary funds for reprints and for developing new ministry tools. Thank You for the people who have generously donated over and above to support the ministry so others can learn to win souls.
Thank You for a movie that has stirred up so many people to think about You. Last week, some high school students, adults, and I went witnessing at Rutgers University. I walked up to five guys and asked them if they had seen The Passion of the Christ. All five said they had. They were all from India and were Hindus. I asked what they thought about it. One guy responded, "I didn't get it." A lot of nonbelievers who have seen the movie do not understand why Jesus had to go through all that suffering. Take those people through the Law of God to help them see that He died for their sins. As I went through the Law with those guys, they began to gain understanding and wanted to learn more about the Savior.
Thank You, God, for families that raise their kids with truth. A few days ago in South Dakota a friend and I stopped at a convenience store. As he was inside, I went up to a young man who was standing outside with a hat on sideways, smoking a cigarette. I said hello and then asked him if he died tonight was he 100% assured that he would be going to heaven. He said, "Funny you should ask that question." I said, "Why is that?" He answered, "Because I am a preacher's kid." He had tattoos on both hands. Tattooed below each knuckle on the right hand were the letters T-H-U-G. And the left hand below each knuckle was tattooed L-I-F-E. I asked him if he had ever been in prison. He said yes. I asked how long. He said the last time was five months. He kept looking over my shoulder. My friend told me later that it looked like I had walked right into the middle of a drug deal. They were trying to score their drugs for the weekend, and I was interrupting them. One of his friends walked up and I handed him a tract. Can you imagine what that preacher's kid must have been thinking? Trying to run away from God and God sends a messenger to him right in the middle of a drug deal! Please pray for William.
Thanks, Father, for divine appointments. On a plane flight to Newark last week, I was assigned a seat with no one sitting next to me. That was odd since I always pray for whoever will be sitting next to me to witness to! However, there was a guy across the aisle. I usually don't talk across the aisle because it's distracting when people walk by. After praying about it, though, I decided to see if he wanted to engage in a conversation. He did. His name was Michael. He told me that his birthday was September 11, and that two years ago his sister-in-law asked him to drive up to New York to get his gift. She didn't want to wait until Saturday. So he went to the World Trade Center, where she worked, and she came down to the lobby to meet him at 8:45 a.m. Three minutes later the first plane hit that building. He told her to run while he stayed to help. She worked above the 90th floor; everyone on her floor was killed except her. He explained that he was right there when the second plane hit, and he saw the horrific destruction as bodies fell from the building. As we talked, he mentioned that he was homosexual, and he wanted to know if he was going to go to hell because of that. Twice he leaned forward toward his bag and said, "If I am going there, I have my suntan lotion right here." Thank You, Father, for people who mock You. It makes me never, ever want to do that again. It makes me so thankful for sanctification and the mercy and grace You have for us. Thank You for Michael being open to that eternal truth. Please make that seed grow. Please pray for the salvation of Michael's soul.
There is so much to be thankful for. The list could and should go on and on. Please don't be thankful just at Thanksgiving. Be thankful all the time.
Until the nets are full,