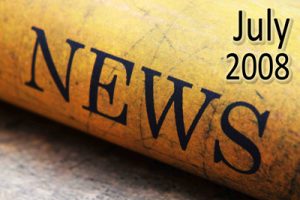 Stories From the Frontlines
This month we are going to do something a little bit different. I am going to share with you some of your stories from what has happened out there on the frontlines. They have encouraged and challenged me, and I hope they do the same with you!
"Erick and I have been dating for three and a half years, and we have been having problems lately because of spiritual differences. He has been a strong Christian his entire life, and I have been struggling, as I am scientific and need valid, reliable data to have faith in anything. We love each other and wanted to get married, but instead we decided to break up because the Bible says, "Ye shall not be yoked with non believers." We made our peace with the decision, and we felt we were being responsible and true to our individual spiritual beliefs. I will be graduating with a Master's in Behavior Analysis soon, and I planned to move out of state. God had other plans.
Last Tuesday, I found out I am pregnant. My first reaction was I couldn't keep the baby because of our decision. I went online to find out how to go about having an abortion. When I got to the clinic, I found out they were a Christian-based pregnancy center and didn't perform abortions at all. The clinic confirmed my pregnancy and sat me down for a counseling session. I told them all about the problems Erick and I had. The counselors stated the baby was a miracle from God, and they clearly felt it was the wrong decision to terminate the pregnancy. Before I left, they prayed for me, specifically asking God to send me a sign to show me the way to Him. They also gave me your book, One Heartbeat Away: Your Journey Into Eternity. The counselor told me your book contained answers to my questions including scientific evidence!
Ready to rip apart your data, I started reading your book right away. On one hand, I was motivated to buy-in to the Christian faith because of Erick, but on the other hand, I felt the question of God's existence was non-empirical; therefore, I could never achieve the necessary faith. When you wrote that it takes more faith to believe everything in this world came from nothing than from something, I started to agree! Then you went into the differences in micro- and macro- evolution which also made sense. The chapter about historical, archaeological, and scientific evidence supporting the Bible moved into fulfilling prophecy, and I almost stopped reading because I felt it was circular logic. Every prophecy example you gave came true in the Bible. My thought was how do I know the prophecy really came true? Because the Bible says so? The prophecy was in the Bible to begin with, so of course, the same book will validate itself! I had to re-read the chapter to understand outside sources also validated the accuracy of these prophecies. Each chapter brought me new perspective, despite my skepticism.
I hadn't prayed in a very long time. I wasn't sure I knew how to pray! But I was thinking about spiritual matters and working through the problems in my mind, and since God can read minds, I figured that was pretty much the same as praying. The problem I was working on was "the sign." What if God sends me a sign and I miss it? What if I see something amazing and assume it's the sign, but it wasn't really a sign? These were my concerns. So, I decided to ask for a specific sign, so I would be sure not to miss it. I asked for rain on Friday. Then I decided even if it rained on Friday, I wouldn't believe it because it's summertime in Florida and it rains frequently. So, I decided to get more specific. I asked for a rainbow above the pool in my apartment complex. I promised myself if I saw the rainbow in any shape or form above my pool, I wouldn't let myself reason or logic my way into disbelief. I had doubts my "sign" would come, so I didn't tell anyone about my little experiment. It didn't rain on Friday. I wasn't too disappointed; like I said, I had my doubts. I kept reading the book, and it continued to resonate.
Saturday morning (this morning) it poured rain. I didn't think much of it, because, like I said, this is Florida in the spring, and it rains. I was reading the chapter, "Decisions, Decisions' about how the "devils crowd" won't agree with, or like, people who have faith in Jesus. Well, I didn't like to consider myself part of the "devils crowd," but your book makes it clear if you're not in the Jesus camp, you're in the Devil's camp by default. Despite this, I was thinking, I'm not hostile to Erick, I like him and treat him and his faith with respect. Why do I deserve to be in the 'Devil's crowd? On the next page, you wrote that people who react positively to the faith "are not far from the Kingdom." This gave me goose bumps, and I thought if this is true then I am not far from the Kingdom. At that moment, I looked outside at the pool area and checked the sky for the rainbow, just in case. No rainbow. I looked down at the pool area and could not believe what I saw: a child's birthday pool party with the entire pool deck decorated with rainbow colored balloons! Every single color of the rainbow was represented in those balloons: red, orange, yellow, green, blue, and purple. The parents were sitting under an enormous rainbow striped umbrella. These colors were clearly rainbow, not light yellow, or pink, or blue-green, or mango. They were true primary and secondary colors. The rainbows were all over the pool area, not far up in the sky but five feet above the pool! I knew in that moment what Erick had been telling me about God was the truth; what I was reading was real.
I now believe I didn't really ask for my own sign. I don't think God could be bossed around that way! I believe the rainbow was His idea. I think He put the rainbow in my head, so I would know which sign to look for. What an amazing way to be saved: an unexpected pregnancy.
I haven't yet told Erick about my experience with the rainbow, so this will be the second life-changing, amazing news he will get this week. I don't know what will happen between us, but I suspect we will be fine.
Thank you for your book."
Fornication is wrong. But the amazing God of this universe can take our sin and turn it on its ear to glorify His name and His name alone! What a story. Remember just as we talked last month, we don't need to ask God for signs. We already have the sign of Jesus Christ's death, burial, and resurrection, which is eternal truth that you can bank on.
Matthew 12:39 says,
"But he answered and said unto them, An evil and adulterous generation seeketh after a sign; and there shall no sign be given to it, but the sign of the prophet Jonas:"
Remember as well, the Bible is a compilation of many books. It was written over 1500 years. For example prophecies predicted in the Old Testament and fulfilled in the New Testament, are not circular reasoning but fulfilled prophecy!
Funny thing is that I don't know where this clinic is located, I don't know how they got my books, but I do know that they are some very faithful people on the frontlines who care not only for the babies but for the eternal souls of all!
"I go to the Potter's House Church in Santa Rosa, CA. Every summer, our church changes our midweek service to Thursday nights so that we can street evangelize our local Market Place on Wednesdays. About 3,000 people walk through the downtown streets, so it's an awesome place to go and talk to people. My favorite people to talk to are young girls (I'm 23 years old), and I've been having a blast this year so far, especially having read your book. Last night, I talked to a girl that I went to school with in middle school, who I hadn't seen in about 9 years, and we talked for about 1/2 an hour. She was Catholic but didn't really know everything Catholics believe in (raised in it) but we ended up having a good conversation. I didn't expect her to stay and talk to me because when I first approached her, she seemed like she was in a hurry to get somewhere. Anyways, in the course of the conversation, I used some of the tools you laid out in your book, and she was really receptive to the gospel. I went through the 10 Commandments with her and she admitted she was a sinner . . . and then I helped her to see that through Jesus, she could be saved only, not through the priests. Towards the end, she thanked me for talking to her and said that I had brought up some things she never knew before. No one that I had ever witnessed to before has thanked me like that! It was good, and although she wasn't too concerned with going to hell yet, I know she won't forget our conversation!"
It always amazes me how the Lord God of this universe has open hearts everywhere we go! But that is something that we pray for, and He is more than faithful.
Acts 16:14 says,
"And a certain woman named Lydia, a seller of purple, of the city of Thyatira, which worshipped God, heard us: whose heart the Lord opened, that she attended unto the things which were spoken of Paul."
What an exciting thing as well, a church where the leadership will decide to change the nights of their summer services to make sure their church is out there reaching the lost! It so warmed my heart to read that. We must be careful not to let the traditions of men get in the way of reaching the lost.
"Hello Mark, I wanted to share this with you.
Last night, our Wednesday night men's group went to a local park with our families and had a cook out. The park was full of awesome witnessing potential, and after dinner, Chip, our Pastor, and I created an opportunity (actually God Created The opportunity) and we engaged in a conversation with a group of college kids.
The conversation started in the Natural and Chip swung to the spiritual with the question: "Let me ask you all an interesting question, what do you think happens when we die, when we finally walk off this planet?" Then, we were off and running. At times, we had as many as 6 kids listening but finally we were down to 3 and when we finished taking them thru the Ten Commandments and the Gospel, they were on the edge of their seats.
We handed out the "Why Christianity Tract" and answered tons of Questions about the Bible. When we were close to wrapping up, Chip shared how recently our Church has seen some awesome miracles and Healings and asked if there was anything that they needed prayer for and one of the college kids said yes, Her brother in law's father was in the hospital (Larry is his name) after being beaten up, and was in critical condition and could only breath with the help of a respirator. We prayed and thanked them for their time, and I gave them my phone number and e-mail. When we were walking away, we looked at each other and I just said, "that was awesome." So, when we got back with the group, we prayed for the college kids and for Larry again before going home.
Here is the awesome part. Later that evening, I received a text message from the Girl who asked us to pray for her friend and here is what it said, "Hi this is Becca from the park. I wanted to thank you for talking to us and praying with me. I just got a call from the ICU; Larry just woke up Thank you so much".
WOW!!!
When you step out in Faith watch out! God will make things happen."
We need to have faith!
Mark 4:40 states,
"And he said unto them, Why are ye so fearful? how is it that ye have no faith?"
Jesus says in Matthew 25:21,
"His lord said unto him, Well done, thou good and faithful servant: thou hast been faithful over a few things, I will make thee ruler over many things: enter thou into the joy of thy lord."
1 Corinthians 2:5 says,
"That your faith should not stand in the wisdom of men, but in the power of God."
2 Corinthians 5:7 says,
"(For we walk by faith, not by sight:)"
How big is your God folks? Is He big enough to get you out to the local park and strike up some conversations with people? It is time for all of us who claim the name of Jesus Christ to make a bold stand for Him no matter what the cost.
As you can see, God is taking the seeds that you are planting, and making them grow! Praise His name and His alone as He brings glory to Himself!
Summer continues. Hell fills up. What are you doing about it?
Until the nets are full,

P.S. We ran out of the One Heartbeat Away tracts (which is a good problem and not a bad one!), and they are now back in stock so you can click here and pick some up: One Heartbeat Away Tracts
And just to let you know, we have now had well over 100 free book requests from the tracts that y'all are handing out! Praise the Lord!!
We have also been getting lots of feedback on the new "Lukewarm No More" DVD. It has been very convicting and challenging to many. So remember it is a good idea to drop copies of it into the hands of people at your church, the leadership of your church, and other believers. We should not want any of those among us to be named lukewarm all the days of our lives! "Lukewarm No More" DVD