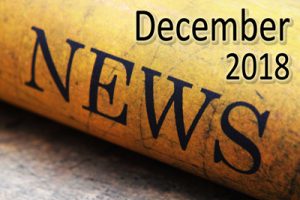 Sushi for 8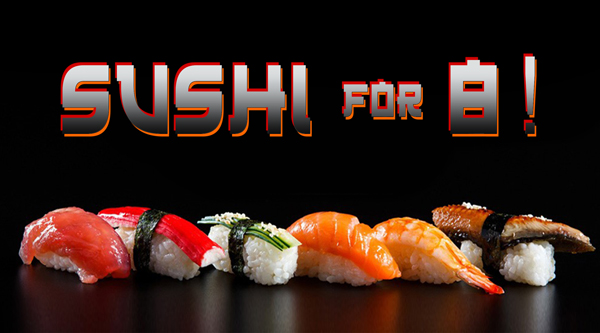 As we move from the Thanksgiving holiday to the season of Christmas and the celebrating of God's gift, His Son, giving to others comes into focus for the world. However, giving should just be a part of who we are as Christians throughout the year. It should be how we go about our daily lives.
     Recently, I was sitting in a restaurant, and nobody else was in my section! I hate that. No one to talk with! I did have a good conversation with the manager and one of the cooks while I was sitting at my table. A little bit later, a table of eight showed up and sat right next to me. Big, big mistake on their part! So, I started chatting with the guy next to me to find out what his group was all about. I then made the decision to buy the meals for the whole table! I do that in every restaurant I visit. Now, mind you, it is usually not a table of eight, but they were the only ones in my part of the restaurant. When I do that, I always talk to everyone at the table and tell them Jesus said it is more blessed to give than to receive, and it is one reason why I am blessing them. I explained that to this table, too, and a couple of days later, this email wound up in my inbox:
  Hi Mark,
     My name is Ashley, and I am one of the eight people who were sitting at the table yesterday in the sushi restaurant. I just wanted to write you and thank you for your kindness. Yesterday happened to be a very good day and also a very bad day for many of us at that table, and you happen to come into our lives at a perfect moment.
        I live in Florida and was visiting this weekend for a car show and to help ATL JDM (Japanese Domestic Market) at the show. I rented a car so I wouldn't have any car trouble during my travels. Just before leaving to get sushi, we noticed my rental car had a flat. I spoke on the phone for nearly three hours to different people regarding my flat, trying to get a replacement vehicle or a fix. No one could help me or even knew what they were doing. Finally, I called the Tallahassee airport where I rented the car and told them what happened. They said to go to a tire place. The tire shop wouldn't bill through the company because they were lazy and would be closed in a few hours. I paid for the repair out-of-pocket and should be getting a check in the mail.
     I was so overwhelmed by the hassle with the company, the late fees that would occur since I wouldn't get back home in time to turn in the car, and just not knowing how I would make it home in time for work the next morning. I barely talked at the table, felt sick, and couldn't eat, but I managed to finish my sushi! I was already holding back tears at that point. Once you came to the table and presented yourself, I was in awe. I started to shed tears and had to hide them from everyone. Your act of kindness and overall presence was just a true blessing. I wanted to thank you in person, but I would have broken down and cried everywhere and wouldn't have been able to finish my sentences. So, here I am, writing to you.
     When you mentioned books and the one about near-death experiences, I was shocked. My mother and I have always loved this subject and used to watch a show called Beyond and Back. I can't wait to read your book.
     Earlier that morning, Rick, the owner of ATL JDM (Japanese Domestic Market), actually had a flat tire on his mini Japanese Fire Truck on the way to the car show and had to deal with that. Then later, I had the flat, and he helped me to put on the spare.
     Once everyone had waited for me to get the spare on and talk on the phone a while, we finally just left to get sushi (I continued on the phone), so we could all finally eat after a long day at the car meet.
     When we got to the sushi place, it was closed. We then had to make a new plan and find somewhere else that was open. We drove 20-30 minutes to the sushi place where you were sitting.
     On the way, a few of us drivers were cut off by others and sat at lights for five rounds. We all lost each other on the way to the sushi place, and half of us didn't know each other's numbers. When we got near the sushi place, half us missed the turn on the GPS. We would have had to turn around and go back in traffic, but there happen to be an access road behind the shopping/food complex, which we thankfully found.
     Finally everyone met up and found each other, and we got the amazing surprise from you, who felt like being selfless and giving that day.
     Sorry this is so long, and I don't expect a long reply. I just thought maybe you would listen.
     Something that really caught my attention during the time you were speaking and after I left was realizing how all of it was "meant to be."
     Last week, on Halloween, it was my great grandmother's birthday, and she passed away in 2014. She raised me from the time I was little, all the way until I moved out after high school in 2011.
     I used to sometimes drive her to church on Sundays, and I also grew up going to her Southern Baptist church.
     When I woke up last Wednesday (Halloween), I decided I was going to go to church, and I was going to attend her church. I was terrified. I thought some of her long-time friends may still be alive, and I hoped to see someone I knew. I drove past the church, and then I turned around and said to myself, "I am going. I will regret this if I don't. I want to go, and I will." So, I did.
     While walking in the parking lot, some random old man said, "Hey there! How are you this evening?" I had my head down, trying to pass before he said anything, but once he did, I felt overwhelmed and as if I was going to cry. I hadn't even made it inside yet.
     Church makes me very sensitive. I am completely healed from my granny's death but going to her church and having people there who are doing the same things they always did, as I could remember, and coming up to me and just loving me and talking to me, made me cry. I lost it a few times, and I don't even know why. I asked the preacher to please not call me out because I wouldn't be able to handle it.
     I felt like walking out a few times, but I never did. I ended up being one of the last people to leave.
     The preacher talked all about prayer that evening and how we need to start praying about different things. For example, to pray for the people who will sit in that pew next Sunday, pray for the people who may be lost, and pray for others, even if you don't know who they are.
     This all came after they said prayers for sick people and after members of the church requested prayers for people they knew.
     And when you came over to our table, you spoke of prayer, as well, but only for a short time. What you said was exactly what that preacher had been talking about just a few days ago, all the way in another state.
     It just amazes me how God works sometimes. Just when you start to fall, He picks you up, one way or another.
     I hope you have a wonderful week, and God bless your kind soul. What you did is something I will never ever forget."
____________
     Divine appointments are amazing things! And it is always nice when the other party realizes it as well. Now, you see, there were eight people at that table. I gave books to almost everyone, but I have only heard back from Ashley. That is okay. You don't give to get something in return; you give because it is the right thing to do. Ashley is the kind of person I want to see get saved and serving the Lord. Interesting how a simple gesture of buying someone's meal can get their wheels spinning more and more to search out eternal truth.
John 3:16,17
For God so loved the world, that he gave his only begotten Son, that whosoever believeth in him should not perish, but have everlasting life. 
For God sent not his Son into the world to condemn the world; but that the world through him might be saved.
     As we celebrate this season of giving, let's not ever forget the greatest gift that we can ever receive. Make sure you have received that Gift of your own free will, and then share the gift of the Cross of Christ with many this season. Never forget, as one of my friends who is now in Heaven and knows this for a fact used to say, "Your gift is not under a tree, your Gift is on a tree!" Thank you, Almighty God, for the death, burial, and resurrection of your Son, the Lord Jesus Christ!!
Until the nets are full,

P.S. We want to thank all of you for being such a blessing to us and to the Lord this past year. We will have some great specials during the month to keep encouraging your giving hearts, and because we want to be givers as well. It is the most fun way to go through this life. I can't wait to meet the Great Giver Himself sometime soon!
P.P.S. Our first special of the month is the 4-Pack Booklet bundle, which is 20% off through December. Pick up copies today to have ready to give to holiday shoppers, friends, and relatives! They make great stocking stuffers, too!
To place an order, click below: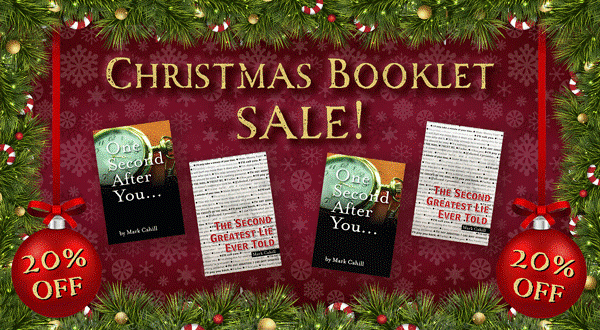 One 4-Pack Booklet Bundle
80 books for $88
https://markcahill.org/product-category/specials/