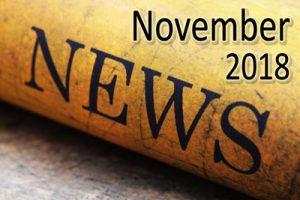 Thankful (2018)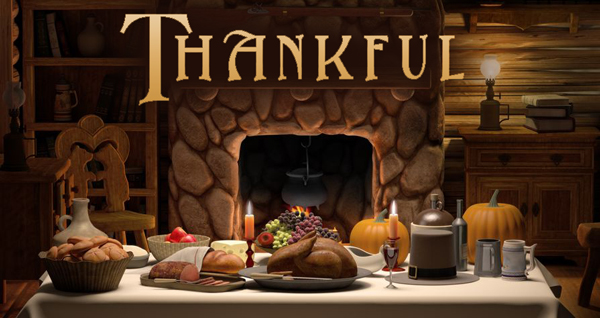 Thankfulness is one of the great privileges of Christianity. A thankful spirit and a grateful heart should be the everyday walk for men and women of God. If thankfulness is not part of your life, then it's probably time for a spiritual checkup.
I'll tell you what I am thankful for, but I am going to take a weird turn before I get there!
An event was held recently at Texas Motor Speedway called Together 2018. I read somewhere that 90,000 people attended the event. The goal of the organizers was to get "a generation gathered to be trained, equipped, and commissioned to move closer to Jesus and the world around them." So far, everything is sounding good and harmless enough.
I went to the event's website to check out their list of speakers. You can always tell a lot about any conference by seeing who has been invited to come and speak to the audience. I sent the link to a friend of mine and asked him, "Can you find anyone on this list that has unbiblical teaching?" Click on the link to "take the test" for yourself, so to speak:

https://togethergeneration.com/event-info/
     Okay, how did you do? Did you find one person? Two? My friend responded, "It would have been easier to pick out the speakers that teach correct biblical doctrine than it would have been to pick out all of the false teachers!" What an amazing statement. But is that statement correct? Let's see.
There are numerous people on this list who believe "god" preselects who goes to Heaven and preselects who goes to Hell.
The lead singer for one of these bands talks about a vision she had where Jesus took her to Heaven. He introduced her to "God the Father" who removed a piece of his heart to recreate her as a music box dancer. As he opened and closed the music box repeatedly to catch glimpses of her worshiping him, he celebrated by jumping and dancing and cheering, "Woo hoo!"
One pastor on this list, for what has become one of the biggest movements in Christianity today, believes in the prosperity gospel: that is, if you believe in Jesus, money is coming your way, and you will have abundant financial blessings.
Plenty of people on this list also believe there is no biblical problem with women pastoring churches.
Others in this line up think that babbling in some unknown, incoherent gibberish is actually biblical tongues.
Another person on this roster has stated that his spiritual fathers are Benny Hinn and Kenneth Copeland. Why would anyone publicly say their spiritual fathers are false teachers? Someone gave me a video of one of those guys to watch one time and said I would really like him because he was a lot like me! It took all of about five minutes to find many false teachings in that teacher's ministry, and I let this person know that. So, was this person excited to get away from that false teacher? Of course not! Instead, this person was not happy with me critiquing the false teacher!
Galatians 4:16
"Am I therefore become your enemy, because I tell you the truth?"
     One band on this docket represents a church that claims gold dust falls onto the congregants.
There are many on this list that would fall into the NAR movement, meaning the New Apostolic Reformation. They claim we are now in a second apostolic age and have a mandate to take over the seven mountains of culture for the Lord, which are the institutions of education, business, military, arts and entertainment, etc. This belief system has its roots in the Dominion theology movement.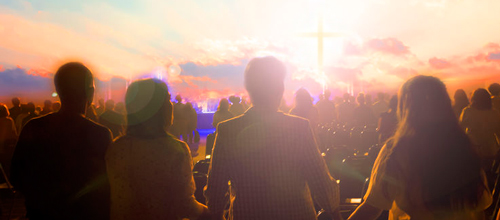 So here is the problem: Since they have an audience of mostly younger people who may not have the biblical knowledge or discernment to distinguish correct teaching from false teaching, which speaker up there warned the audience about the false teachings the other "leaders" believe in? Well, I think you know the answer to that question. If someone did warn from the stage, how would their warnings have been received? That speaker probably would have been booed. Others would have said, "It is not your right to criticize them." "Your job is just to stick to your topic and not critique others." "Can't we all just get along?" "This is called the 'Together 2018' movement for a reason!"
1 John 4:1
"Beloved, believe not every spirit, but try the spirits whether they are of God: because many false prophets are gone out into the world."
Philippians 1:9,10
"And this I pray, that your love may abound yet more and more in knowledge and in all judgment; That ye may approve things that are excellent; that ye may be sincere and without offence till the day of Christ."
1 Kings 3:9
"Give therefore thy servant an understanding heart to judge thy people, that I may discern between good and bad: for who is able to judge this thy so great a people?"
James 1:5
"If any of you lack wisdom, let him ask of God, that giveth to all men liberally, and upbraideth not; and it shall be given him."
John 7:24
"Judge not according to the appearance, but judge righteous judgment."
Romans 16:17
"Now I beseech you, brethren, mark them which cause divisions and offences contrary to the doctrine which ye have learned; and avoid them."
     Truth be known, there is only one thing you can unify around. There is only one thing you can come "Together" around, and that is truth. Nothing else. Because once you compromise on truth, anything else is possible.
People like to say "God is love," but they forget that God is also truth. Jesus walked in love and truth, and He expects us to do the same. If love is divorced from truth, it can blanket truth with tolerance and lead people into darkness. Truth protects. Truth keeps people from being crippled by lies. And true love tells the truth. We're commanded to walk in love and truth for a reason.
3 John 1:4
"I have no greater joy than to hear that my children walk in truth."
1 John 3:18
"My little children, let us not love in word, neither in tongue; but in deed and in truth."

     We sadly live in a time where "Big=God." So, if 90,000 people show up to an event, then God must be behind it. If we have great attendance at church this Sunday, then God must be behind it. I am sorry to tell you, that is not true. Some people might show up just for the free donuts. Some people may come just for the rock-and-roll band. "Big" does not mean God is behind it. I would rather have a crowd of five people hearing truth than a huge crowd receiving false doctrine.
Since "Big=God," we also know that whatever books are selling the most in a Christian bookstore must be biblical. Is that correct? Of course not. Some of the worst books containing false doctrines are the best sellers! I would rather see a book loaded with solid, biblical doctrine that is selling fewer copies than a bestseller that leads people away from the truths of God's Word.
Now, what is interesting is that people are going to criticize me for writing this newsletter. Think about that for a second. Why is it okay for them to criticize me for pointing out the biblical errors of these teachers, but it is not okay for me to actually point out the biblical errors?! We are living in a mindset right now that we are not supposed to criticize others within the Christian movement. We are supposed to say only positive things. Not rock the boat. Go along to get along. Well, let me ask you something: How are you going to warn others about false teachings and false teachers in the end of days if you are not willing to point out those false teachings or false teachers?
Matthew 24:24
"For there shall arise false Christs, and false prophets, and shall shew great signs and wonders; insomuch that, if it were possible, they shall deceive the very elect."
Ephesians 5:11
"And have no fellowship with the unfruitful works of darkness, but rather reprove them."
2 Timothy 2:15
"Study to shew thyself approved unto God, a workman that needeth not to be ashamed, rightly dividing the word of truth."
     So after all of this, you are probably wondering what I am thankful for! I am thankful for the Word of God! I am thankful for the Bible. I am thankful that God has left us this wonderful book so we can figure things out. I am thankful for the Holy Spirit who guides us into all truth. I am thankful for discernment. I am thankful for wisdom. I am thankful for not caring what others may think of me because truth is way more important than that.
As you enjoy a season of Thanksgiving, be thankful for all of the good things of God that come from above!
Thankful the nets are becoming more full by the day,

P.S. As the days grow dark, the message of Freedom  shines brightly. Pick up our new Freedom tracts and spread the message of freedom in Jesus Christ to everyone you meet!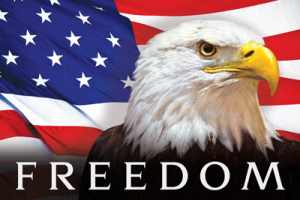 https://markcahill.org/product-category/tracts/
P.P.S. Veterans understand the high cost of Freedom.  These vets were happy to receive these tracts and hear the gospel!