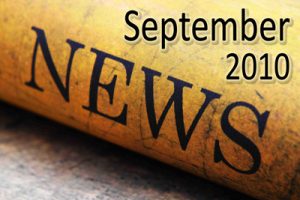 Names
As most of you know, I played basketball back in the day. I really used to love that sport. It was such an idol in my life. The good news for me now is that sports have taken a huge back seat as I walk through this world. I follow them a little bit, but in no way does it have the same pull in my life like it used to, and I am very glad about that! Have you ever had an idol in your life that you have now put to the side? Isn't it a great feeling knowing that it isn't as important anymore? To me, It is one of the best feelings in the world!
I happened to read an article recently about Shaquille O'Neal. As I read it, I ran across a very interesting statement.
"I know I will play in the NBA next season," said O'Neal. "International? No. The good thing about me and my career is I came in, did it my way, did more than expected. For every athlete or every great person, there's a time when it has to end. When and if it ever ends it will be very graciously."
"We're going to have a big party. We're going to have a ceremony, and the next thing I'll be waiting for is the entrance into the place where your name will never be forgotten." (http://sports.espn.go.com/boston/nba/news/story?id=5434969)
Now what got me about that last paragraph was 'the place where your name will never be forgotten.' Of course, he was talking about the Basketball Hall of Fame. And any basketball player knows that would be one of the major highlights of your career to reach that goal. For many it would be the pinnacle. Of course, there is only one problem. I dare you to go to the Hall of Fame and walk around. You will see these plaques with people's names on them and you will ask the question, "Who is that?" So even if you got enshrined there, people would still forget who you are! You see, Shaq had set his sights very low.
Philippians 4:3 says,
"And I intreat thee also, true yokefellow, help those women which laboured with me in the gospel, with Clement also, and with other my fellowlabourers, whose names are in the book of life."
Revelation 20:12 states,
"And I saw the dead, small and great, stand before God; and the books were opened: and another book was opened, which is the book of life: and the dead were judged out of those things which were written in the books, according to their works."
What Shaq doesn't realize is that there is a place where he really, really wants his name to be written. It is the Book of Life. God will be opening that book one day. It will have the names of people that are born again. Is your name in there? It is all that will matter the day you die. If it is written in there, what are you doing to make sure others names are written in there as well?
If you think about it, there are plenty of places where we don't want our names written:
• A tax notice from the IRS
• A traffic ticket
• A disciplinary report from school
• Some will say an obituary page
• An eviction notice
• Bankruptcy papers
• A non sufficient funds statement from the bank
But also, there are tons of places where we do want our names written:
• A MVP Trophy
• A Report Card with Straight A's
• A Promotions List
• The Dean's list
• A Lottery Check
Those all sound really good in one sense, but if your name is not written in the Book of Life, it literally has been a life not worth living.
Jesus says in Luke 10:20 says,
"Notwithstanding in this rejoice not, that the spirits are subject unto you; but rather rejoice, because your names are written in heaven."
I believe God does the writing of those names, and you want the God of this universe to put your name in that book!
I sat next to a businessman named John on a flight recently. We began talking and then I started witnessing. He was a Jewish gentleman, and I love talking with Jewish folks. During the conversation, he told me that his mom had become born again! I was like, "Seriously?" He said his 83-year-old mother is saved and going to a Bible study in Boca Raton, FL!! I about fell on the floor. John said he had so many questions. I said, "Fire away!" We had an amazing talk. His mom's name is written in the Lamb's Book of Life, and I want to see John's name in there as well!
2 Timothy 3:16,17 states,
"All scripture is given by inspiration of God, and is profitable for doctrine, for reproof, for correction, for instruction in righteousness: That the man of God may be perfect, throughly furnished unto all good works."
God has breathed into existence a book called the Bible. It is His words. He likes to write, and since He was written us a book, we need to be about reading His book.
Exodus 31:18 says,
"And he gave unto Moses, when he had made an end of communing with him upon mount Sinai, two tables of testimony, tables of stone, written with the finger of God."
Just picture this scene for a second: God wrote the Ten Commandments on some tablets of stone. He wrote them! I couldn't even imagine being in Moses' shoes as all of this was going down. The scene had to be amazing! He could have never been the same after that encounter.
So we know God wrote us His Law, and we know He wrote us a book called the Bible. Don't you think we ought to be about the business of reading what He wrote? As a matter of fact, shouldn't what He wrote have the highest priority of anything that I ever read? If it hasn't had that in your life, today is a new day to get back on track.
Proverbs 22:20,21 states,
"Have not I written to thee excellent things in counsels and knowledge, that I might make thee know the certainty of the words of truth; that thou mightest answer the words of truth to them that send unto thee?"
God has written excellent things. They are the words of truth. As you know, as the days wind down, there are lies everywhere. And I do mean everywhere. The father of lies is working hard. He knows his days are short. Any lie Satan can get you to believe, he will go for it. All I know is that I need truth—and lots of it—in the days to come! The Bible contains the words of truth. Jesus is the Truth. You have the truth, so make sure you soak your mind with it in the coming days.
By the way, I know someone who has witnessed to Shaq and gave him One Heartbeat Away. Why? The man wants to see his name written in the Lamb's Book of Life one day. Please have the same caring heart about souls all the days of your life.
Until the nets are full,