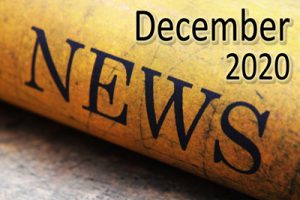 SOS (2020)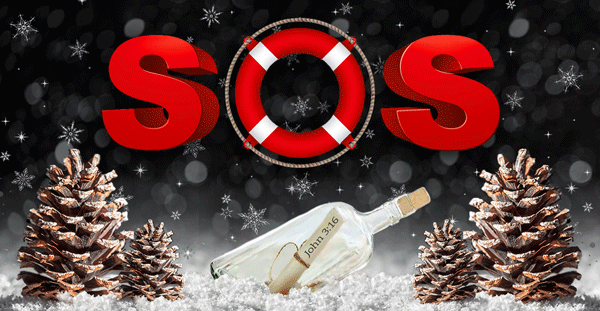 Guaranteed
A gentleman I met at the Post Office recently sent me a book he wrote called The Gospel Within. The subtitle of the book is: "Lead a Person to the Lord in 3 to 5 Minutes without Preaching, Argument, or Debate, Guaranteed."
On page 10 he wrote: "If this method is digested and locked in, you will see more souls saved, on a one-to-one basis, than you ever have, guaranteed."
This guy sure likes making guarantees! I need to take him with me to Vegas sometime! Of course, I have yet to get to Vegas, but I have some friends who live there. They love the opportunities God gives them to witness in "Sin City."
I had another man get a hold of me after he read One Thing You Can't Do in Heaven. He commented that we seemed to be on the same page. Then he went on to explain how he had come up with a program he called S.O.S. that can lead someone to Christ in three minutes or less.
Of course, I am still waiting for someone to contact me and say, "I can tell you how to grow new hair in two minutes or less!"
The next email in my inbox claimed, "How to lose belly fat in one minute or less!"
Well, let me give you my answer to all four of those propositions: "No, No, and a THOUSAND TIMES NO!!"
Buy it Today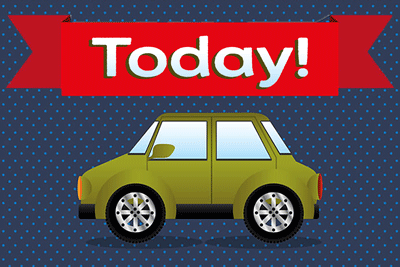 What has become of soul winning in 2020? Are we now just used car salesmen trying to sell that car today and not tomorrow?
Years ago, I was looking for a car. So, I walked into a Mazda dealership and started talking to a salesman who was outside smoking a cigarette. We had a nice chat. During our discussion, I asked him, "What is your goal today?" He didn't skip a beat as he said, "That you walk out of here with a car today." I didn't realize it at the time, but car sales to dealerships is a "today" decision. I don't buy cars that way. I do buy donuts that way but not cars!
So, I said, "Well, I am not buying a car today. Would you still like to show me the one I am looking for?" Of course, he gave the right answer and said, "Yes." Why did he say that? He knows that most people don't buy a car the first time they walk onto a car lot. They spend time test driving cars as they narrow down their search. Well, at least that's how it works for me and these long legs of mine! So, as I test drove the car I was interested in, he told me all about it. And, do you know what happened two weeks later? You guessed it. I bought that exact car from him at the price I wanted and also had the blessed opportunity to share Jesus Christ with him.
Zechariah 8:12
For the seed shall be prosperous; the vine shall give her fruit, and the ground shall give her increase, and the heavens shall give their dew; and I will cause the remnant of this people to possess all these things.
1 Corinthians 3:6-9
I have planted, Apollos watered; but God gave the increase.
So then neither is he that planteth any thing, neither he that watereth; but God that giveth the increase.
Now he that planteth and he that watereth are one: and every man shall receive his own reward according to his own labour.
For we are labourers together with God: ye are God's husbandry, ye are God's building.
Luke 8:11
Now the parable is this: The seed is the word of God.
Galatians 6:9
And let us not be weary in well doing: for in due season we shall reap, if we faint not.
Psalm 126:6
He that goeth forth and weepeth, bearing precious seed, shall doubtless come again with rejoicing, bringing his sheaves with him.
Lend Me Your Ear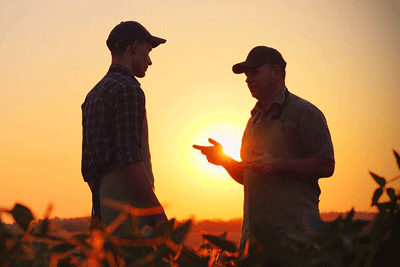 Here is an interesting fact about growing corn:
"From sowing to harvest, a corn seed takes 55 to 95 days to grow, depending on what type of corn is planted as well as the climate it is grown in."
https://www.reference.com/world-view/long-corn-seed-grow-adb0959c6d532fca
 You don't just till the ground, plant the seed, dump some fertilizer on it, spill a glass of water on it, and then go out for the afternoon and come back home to find ears of corn on your table so you can have corn on the cob for dinner! It doesn't work that way. It takes time and patience and cultivating the right way for a plant to yield its produce. Plant seeds.
James 5:7
Be patient therefore, brethren, unto the coming of the Lord. Behold, the husbandman waiteth for the precious fruit of the earth, and hath long patience for it, until he receive the early and latter rain.
Taking the Time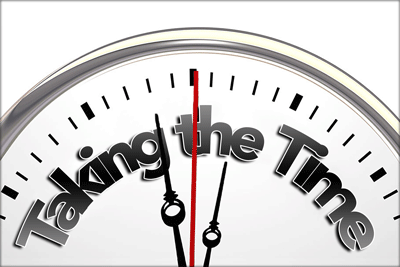 A friend of the ministry was out witnessing one time and ran into two guys from Israel. They had a great give and take. He took the time necessary to explain to them why Yeshua is their Messiah. Was he supposed to lead them to Jesus in three minutes or less? No. Plant seeds.
Another friend of the ministry sent me this story:
"Next door, the tree trimming company that was hired by the city to clear branches away from power lines sent out this crew to our neighborhood. They were all Hispanic, and they were on their lunch break. Only one guy, Ivan, knew English. So as I gave Ivan the gospel, I asked him to translate for his co-workers, Donny and Richard. Another crew guy, who was probably questioning Mormonism, walked up and listened in. When I came back a few minutes later, they were all looking over their books and talking about it among themselves. Pretty neat."
Plant seeds.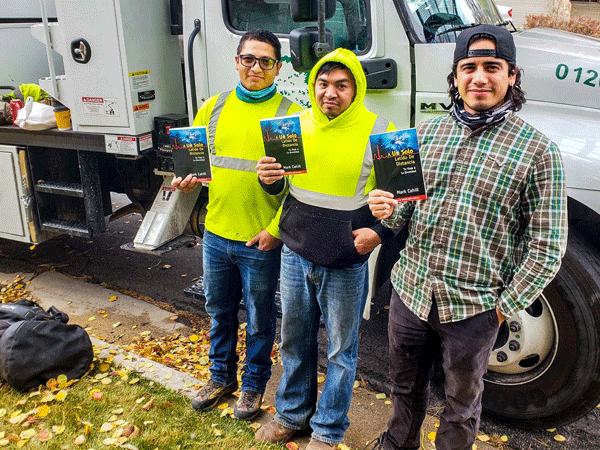 In Training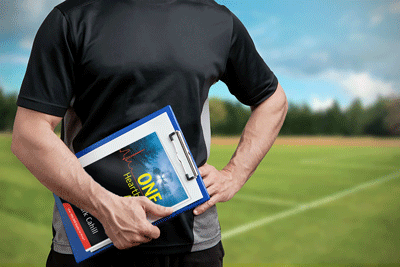 I received an email from a high school football coach who had read One Heartbeat Away. He wanted to ask me some questions about it, so we had a phone conversation. He asked some really good questions about whether it is Jesus and Jesus alone to get to Heaven, or does someone need to do good works to get there. He has a Catholic background.
Well, his trainer had given him the book. The coach was at home rather than at school because of the China virus, so he has been reading. The seed had been planted, the Spirit of God was drawing, and he committed his life to Jesus Christ! He picked up a case of One Heartbeat Away books and is already giving them away to his extended family and assistant coaches! Plant seeds.
Taking the Heat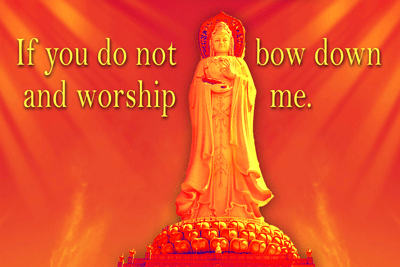 How about Nebuchadnezzar? The mystery of his troubling dream was explained to him by a man of God. Afterward, he even had Shadrach, Meshach, and Abednego thrown into a volcanic-hot furnace because they would not worship the image of gold he had erected. When he saw them and a fourth man walking around in the furnace, he KNEW it was God protecting them. Nebuchadnezzar was given this massive display of truth, yet he still wouldn't believe. Only after he lost his kingdom and came to his senses do we finally read the good news:
Daniel 4:34
And at the end of the days I Nebuchadnezzar lifted up mine eyes unto heaven, and mine understanding returned unto me, and I blessed the most High, and I praised and honoured him that liveth for ever, whose dominion is an everlasting dominion, and his kingdom is from generation to generation:
Plant seeds. Pray. Watch the Lord work His wonders.
During the Holidays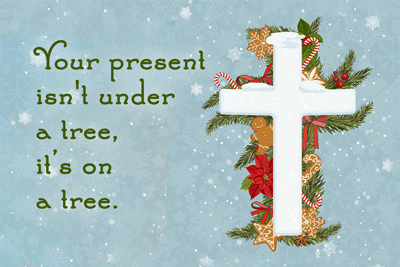 The holiday season is a great, great time to plant some seeds for the Lord. Always remember, as a friend of mine now in Heaven used to tell me, "Your gift isn't under the tree, Mark, it is on the tree!" Keep planting seeds by telling many others why the crucified Christ needed to hang on that tree and die for their sins, your sins, my sins, and for the sins of the whole world.
Until the Nets are Full,

P.S. After writing this newsletter, we unexpectedly received this email. One more time, newsletter folks: Plant seeds!!!
Hi Mark,
I hope this email finds you well.
I doubt you remember me, but I have met you twice before. You came and ate at a restaurant I worked at: Biba's Italian Restaurant in Lawrenceville, GA. The first time I met you (2006), I was a bus boy, and you called me over and gave me a $60 tip and signed a book for me. It was very touching, but I did not grasp it.
I met you a second time at Biba's about 2 years later. This time, I was your server, and you asked if I ever read the book. I explained that I had misplaced it, and you didn't flinch. You gave me another copy, as well as an audiobook version of it. You tipped me beyond measure that evening and paid for the meal of a mother and son who were two tables over. Honestly, I was blown away by the gesture, and it has stuck with me. 
I have had your CD in my cars every day since that time, but I always made excuses to not listen to it. I finally listened, after all of this time, a couple of weeks ago, and it was one of the biggest blessings. I am a believer in Christ, and I have been for a few years, but I have not felt empowered or emboldened enough to adequately share my faith with strangers. 
I finished the book yesterday morning (I have a very short commute to work and that's why it took so long). I found out a few hours later that my cousin passed away in a car accident, and his two-year old daughter was in the car as well. She suffered a broken neck and has had some bleeding on the brain. She is fighting for her life right now. Her mother passed away last year in the same manner, and that part of my extended family has been through some trials over the past few years. It's a sad situation. 
I say that not for sympathy, but because I feel that God's timing came into play for me to fully appreciate it all at this point in time. Please pray for her and the remaining family members. I pray they have strength and come to know the Lord.
Your book and this situation will now be a part of my testimony going forward. I have posted on Facebook about your book and challenged the people I know to read your book and to get plugged into a church that teaches the Bible. 
Thank you for ministering to me as a young man, then as a young dad. You planted some seeds that have finally begun to sprout. 
God bless you!
Ryan S.