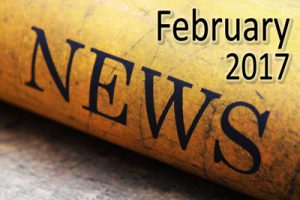 Go Fish
You may have seen this video recently as it has made the rounds on the internet in the last couple of weeks. I want you to listen and watch closely. Keep in mind that this has nothing to do with politics. It is a great learning opportunity for all of us:
There is nothing wrong with people having political or religious differences. The world is divided by politics and religion. Nothing wrong with that. Jesus knew it would be that way all the way until He returns.
Luke 12:49-53:
"I am come to send fire on the earth; and what will I, if it be already kindled?
"But I have a baptism to be baptized with; and how am I straitened till it be accomplished!
"Suppose ye that I am come to give peace on earth? I tell you, Nay; but rather division:
"For from henceforth there shall be five in one house divided, three against two, and two against three. The father shall be divided against the son, and the son against the father; the mother against the daughter, and the daughter against the mother; the mother in law against her daughter in law, and the daughter in law against her mother in law."
This is a pretty fascinating video. The beginning of the conversation isn't included because Scott Koteskey didn't start video recording until a few minutes into this exchange. He probably wasn't expecting this!
Even though people are often divided from one another in their views, it is still fun to have a good give and take with them. And keep in mind, those whose feet are planted firmly on rock-solid truth can have these discussions without getting flustered.
But as you watched the video, did you notice something about his arm? Watch the beginning of the video again. He has a fish tattoo on it! Now interestingly, people may or may not know what that symbol is all about. I am not a big fan of tattoos. You do not need a tattoo to share your faith. Anyone I've known or met with a "supposed" Christian tattoo was either a believer or claimed to have once been a believer and has walked away from the faith.
So for the sake of argument, let's assume Scott put that tattoo on his arm because he has committed his life to Jesus Christ and is born again. With that being said, shouldn't this conversation have gone very differently?
One report said that Scott put a few things on his Facebook page:
"Koteskey, in a Facebook post, said the woman was even more discourteous to him before the cameras began rolling. He said the entire incident was touched off when she asked if Koteskey was 'here to cheer or protest.' Koteskey replied he was merely in town to 'celebrate democracy.'
"'And I'm entitled to get drunk and puke in your lap!' the woman allegedly said. 'I'm going to throw up right in your lap! You make me sick! Don't talk to me! Don't look at me! Don't you dare even put your arm on that rest. You disgust me! You should be ashamed of yourself! You put a maniac's finger on the button (assuming she means nukes). You are a bigot. You should get off this plane!'"
http://www.foxnews.com/travel/2017/01/23/woman-kicked-off-plane-for-berating-trump-supporter-in-viral-video.html
Think about her statement, "Are you here to cheer or protest?" I can think of a million responses to that question:
"I have far more important things to do in life than cheering or protesting this weekend!"
"Did you know that 100 years from now, everyone at the inauguration and at the women's march is going to be dead and on the other side? What do you think happens when you die?"
"One thing you have seen this weekend is a lot of people with opinions. Did you know there is only one Book that shows how only eternal truth matters and opinions do not? Do you know what that Book is?"
"It's easy to make politics the issue, but shouldn't eternal things matter more than the temporary events of this weekend?"
"You obviously believe in freedom of speech, but did you know that you also have the freedom to choose Heaven or Hell before you die?"
"By the way, speaking of cheering, have you ever been to a funeral where people are happy and not sad?"
"What a wonderful attitude you have today! Would you like to meet your Maker in just a few seconds?"
Okay, that last one was a joke!
See, as I watched this video, all I saw was just a massive opportunity for Scott to glorify the Lord Jesus Christ by planting a seed with this woman.
Ephesians 5:16:
"Redeeming the time, because the days are evil."
Redeeming the time means to make the most out of every opportunity. We want to take statements like hers and turn them toward truth.
By the way, was Scott ready for this encounter? He was prepared to defend his right to attend the inauguration, but was he prepared to boldly give out the truth of the gospel?
I travel for a living. I have the most interesting conversations on plane flights. My mom always asks me who I got to meet when I come home from my trips! One of the reasons I have stories to tell is because I pray for whoever sits next to me on my flights! I have had some neat conversations and some rough ones, too. It just goes with the territory. I could write half a book―or maybe a whole book―just about the encounters I have had on plane flights.
Last year, I had a flight attendant named Joshua standing next to my seat. I asked him, "Do you know what your name Joshua means?" He responded, "I had you on a flight a year ago! You gave me one of your cards, and I was supposed to get a hold of you to get one of your books." We both had a good laugh. I said, "Well, I have an extra copy with me, and you are going to get one before I get off this plane!"
One time, I had a Christian woman sitting next to me. We had a great talk about being bold, sharing your faith, etc. She then said, "I am so sorry I am sitting next to you. I know you probably wish you were sitting next to a lost person." What an interesting statement. No, God puts me next to believers many times to encourage them to be bold. I often ask them, "At what point during this flight were you going to witness to me?" Wow, does that question stir things up!
You see, if you pray every day at the door of your house or the door of your hotel room and ask God to use you to glorify His name and put divine appointments in front of you so you can share your faith in Jesus Christ with this lost and dying world, then you will be excited and ready when these encounters occur!
"'She was definitely causing a big disturbance for everyone on the plane,' Scott said. 'And I was relieved I wasn't going to be harassed for a five-hour flight.'"
http://www.foxnews.com/opinion/2017/01/23/passengers-cheer-as-police-toss-anti-trump-bully-from-plane.html
Now, having an "interesting" seatmate for five hours is not the worst thing in the world. Why didn't Scott see this as an opportunity? Shouldn't he be ready to endure hardships for the gospel every time he steps out into the world?
I was just reading about a woman who has been sentenced to death in Pakistan for supposedly blaspheming the name of Mohammed. She is a Christian. Of course, the charges are not true. They use false accusations to do this all the time in certain Muslim countries. Seven years in a Pakistani prison sure makes a five hour plane ride seem like a piece of cake. Isn't Jesus worth a few hours on a flight with a lost person? Perspective is an amazing thing.
The woman in the video also stated:
"There is no way I am getting off this plane."
Funny how that changed when the police showed up!
One other thing I noticed was her husband. Sadly, he just sat there and didn't say a thing. What was that look on his face? Sure seemed to me like he had seen this movie before.
Please make sure you pray for this husband and wife. It didn't look like the most enjoyable marriage out there. Pray for their souls. If it is true that this husband's mother just died, then they are thinking about life and death at this time. Scott would have discovered that if had he walked through this situation differently.
Please pray for the "Scotts" of the world to be bold and unashamed of the gospel. All you have to do is look around and realize that this is not the time to be a wimp for Jesus Christ. We need more people in the harvest field. Make sure you and your fellow believers are out there planting seeds for the King everywhere you go.
So remember that when you walk out your front door, we need to be fishing for souls. There are opportunities all around us to go fish in a pond full of lost people.
Matthew 9:36-38:
"But when he saw the multitudes, he was moved with compassion on them, because they fainted, and were scattered abroad, as sheep having no shepherd.
"Then saith he unto his disciples, The harvest truly is plenteous, but the labourers are few;
"Pray ye therefore the Lord of the harvest, that he will send forth labourers into his harvest."
Until the nets are full,