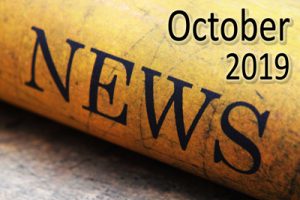 "What Are You Reading?"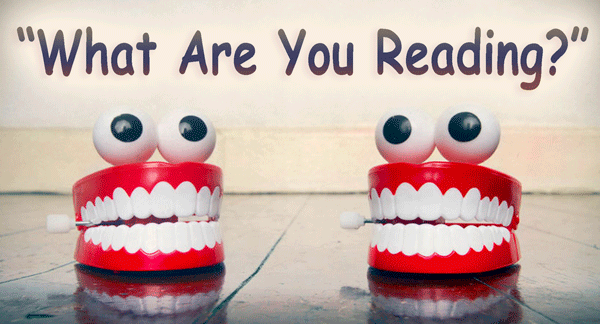 So I decided to get my teeth cleaned. I heard it is a good thing to do every ten or twelve years. My old dentist got old, so I prayed about finding a new one. Well, I found one near me who had some good prices. The day came, and I decided to head off on a new adventure. I try to arrive a little early for my appointments. It gives me time to do some witnessing and talk with people. As I finished chatting with a lady who had to go in for her appointment, I looked to my right and noticed another lady who was reading a book. So I said, "What are you reading?" Well, that was all it took. We were off and running.
Anna was a Jewish woman whose parents had been in the Holocaust. They were German and Polish Jews who had actually grown up in the Warsaw ghettos. So she explained some of the history during that time. Please talk with people. Everyone has a story. But definitely talk with older people. They can clue you in on things that textbooks and TV shows can never do.
What Happens When You Die?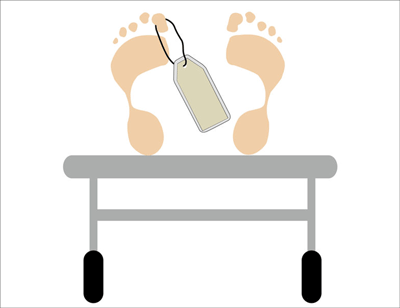 During our conversation, I asked Anna what she thought happens when we die. She stated, "We will all go to the same place." Now, I have heard that answer before. It is not a difficult one to deal with. Because when you bring up Stalin, Mao, a murderer, a rapist, or even Hitler, and then mention, "Do you think people like you will go to the same place as them?" people tend to change their tune very quickly!
With Anna, though, I was able to take a different tack. I could use the Jewish Scriptures. I could tell her what the writers of the Old Testament recorded:
Daniel 12:1,2
And at that time shall Michael stand up, the great prince which standeth for the children of thy people: and there shall be a time of trouble, such as never was since there was a nation even to that same time: and at that time thy people shall be delivered, every one that shall be found written in the book. And many of them that sleep in the dust of the earth shall awake, some to everlasting life, and some to shame and everlasting contempt.
Psalm 139:6-8
Such knowledge is too wonderful for me; it is high, I cannot attain unto it. Whither shall I go from thy spirit? or whither shall I flee from thy presence? If I ascend up into heaven, thou art there: if I make my bed in hell, behold, thou art there.
As you can see, these verses are talking about two different destinations for eternity.
The Miracle of Israel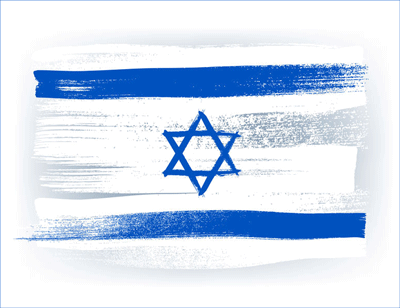 We kept talking. I asked her at one point, "Do you think Yeshua is the Messiah?" Very interestingly, she said, "Yes"!!  My hopes were getting up. So we kept talking. Then she told me she still thought the Jewish Messiah was coming in the future. She was very open to all religions, but she loves evangelicals because they love Israel! I reminded her that Jesus was Jewish. She knew that, even though I had a waitress two nights ago who grew up in church and had no clue Jesus was Jewish!! When you are witnessing, you have to break things down. Keep things simple, and keep asking good questions. That is how you find out where their beliefs might contradict the Bible. Jesus cannot be the Messiah if the Messiah is still coming in the future.
I also told her about a documentary I had watched where someone was asked to give proof that God exists. He said in a word, the "Jews!" Along the same lines, King Louis XIV of France asked philosopher Blaise Pascal to give him proof for the existence of God. Pascal answered, "Why the Jews, your Majesty, the Jews!"
The Jews should have been wiped out ages ago, but God has kept His Word to preserve them. Their enemies have tried to exterminate them all throughout history, and the same is true today. Never has a people group survived such intense persecution among the nations for thousands of years without losing their heritage. Never has such a people group been brought back to their ancient homeland to be born in a day, which happened to Israel in 1948 against impossible odds. Never has an ancient 2,000-year-old language been revived and so readily adopted as the Hebrew language has been by Jews immigrating from diverse national backgrounds. Mark Twain remarked how the land of Israel was a barren wasteland, yet God promised it would bloom in preparation for the return of the Jews. Today, Israel has a thriving and innovative economy. No other nation on earth has had their existence tied to the course of the sun, moon, and stars as God has promised to Israel. He has engraved them on the palms of His hands. No wonder He says He can never forget Israel. He calls Israel, "My glory!" Israel remains and the Jews won't be going anywhere unless God says so.
Isaiah 49:16
Behold, I have graven thee upon the palms of my hands; thy walls are continually before me.
Jeremiah 31:35,36
Thus saith the LORD, which giveth the sun for a light by day, and the ordinances of the moon and of the stars for a light by night, which divideth the sea when the waves thereof roar; The LORD of hosts is his name: If those ordinances depart from before me, saith the LORD, then the seed of Israel also shall cease from being a nation before me for ever.
She loved to read, so I gave her a couple of books. Then her husband walked out of a door from the back. I told him he had an amazing wife. He replied that he already knew that! We had a nice, quick chat as they were leaving the office and heading out the door.
Well, Anna emailed me afterward! She works for a battered women's shelter and wanted copies of our books for the ladies! That is pretty neat. So we sent multiple copies of each of our seven books so they could be passed around and taken home by the women.
Seizing the Moment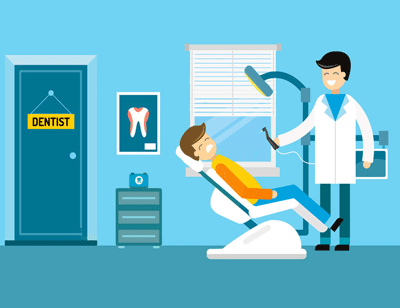 While I was in the dental chair, I looked out of the window and noticed the back side of the dentist's sign. It had a verse from John 8! After a while, the owner came in and said he had seen my name on the appointment schedule for that morning. He wanted to let me know that his wife had read One Thing You Can't Do in Heaven and loved it! They do missionary work over in India, and just love the Lord. They also like to use their office as a place to glorify the Lord. It was a neat encounter and an amazing answer to prayer!
Remember, we should be making the most out of every opportunity that God puts in front of us. Please pray for Anna's salvation, and keep praying for the Jews. Maybe ask God to put a Jewish person in front of you who you can share the gospel with. And make this the boldest October you have ever had for planting seeds with the lost!
Until the nets are full,

P.S. Yes, I have decided to get my teeth cleaned every five or six years now, since there are so many good opportunities to witness there!!