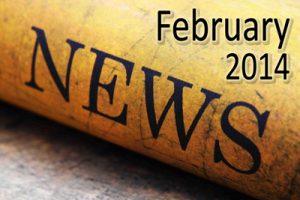 Working On It
In the cold weather, it is always fun to move your witnessing indoors. One of the first places I ever witnessed back in the day was at a mall. Now, during the Christmas season, I love to hit the malls! Lost people love buying gifts, and I love talking to them!
After some fantastic hours of witnessing at Cumberland Mall here in Atlanta recently, I got hungry. No big surprise there! For some reason I had a craving for Cheesecake Factory. I think that is called 'lust of the flesh!' Thankfully, there was one connected to the mall. By the time I left, I had given out more than thirty books to people who were also dining, had a great talk with my waiter, and even had a nice talk with the General Manager who just loved the Lord!
But that wasn't my entire mission trip. While I was in there, I told my waiter that I wanted to pick up the meal for a couple sitting at a certain table. So the waitress of that table told them that their meal was picked up and pointed over at me. They both swung their heads in my direction, so I got up and headed on over there. They wanted to know why I picked up their tab for them. I said, "I am a Christian and Jesus said it is more blessed to give than receive, and I take those words very seriously. So I decided to bless y'all with your meal today."
They just had these stunned looks on their faces. So I added, "I thought maybe it was your first date or something and that is a good time to bless someone.' Edna and Roscoe burst out laughing. Edna said, "We have been married 42 years!!" "Oh," I said. "I wasn't too far off!" Well that got them laughing some more.
So I sat down with them, and we began to chat. During the conversation, I said, "Are you born again and saved?" Edna very quickly said, "I am." With a very strong emphasis on the 'I.' I swung my head and looked at Roscoe. He just shook his head side to side. I said, "What is holding you back from getting saved Roscoe?" He responded, "I am working on it."
What an answer! Sadly, it is an answer I have heard way too many times during my life.
So I started thinking about it. We can work on a golf game; we can work on homework, and we can work on a project around the house, but if there's anything we can't work on to improve, it's the flesh. Why? It's at war with the things of God!
Romans 7:23:
"But I see another law in my members, warring against the law of my mind, and bringing me into captivity to the law of sin which is in my members."
Romans 7:5:
"For when we were in the flesh, the motions of sins, which were by the law, did work in our members to bring forth fruit unto death."
Galatians 5:17:
"For the flesh lusteth against the Spirit, and the Spirit against the flesh: and these are contrary the one to the other: so that ye cannot do the things that ye would."
Working on the flesh to get to heaven is a losing battle that will cost people their eternity! Rather than deceiving themselves through self-improvement, they need to know how the war for their souls can be won.
Romans 4:1-3:
"What shall we say then that Abraham our father, as pertaining to the flesh, hath found? For if Abraham were justified by works, he hath whereof to glory; but not before God. For what saith the scripture? Abraham believed God, and it was counted unto him for righteousness."
Ephesians 2:8-10:
"For by grace are ye saved through faith; and that not of yourselves: it is the gift of God: Not of works, lest any man should boast. For we are his workmanship, created in Christ Jesus unto good works, which God hath before ordained that we should walk in them."
Romans 4:5:
"But to him that worketh not, but believeth on him that justifieth the ungodly, his faith is counted for righteousness."
Titus 3:5:
"Not by works of righteousness which we have done, but according to his mercy he saved us, by the washing of regeneration, and renewing of the Holy Ghost;"
John 3:16:
"For God so loved the world, that he gave his only begotten Son, that whosoever believeth in him should not perish, but have everlasting life."
Ezekiel 36:26, 27:
"A new heart also will I give you, and a new spirit will I put within you: and I will take away the stony heart out of your flesh, and I will give you an heart of flesh. And I will put my spirit within you, and cause you to walk in my statutes, and ye shall keep my judgments, and do them."
2 Corinthians 5:17:
"Therefore if any man be in Christ, he is a new creature: old things are passed away; behold, all things are become new."
Galatians 2:16:
"Knowing that a man is not justified by the works of the law, but by the faith of Jesus Christ, even we have believed in Jesus Christ, that we might be justified by the faith of Christ, and not by the works of the law: for by the works of the law shall no flesh be justified."
Romans 11:6:
"And if by grace, then is it no more of works: otherwise grace is no more grace. But if it be of works, then is it no more grace: otherwise work is no more work."
Galatians 2:21:
"I do not frustrate the grace of God: for if righteousness come by the law, then Christ is dead in vain."
I have to be honest with you. I love getting older. Things are just becoming clearer with age and with the wisdom God gives you. I am also reading the Bible front to back again this year. The more and more you go through these verses, the clearer they become in context.
Always remember to let the clear verses help interpret the unclear verses. We are not going to figure out everything while we are down here. But some things are so simple, you cannot miss what God is saying.
As you read the Scriptures, it is clearer than a glass of filtered water, that works cannot get you into heaven, no matter how much you are working on it. You are either saved or lost. Born again or not. You are in one of two categories, and you better figure out quickly which one you are in.
There is one work, though, that God will accept:
John 6:29:
"Jesus answered and said unto them, This is the work of God, that ye believe on him whom he hath sent."
When you put your faith in Jesus Christ for the forgiveness of all of your sins, that shows that you have not 'earned' your salvation, but let God do all of the work, so you can have biblical forgiveness.
I was in another mall, and I was talking with a former Army soldier who had a prosthetic arm. During our conversation, I asked, "Are you born again? Are you saved?" He responded, "I am working on it." Well I guess you know how that conversation went!
Know what you believe. Make sure you are saved. Be clear in your gospel presentation to the lost. It is very important to be clear as a bell when talking with the lost in the coming days.
Until the nets are full,