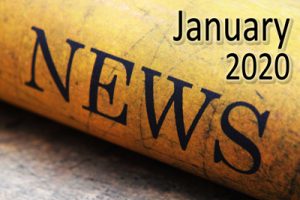 2021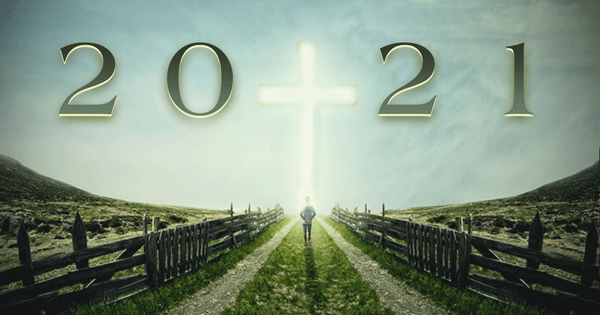 Was it just me, or did this last year go by rather speedily? Goodness, I can remember trying to write 2019 instead of 2018 on my checks last January. Now, I need to remember to write 2020 on them! Time is definitely flying by.
Molding and Shaping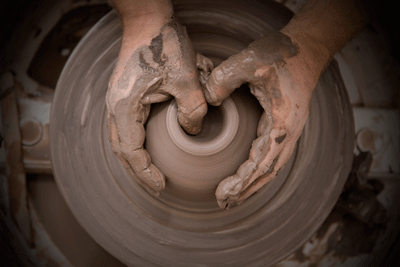 How did 2019 go for you? Did it turn out like you expected? Any surprises?
I think surprises happen to all of us. It will be the same in this coming year. We make plans, but then, some or maybe a lot of unexpected things can take place. That is okay. Those are the moments that allow our faith in Almighty God to increase.
2 Corinthians 5:6,7
Therefore we are always confident, knowing that, whilst we are at home in the body, we are absent from the Lord: (For we walk by faith, not by sight:)
Strong faith is a lived-out faith. We should all want to live the greatest year yet in pleasing the Lord. Since He is the potter and we are the clay, we should want to look so much more like the masterpiece He's shaping us to be at the end of this year than at the beginning.
Isaiah 64:8
But now, O LORD, thou art our father; we are the clay, and thou our potter; and we all are the work of thy hand.
Word of Life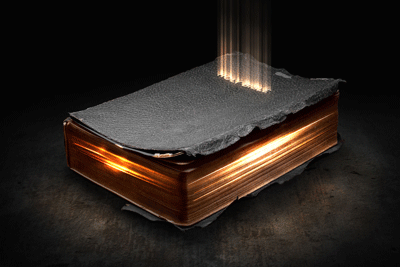 One thing I want to encourage and challenge you to do this year is to read your Bible front to back. I do it every year. You only have to read three and a half chapters a day to read the entire Bible this year. Ten to fifteen minutes a day. Simple. Remember, though, if you don't carve out the time to do so, the time won't carve itself out.
There is just something about being in the Word of God that gets us away from the things of the world. It's also one of the huge ways the Lord uses to mold us into the men and women He wants us to be. We cannot think His thoughts nor do His will unless we know what those are. And they are lined out just perfectly for us in His Word.
Psalm 12:6,7
The words of the LORD are pure words: as silver tried in a furnace of earth, purified seven times. Thou shalt keep them, O LORD, thou shalt preserve them from this generation for ever.
God's words are more precious than any silver or gold you might possess. Are you sure you know that? Make it one of your goals to understand that truth more and more as the year progresses.
Don't Believe Lies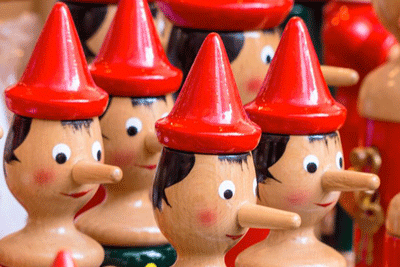 False teaching abounds. It is seemingly everywhere in our day. My guess is that it will only get worse as the year continues.
Matthew 16:11,12
How is it that ye do not understand that I spake it not to you concerning bread, that ye should beware of the leaven of the Pharisees and of the Sadducees? Then understood they how that he bade them not beware of the leaven of bread, but of the doctrine of the Pharisees and of the Sadducees.
2 Timothy 4:3,4
For the time will come when they will not endure sound doctrine; but after their own lusts shall they heap to themselves teachers, having itching ears; And they shall turn away their ears from the truth, and shall be turned unto fables.
Acts 20:28-30
Take heed therefore unto yourselves, and to all the flock, over the which the Holy Ghost hath made you overseers, to feed the church of God, which he hath purchased with his own blood. For I know this, that after my departing shall grievous wolves enter in among you, not sparing the flock. Also of your own selves shall men arise, speaking perverse things, to draw away disciples after them.
I was having lunch with a family in a restaurant after church last Sunday. At one point, I said to our waitress, Susie, "This young man here wants to go to Heaven when he dies. What must he do to get there?" What answer do you think she gave? Works, works, and more works!! It was fascinating. Then a little bit later she told us she was a Christian. She had bought into the false teaching that someone can be good enough to go to Heaven.
I was reading an article about Michael Bloomberg. What a fascinating quote it contained:
"I am telling you, if there is a God, when I get to heaven I'm not stopping to be interviewed. I am heading straight in. I have earned my place in heaven. It's not even close."  https://m.washingtontimes.com/news/2014/apr/16/michael-bloomberg-ive-earned-my-place-in-heaven-fo/
I am afraid that is not how it works! I read that his net worth is $56 billion. All of that money, and he hasn't even figured out the answer to the most important question of life, even though he's spent many decades walking this earth. Pray for him and his soul. He has bought into false teaching. That type of pride and arrogance has no place in the presence of God.
Vanishing Away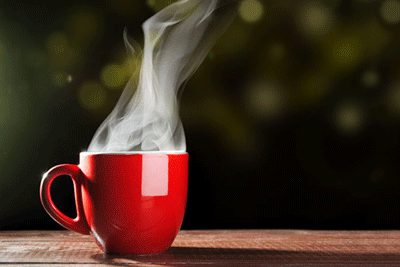 As I hope you realize, time is scooting by very, very quickly:
Psalm 144:4
Man is like to vanity: his days are as a shadow that passeth away.
Psalm 39:11
When thou with rebukes dost correct man for iniquity, thou makest his beauty to consume away like a moth: surely every man is vanity. Selah.
Psalm 102:11
My days are like a shadow that declineth; and I am withered like grass.
James 4:14
Whereas ye know not what shall be on the morrow. For what is your life? It is even a vapour, that appeareth for a little time, and then vanisheth away.
Make yourself some hot tea this morning. Set the cup in front of you and then look at the vapor. Watch it. How quickly does it disappear? Wow. Your life and my life are just like that vapor. One second we are born, and it seems that the next second we are standing in front of Almighty God on Judgment Day.
Making This Year Count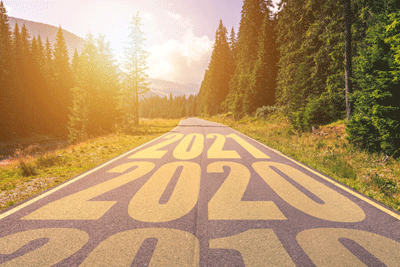 Mark my words: 2020 will wind up being one of the most fascinating years you will ever lay your eyes on! It will go fast, and it will not be boring.
As you are reading this, it might as well be January 1st, 2021. This year will go by that quickly. If you are still alive on that day, what will this coming year end up looking like for you? Lots of Bible reading and obeying what you read? Lots of unconditional love for those in your family? Lots of generosity and encouragement to those in the household of God? Lots of bold soul-winning for Jesus?
Have fun living out 2020, and make sure this year has a lot of eternal value when it is all said and done!
Until the nets are full,