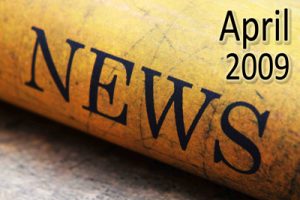 Hey Stranger (Part 2)
You folks who know me, know I love to eat! So when I was in San Jose recently, I stopped at a restaurant one night. It was an open seating type place, so I ended up sitting next to this 30-year-old guy. So we struck up a conversation, and he began to open up about his life. His uncle is in jail for distributing drugs. When he was younger, he used to package the drugs for him as they were getting ready to be shipped to the United States. Then he tells me about an amazing demonic experience that happened one night. He didn't see the demon, but something grabbed him with great force, and he knew beyond a shadow of a doubt that it was demonic.
So once he went there, I had an easy door to walk through. There is only one name that a demon doesn't want to hear! The beautiful sweet name of Jesus!! So I shared with him some stories from the Bible about the power of God over any demon. We then talked about sin, repentance, and the cross of Jesus Christ. He was hungry for truth. We sat there for almost an hour talking. The whole time he had a bag with some food that he was taking to his roommate. I apologized to him that it had gotten cold. He said not to worry about it, because he knew that God had set up that meeting between us. Make sure you realize something folks: even lost people know many times that God has set up a meeting between you, a total stranger, and them.
Acts 26:1,2 says:
"Then Agrippa said unto Paul, Thou art permitted to speak for thyself. Then Paul stretched forth the hand, and answered for himself:
I think myself happy, king Agrippa, because I shall answer for myself this day before thee touching all the things whereof I am accused of the Jews."
You know it is not every day that you get to stand in front of a King or a President! That must have been so interesting. I like how Paul asked him for an autograph. I also like how he asked Bernice if she would take a picture of him with the King so he could show it to the other folks in prison and then show it to the churches that he would visit once he left jail. Let him be anathema that thinks this is how we should act around strangers. Paul spoke boldly and passionately the truths of God in this man's life. Why? Paul wasn't thinking about how quickly he could get out of prison. He was thinking 100 years from now. And 100 years from then King Agrippa, Bernice, and everyone within the sound of his voice would be somewhere in eternity.
I got this email from a total stranger recently:
"Growing up, I was the only child. My mother claimed to be a devout Catholic. I always remember seeing a satanic bible on top of my father's dresser. I never understood how my mother could be catholic and marry my father. I asked my mother several times growing up as a child what it meant to be a Catholic. She always told me you're born into your religion. So growing up, I believed if you're born into a Mormon family, you're Mormon. If you were born into a Catholic home, you're Catholic. So then I also came to believe religion doesn't matter, because it's whatever you're born into. I never saw my mother pick up her Bible and read it. I never saw my dad pick up his bible and read it. I also then came to believe since you're born into your religion, no one ever takes their religion seriously. That was my belief. Since I was empty inside I became perfect in every other way. I made straight A's, became a physical fitness trainer, went to college, and graduated with honors.
Fast forward to two years ago. My job relocated my wife and I to Dallas, TX. Since I was new to Dallas and did not know my way around, I thought the easiest way would be to take the Dart station. One late evening after work, I missed my 5:05 train. I had ten minutes to spare, so I ran into Subway and grabbed a sub. There was only one gentlemen in front of me, but he had a large order. He ordered ten subs (for his company I presume). His order made me miss the next train, too. By the time I ordered and ran back to the Dart, I barely made the third available train. I was anxious to get home because my wife and I had plans that evening. The Dart train is usually packed solid around rush hour traffic. This train was only half full, so I picked a quiet spot, sat down and started eating. As I was eating, I started looking around and saw a guy sitting across from me. He was by the window, and the seat next to him was vacant. If the train had been full, and the seat next to him had been full, I wouldn't have noticed this guy reading his Bible. Mark, let me tell you this shocked me. I felt more shock that moment then I ever did my entire life. I had never seen someone reading a Bible. That was foreign for me. I am not outspoken, I never talk to strangers. I keep to myself, and never feel the need to talk to anyone. Being as shocked as I was that this guy would actually be reading his Bible took my belief system and chucked it out the window. Before I knew what I was doing I said, "Hey why you reading that?" The guy looked at me, and immediately slid himself closer to me, and I'll never forget what he said: "Because what I'm reading is truth." Truth. I had never heard of someone knowing the truth before. He introduced himself as Phil, and we started up a conversation as if we were buddies. He asked me if I liked the Dallas Cowboys, I told him I was new to Dallas. We had normal conversation, and then it turned back around to the Bible. He asked me what I believe, and I basically told him what I believed and why. He then asked me if I was interested in finding out why we were put here on earth. Again Mark, I had never thought of why I was here on the earth. Phil was on his way to work, he works nights a few days a week for extra money while attending Bible College of all things. We talked for about thirty minutes until it was Phil's stop. He took down my number and told me there was something he wanted me to read if I was willing. He called me the very next day, and Phil and his wife came over to visit us. We talked about nothing spiritual, they just wanted to get to know us. My wife was not interested in getting to know Phil and his wife, but she was polite. As Phil was about to leave he gave me your book "One Heartbeat Away." My wife had dinner plans with a friend, and our son was at a friend's house, which left me alone for the evening. As soon as Phil left, I read your book, Mark. As I read your book, I knew what I was reading was true. I can't explain it, but the Holy Spirit was moving; knocking on my door. That very evening, I called Phil, he was at work. He works nights as a security officer and was alone. I drove to Phil's work, and he told me about Jesus Christ. He showed me so many verses in the Bible and each verse I read, I knew it was the answer to everything. That night, May 16, 2006, I gave my life to Christ. January of 2007, I enrolled at Dallas Baptist University and my major is now Christian ministries. I am involved in prison ministry; and my wife, who is also a believer, is very much involved in the church we attend. My son has been very slow to come to church with us, but now he never turns down going to church. That is our number one prayer request.
Thanks for your book. It was perfectly written by the grace of God for my eyes. God has used you in a mighty way Mark, and I praise the Lord that there are still believers in Christ willing to share their faith."
When this man says that he is glad that there are still believers willing to share their faith, what he means is, 'I am so glad that there are total strangers on trains willing to talk to total strangers about the Lord Jesus Christ.'
We live in exciting times. Things are going to be happening all around us that will be fascinating to see play out. As the Holy Spirit draws people to Jesus, you are going to find many people hungry for eternal truth. Go meet some strangers today. You just might find an amazing divine appointment that the Lord has set up for you from the foundations of the world! Go for it, and don't look back. Remember there are strangers all around you. Don't let them get away!
Until the nets are full,