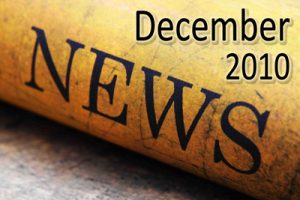 The Best Present of All
Luke 2:8-19
"And there were in the same country shepherds abiding in the field, keeping watch over their flock by night.
And, lo, the angel of the Lord came upon them, and the glory of the Lord shone round about them: and they were sore afraid.
And the angel said unto them, Fear not: for, behold, I bring you good tidings of great joy, which shall be to all people.
For unto you is born this day in the city of David a Saviour, which is Christ the Lord.
And this shall be a sign unto you; Ye shall find the babe wrapped in swaddling clothes, lying in a manger.
And suddenly there was with the angel a multitude of the heavenly host praising God, and saying,
Glory to God in the highest, and on earth peace, good will toward men.
And it came to pass, as the angels were gone away from them into heaven, the shepherds said one to another, Let us now go even unto Bethlehem, and see this thing which is come to pass, which the Lord hath made known unto us.
And they came with haste, and found Mary, and Joseph, and the babe lying in a manger.
And when they had seen it, they made known abroad the saying which was told them concerning this child.
And all they that heard it wondered at those things which were told them by the shepherds.
But Mary kept all these things, and pondered them in her heart."
As I read these verses, I am struck many times, particularly by Mary. She was given the opportunity by the Most High God to experience not only the virgin birth, but also the life of Jesus more intimately than anyone. Many of her experiences are shared in the Scriptures, but naturally, there are so, so many more that are not. She knew certain things that were going to happen, but she still had to ponder so many things about her Son. How would His life play out? Can you imagine the nights that she had lying in bed, wondering what would become of her first born Child?
If you want to get mommas to talk, just get them on the subject of their children! They will talk and talk and talk. Why? It is without a doubt one of their favorite subjects. From the birth process to how you chose to raise them, to how they ultimately turn out is a fascinating journey. There are a lot of ups and downs in that journey, but mommas love their kids. Even if you have experienced rejection in your family, through divorce or something else, there is something deep within a parent making them love their kids—whether or not they show it. God specifically designed that connection between parent and child, and it will always be there.
One thing that is great about moms, and hopefully dads as well, is that they ponder so much in their hearts. They keep all of those memories, good and bad, tucked away in their hearts and conscience. That is how moms are. They adore their kids.
Recently, during a visit with my Mom and Dad, I was sitting up in my Mom's room while she rode her stationary bike. Her computer was just behind me, and on her screensaver, she has a bunch of pictures that my brother scanned for her. As we sat there, she said, 'Look at that picture.'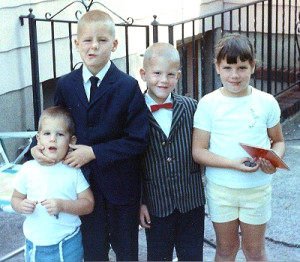 Well, it was a picture of all four of her kids, some dressed up and some not. But that really wasn't what it was about. The next thing you know, she was telling me the whole story of why we were dressed up, where we were going, etc. It was so much more than just a picture.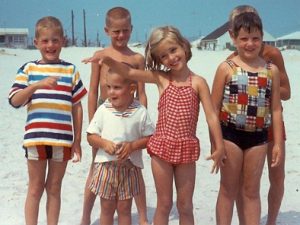 Yes, I am thinking the same thing you are: How did my mom put me on a public beach in that outfit! You know I don't dress like that! Even I know vertical stripes and horizontal stripes don't go together! I am assuming that she dressed me like this so she couldn't lose me anywhere on that beach!! As we began to talk about the picture, my mom even knew the type of material my shirt was made of! I was flabbergasted.
Can you imagine the pondering that Mary did about Jesus? Can you imagine the things she treasured in her heart about her eldest Son? From conceiving as a virgin, to what the shepherds said, to Jesus speaking to the teachers in the temple, to the persecution and the crucifixion of her Son. Can you imagine all that Mary had to ponder in her heart about her Son, Jesus?
But when I talk with my Mom, we don't talk about how hard it was to pay bills, why I was so much easier to raise than my brothers (okay, a little Christmas humor there!!), etc. We talk about things that really matter. We ponder important things in our hearts.
As we celebrate the birth of the Son of God, ponder in your heart this season the favorite aspects or characteristics that you love about Jesus. It might be the feeding of the 5000, or the little children that wanted to come talk to Him, or when He answered the Pharisees' questions, or His death, burial and resurrection. Ponder upon those thoughts this season. Read and study those passages.
And never forget, that God didn't put your present under a tree. He put it on a tree!
1 Peter 2:21-24 says,
"For even hereunto were ye called: because Christ also suffered for us, leaving us an example, that ye should follow his steps:
Who did no sin, neither was guile found in his mouth:
Who, when he was reviled, reviled not again; when he suffered, he threatened not; but committed himself to him that judgeth righteously:
Who his own self bare our sins in his own body on the tree, that we, being dead to sins, should live unto righteousness: by whose stripes ye were healed."
Until the nets are full,