Subscribe
Contact Form Shortcode Error: Form 2 does not exist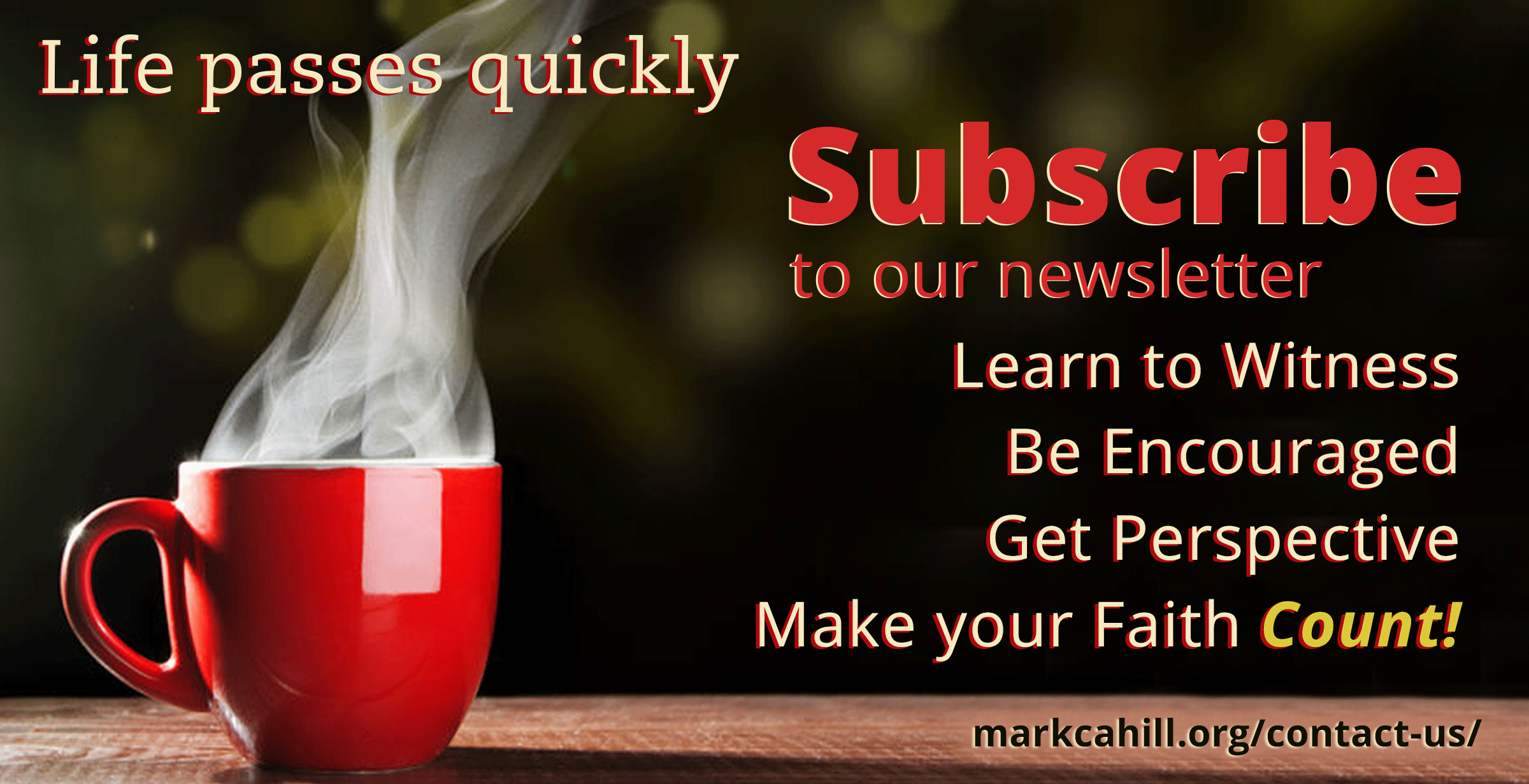 Want to receive Mark's weekly e-Newsletters that are packed with real-life witnessing stories, witnessing tips, current events as they relate to the Bible, and verses to be ready to give an answer for your faith? Then sign up for Mark's weekly e-Newsletter.
Mark's short and to the point approach in these newsletters will keep you excited about evangelism and spur you on to reach the lost and live for Christ! Don't be surprised when your Christian life catapults into the Christian life you've always dreamed of.
Please enter your name and email, and you will receive a notice in your inbox to confirm your subscription!
---
Subscribe to Mark's monthly e-Newsletter!
Thank you for your interest in Mark Cahill's e-Newsletter!