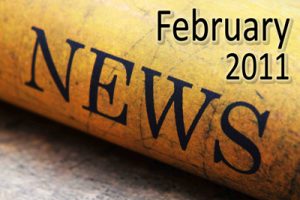 Good, But Not Great
As you know, I really enjoy talking with people. I didn't use to be that way, so I am very thankful that God has given me an interest in people. Remember when you read your Bible what it says in the book of Genesis 1:26:
"And God said, Let us make man in our image, after our likeness: and let them have dominion over the fish of the sea, and over the fowl of the air, and over the cattle, and over all the earth, and over every creeping thing that creepeth upon the earth."
Only mankind—and nothing else—is made in the image of God. That right there makes people the most interesting and special creation that God has put on planet earth! It is so much fun to talk with folks and see where they are coming from; how they got to this certain point in life; the things they can say to you that can help you in life, etc.
Well I was in one of those conversations with someone when I was speaking over in Hawaii last year. As we were chatting, it was obvious he was a very good athlete. One of those tri-athletes! Someone who is a much better athlete than let?s say a basketball player!!
He let me know that he trained for two hours each day before he started the rest of his day. Of course, that sounds to me like the day has already started!! He would do his training, and then get on with his job. Sounds like a good, hard working, dedicated man who wants to accomplish things in life.
He then told me that when he told his pastor about this, his pastor's response was, "Good, but not great." As they delved a little more into the conversation, the 'what ifs' began to pop up. What if you read your Bible for two hours each morning? What if you prayed for two hours each morning? That statement from his pastor really got me thinking.
We do need to take care of our bodies. It was one thing I talk about with men when I speak at men's conferences. Here God gives us a temple to house the Holy Spirit, and we don't eat right, exercise right, sleep right, etc. And then we begin to wonder why we are so sick. We sometimes want to put the blame somewhere else instead of the person that we see in the mirror.
1 Timothy 4:8 says,
"For bodily exercise profiteth little: but godliness is profitable unto all things, having promise of the life that now is, and of that which is to come."
Bodily exercise does so much for our total well-being. I love studying health and have learned a lot about it through the years. One study I've seen shows that by exercising regularly, you reduce your chances of getting a cold by 50%. Regular exercise can also slow down the aging process. Studies are also showing that exercise can cure insomnia, increase energy levels, lower pain, relieve pain and reduce the risk of heart disease and cancer. Wow! What a list!
Now all of this is good, but is it great? You see that godliness is profitable for all things!
1 Corinthians 9:24,25
"Know ye not that they which run in a race run all, but one receiveth the prize? So run, that ye may obtain.
And every man that striveth for the mastery is temperate in all things. Now they do it to obtain a corruptible crown; but we an incorruptible."
Sports are such a big part to our culture here in America. For many people, it seems like their lives revolve around it. I was reading about people who are winning medals and awards for being the best in their age group in certain sporting events as they get older. So many folks are striving for a crown that will rot in the dust bins of history, but are we striving for that eternal crown that only Jesus can reward us with?
Hebrews 12:1 likens life to a race:
"Wherefore seeing we also are compassed about with so great a cloud of witnesses, let us lay aside every weight, and the sin which doth so easily beset us, and let us run with patience the race that is set before us,"
We are all actually in a race towards death. We are actually hurtling towards death. And after I take my last breath on this earth, only what matters on the other side will be important. We can't let any sin or anything cut in on us as we are heading towards the throne of God.
So what is truly great compared to what is good? There is only place to find those answers: Your Bible.
2 Timothy 2:15 says,
"Study to shew thyself approved unto God, a workman that needeth not to be ashamed, rightly dividing the word of truth."
I do hope that many of you are continuing on with reading your Bible front to back this year. I am doing it again. As you study your Bibles, not just read it, truths are going to pop out to you left and right. The question is: What are you going to do with those truths?
I am not going to give you an exhaustive list of what is good compared to what is great. What I want you to do is examine yourself. Hold your life up to the light of God's Word. How will it look before the throne of God? I have people tell me all the time that they plan on hearing "well done my good and faithful servant" when they die, but are they really living a life that gives them cause to hear that in front of Jesus?
2 Timothy 4:7 says,
"I have fought a good fight, I have finished my course, I have kept the faith:"
To everyone reading this newsletter, the challenge is to finish well! To finish your life to your last breath for the Lord! To be like Jesus sharing His faith all the way to the end! You don't know how many thieves on crosses will be next to you as you enter eternity. And make sure when you stand in front of God, that He won't say to you, "Good, but not great."
Until the nets are full,