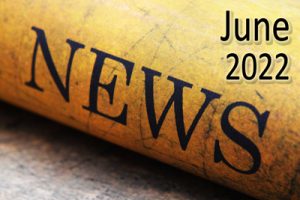 God's Design for Society
I was doing some thinking the other day. Are you like me? Does thinking things through seem to get you in trouble?! We had Mother's Day recently, so ladies have been on our minds. And biblical ladies should always be on our minds!
Duking It Out
A friend of the ministry sent me a link to an article about Katie Taylor. I noticed that she had "Psalm 18" written across the back of her shorts. You might be wondering, "Who is Katie Taylor?" She is a world-champion woman boxer. She and another lady just had the biggest fight in the history of women's boxing at Madison Square Garden. They were the headliners for the sold-out event. It was aired through pay-per-view and raked in millions of dollars.
But, of course, this got me thinking. Is this really what ladies should be doing, especially ladies of the Lord? Should they be spending their lives beating the crud out of each other? You can watch clips of the fight on the Internet, if you so desire. How about UFC fights? How about watching ladies bloody each other up during three rounds in the ring?
Do you remember in high school when people got into fights? Yes, the boys would throw some fisticuffs at times, but did you ever see girls get in a fight? From a guy's perspective, that was just so out of bounds. We never wanted to see two ladies duking it out or pulling out each other's hair.
Sadly, there is now a cottage industry of women getting into fights with each other. You can watch them slugging it out on TikTok and other places online.
All In a Day's Work
I can already hear some of the responses I will get: "Why can't women do what men do?" The reason we say things like this is because feminism has infiltrated the church nearly as much as it has infiltrated worldly institutions.
Do you know which jobs incur the most injuries and deaths? Take a look at the following list of the top ten most dangerous:
Logging Workers

Aircraft Pilots & Flight Engineers

Derrick Operators in Oil, Gas, & Mining

Roofers

Garbage Collectors

Ironworkers

Delivery Drivers

Farmers

Firefighting Supervisors

Power Linemen
https://www.morrisdewett.com/personal-injury-blog/2021/november/top-10-most-dangerous-jobs/
Do you notice a common denominator amongst these jobs?
You probably know what comes next: QEQE: Question Everything and Question Everybody.
Getting Back to Basics
So let's go to the place where we should always go and to the ONLY place we can go to find the answers we need.
1 Timothy 5:14
I will therefore that the younger women marry, bear children, guide the house, give none occasion to the adversary to speak reproachfully.
Is there anything wrong with being a keeper of the home? To have children and guide them correctly? Have you regarded motherhood as one of the greatest privileges God has ever given?! How about having the joy of the Lord as you raise some warriors for Jesus Christ! Sadly, our idol-saturated and depraved world looks down on stay-at-home moms. When you talk with moms, motherhood is one of the real joys of their life.
Titus 2:3-5
The aged women likewise, that they be in behaviour as becometh holiness, not false accusers, not given to much wine, teachers of good things;
That they may teach the young women to be sober, to love their husbands, to love their children,
To be discreet, chaste, keepers at home, good, obedient to their own husbands, that the word of God be not blasphemed.
Goodness, do you see how God puts ladies and mothers on a pedestal?! He uses them in mighty, mighty ways.
1 Timothy 5:8
But if any provide not for his own, and specially for those of his own house, he hath denied the faith, and is worse than an infidel.
Men are supposed to be providers for their wife and children. Do you know what an infidel is? Trust me; you don't want to be an infidel.
Proverbs 31:10-16
Who can find a virtuous woman? for her price is far above rubies.
The heart of her husband doth safely trust in her, so that he shall have no need of spoil.
She will do him good and not evil all the days of her life.
She seeketh wool, and flax, and worketh willingly with her hands.
She is like the merchants' ships; she bringeth her food from afar.
She riseth also while it is yet night, and giveth meat to her household, and a portion to her maidens.
She considereth a field, and buyeth it: with the fruit of her hands she planteth a vineyard.
Proverbs 31:24
She maketh fine linen, and selleth it; and delivereth girdles unto the merchant.
This Proverbs 31 woman sounds amazing! She loves her family and is a helpmeet to her husband. She is one hardworking woman who also made items to sell.
Working on the Side
So, can a stay-at-home mom have a side business, so to speak? Sure seems like she can. Many mothers do just that. But what can't happen is letting a side business take over the main business of maintaining a great, godly home.
I have known a few homeschooling families who run a business together with their children. Some ship the products they sell on eBay. The whole family gets involved, and it ends up being a joyous time. It gives kids the chance to put what they learn into practice and to use Christian morals and ethics in a business setting. The family grows closer together, and the kids learn some great life skills that will serve them well in the days to come.
My dad grew up on a farm in Nebraska. Trust me. Every hand in the family is needed on a farm.
Two ladies, who donate to the ministry, have each run a business with their husbands. For one of them, her husband recently went to Heaven. They each run a Christ-honoring business that reaches lost souls. Each of them uses the profits from their business to do kingdom work. Also, their kids are grown and out of the home.
God's Role Models
Women have the great privilege of investing into their families things of eternal value. They get to foster peace in their homes, speak truth freely to their families, avoid the stress of the workplace, and be a constant encourager to those they love most. These investments will pay big dividends later. But the world frames homemaking as a prison, which presses women into a mold that will rob them of everything later.
Proverbs 31:27,28
She looketh well to the ways of her household, and eateth not the bread of idleness.
Her children arise up, and call her blessed; her husband also, and he praiseth her.
Wait. The world looks down on women like this? We need to be looking up to ladies like this! They are the role models that younger women need. Do young women need role models who beat up other women in the ring or do they need role models who are great keepers of the home and great raisers of children?
I saw this interesting statement that was made in an article:
The ambition of millennial women has long been lauded, from their girl-power childhoods to their PhDs. Women are now the backbone of the workforce: In 2018, 74 men earned bachelor degrees for every 100 women. Some 64% of women are now bread-winners or equal earners in their households. And no wonder: They've grown up being told that women are able to do and be anything.
Until they become mothers.
At that point, many of their partners apparently expect them to turn into June Cleaver on Leave it to Beaver.
https://nypost.com/2022/05/07/millennial-men-want-1950s-housewives-after-they-have-kids/
The article also talks about how women, many times, have a second shift during the day. They go to work and then come home and do the domestic chores. Seems like a lot of the fellas aren't helping out in these situations. But the problem is easily solved: Work one shift a day—either a job in the working world or taking care of the family. The choice is theirs to make, so it would seem, or is it?
Dismantling God's Design
In 1913, the Federal Reserve Act came into play. Federal Income Tax also came about in 1913 with the ratification of the 16th Amendment. Do you know how the government was funded before then?
How have these initially "small" taxes impacted the American family as those taxes became larger over time? What happened was it helped lead to the destruction of the nuclear family. In some cases, one income was not enough. Two incomes were needed to survive. And then, the mother was out of the house and someone else was raising and educating their children. Was their goal to break up the family? We can't really be sure, but the Hater of all of God's families has always been lurking somewhere in the background. Satan hates children and especially hates godly children. Anything he can do to mess them and their families up is just fine in his eyes.
Someone sent me a link to a semi-famous podcaster. People were submitting questions and some asked how the homeschooling of her children was going. She stated that she did not homeschool them. She said they went to a public high school and that one child is about to graduate. Someone asked about her kids getting taught the ways of the world, and she answered, "They know better." Well, I hope they do. Being indoctrinated eight hours a day, five days a week will not do anything to help them turn into men of God. Isn't there another option this family could try?
Battering the Temple of God
When it comes to boxing, think of all the physical injuries that ladies can suffer. Can concussions really be good for them in the long run? Do women really want their bodies all beat up before they get a chance to hold and play with their kids?
Well, what about concussions when it comes to men's sports? Is a concussion injury from football really worth the long-term damage it causes to the brain, especially when that person needs to be able to read their Bible, memorize truth, and proclaim the gospel as their life continues?
A friend of the ministry, Cole, did a video series on concussions and football. He packed a lot of information into it. It will make you think about which is the right road for us and our kids to head down. QEQE.

https://www.real-ology.com/video-teaching
I firmly believe the lessons learned through sports are tremendous for the growth of young men. They learn to be competitive, how to win and lose, and how to be a star or sit on the bench. But aren't there better options than certain high-impact sports, which can literally destroy the temple of God?
What Are You Taking In?
Hey, fellas, are you paying to watch events like this boxing match? You were all over the stands at Madison Square Garden. "Anything a man can do, a woman can do better!" Ever heard that one before?
And by the way, what gets the loudest cheers and biggest crowd-reaction at a boxing match or a UFC fight? That is correct. When someone gets the slobber knocked out of them, and they fall to the canvas. And we should be cheering this on?
Well, you know it must be a good newsletter if I have offended everybody! These are just some ideas and things for you to think about and consider. If you decide to respond to this newsletter, make sure you use Scripture to back up your points.
Remember to always do things God's way. Always. It will always work out for the best, either here or on the other side. You can trust that He always has our best interests at heart.
Until the Nets are Full,