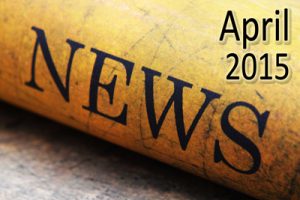 "Stickman"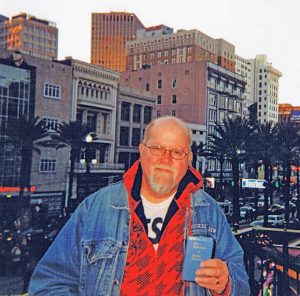 There are certain times in life when you meet someone, and you know your life is not going to be the same. Sadly, there are not enough people like that in this world. Everyone is unique and different. There is something special about every soul walking through the streets of planet earth. We are either too busy to talk with them, or they keep things locked up and hidden away and don't let anyone see who they are. Or, we do the same and don't open up to others. But everyone should be impacting everyone in some way or another.
My friend Zach was that way. Now the funny thing is, I can't remember where I first met Zach! I must be getting a little old over here! But wait, I do know where it was. It wasn't at church. It wasn't at his house. It wasn't at a coffee shop. It was on the streets. It was out and about doing the Lord's work of reaching the lost. Now how can I know that even when I don't remember when I met him? Easy. That is where you always found Zach. He was on the streets all the time at sporting events, concerts, festivals, parades, arts and craft events, grand openings, New Year's Eve celebrations, Mardi Gras, Spring Break, okay my fingers are getting tired here, so I am going to stop writing all of the places Zach has been witnessing! He was always out there. Day in and day out. He would be at Philips Arena, Woodruff Park, the Cobb County Courthouse, Centennial Olympic Park, etc. It didn't matter to him. If there were lost people out and about at some event in Atlanta, Zach was either there or trying to get there.
 
 I don't say this lightly. I don't say this trying to butter someone up. I say this truthfully. Zach Baxter was the most faithful man of God reaching lost people in Atlanta, GA, bar none! What a guy! He was just a tremendous, faithful soul winner. He just loved planting seeds with the lost. Loved it! Whether it was handing out tracts, talking one on one, or open-air preaching, Zach just loved the lost.
Acts 18:24:
"And a certain Jew named Apollos, born at Alexandria, an eloquent man, and mighty in the scriptures, came to Ephesus."
Zach loved the Word of God. He always said, "Read and heed." He wanted people to know their Bibles and live by what they were reading.
Now interestingly, the lost really liked him as well. Now don't get me wrong: A lot of lost people don't like you at concerts when they want to sin, and you want them to get saved. But Zach just had a way about him. People would chat with him. They would stop and talk with him. I always thought that he had this grandfatherly way about him that just intrigued people. He spoke truth to people, but he did it in love. That is truly one of the best marks of a great soul winner.
1 John 2:15-17:
"Love not the world, neither the things that are in the world. If any man love the world, the love of the Father is not in him. For all that is in the world, the lust of the flesh, and the lust of the eyes, and the pride of life, is not of the Father, but is of the world. And the world passeth away, and the lust thereof: but he that doeth the will of God abideth for ever."
That was Zach! He did not love the things of the world. He could care less about them. He was out daily in that world trying to reach those people, and he wasn't out there trying to be like that lost world. Zach's needs were things like a warmer coat to wear when he was out witnessing in the winter! He would need some extra money to take his wife on a bus trip to see their daughter down in Jacksonville. That was Zach. He didn't care about the things of the world. He knew he was just passing through to the other side.
Well Zach's journey is done! He did pass on over to the other side a few weeks ago. Zach fell and hit his head. He never recovered from it. All of fifty-eight years old. Of course, he was at a restaurant waiting for a friend to pick him up, because they were going witnessing that night! That is the Zach Baxter that I know and love!
Psalm 116:15:
"Precious in the sight of the Lord is the death of his saints."
It was a great day for the Lord when Zach took his last breath, and it was a great, great, great day for Zach when he took his last breath and moved into the presence of the Lord!!
I don't use the word 'irreplaceable' to describe people. People are replaceable when it comes to kingdom work. Read Hebrews 11. All of those people are gone, and Christianity is still moving right along. When I die, Christianity will keep moving right along, as well.
But I really mean this: It would take ten to fifteen people to replace what Zach was doing for the kingdom. He was just that zealous of a soul winner. Literally, one of a kind.
Matthew 9:37, 38:
"Then saith he unto his disciples, The harvest truly is plenteous, but the labourers are few; Pray ye therefore the Lord of the harvest, that he will send forth labourers into his harvest."
Please pray for us here in Atlanta. We need more laborers in the harvest field. It is going to take a lot of folks to replace Zach. We need them now. Please pray for more laborers in your town, as well.
One great thing about Zach was that he was a big, big encourager. He would always encourage you to be out on the streets sharing your faith. He just had a gentle way of nudging you to pick up the pace. I will always love that about him.
Zach had a wonderful sense of humor. I mean just wonderful! Could make you laugh at the drop of a hat. He used to always call me 'Shorty' or 'Stretch' when we would meet out on the streets. I have always been one to play with people's names, so I would call him Zachary, Zacharias, Z-Man, Zach Attack, and probably a few others!
But one night, he was walking towards me on the streets, and I looked at him and said, 'Stickman!' Well let's just say that it stuck! As you can see from the picture, in his latter years, he started carrying this stick. Momma always told me to be nice to people with sticks! You just never know when they might want to use it on you! So Stickman became his name the last year or two of his life. There was nothing like when Stickman would come walking up to you on the streets. You knew it was going to be a great night of witnessing
If you still have the book Paradise that I wrote in your possession, pick it up and turn to page 183. Look at it from 183-185 and pages 208 and 209. Yes, the Zach in my book is Stickman himself! I loved Zach and his zeal so much, I wanted to put him in one of the books. Funny thing is that he loved being in the book! He would tell people about being in there. I just wanted to honor his faithfulness in one way I knew how.
Please pray for his wife Vickie and his two daughters. They have great faith in the Lord. So neat to see their strength in God, even as they miss their husband and dad so much.
Every now and then, I get to hit the trifecta. On my birthday, I always do two things: get a good meal (which means I don't cook it!), and I witness to at least one person. But every now and then, I get to hit the trifecta on my birthday; I get a good meal, witness to at least one person, and get to preach! That happened last year, as my birthday was on a Sunday. So looking at 2015, I saw my birthday was on a Monday, so the chances were slimmer that I would hit the trifecta. So as the day got closer, I realized I would only get to do two of the three. When Vickie was told that Zach wasn't going to make it, she told me that Zach wanted me to speak at his memorial service. I was so humbled by that. That really meant a lot to me and always will. Well you guessed it: His memorial service was on my birthday! So I had a nice meal at a Mediterranean restaurant. As you already know, lots of lost people there to talk to! I also talked with the guy standing on the street corner holding the sign up for some business. Oh, he just visited a church the day before! Then I got to witness to a few people at a gas station, and the night was topped off by God allowing me to speak at Zach's memorial service and say some nice things about him and to glorify God, as well!
Proverbs 11:30:
"The fruit of the righteous is a tree of life; and he that winneth souls is wise."
Trust me when I say Zach was loaded with wisdom!
Rest in the Prince of Peace, Stickman! A life well lived for the Lord. Thanks for making Jesus look so good while you were down here. Tell Jesus hello and thank you from me, and I will see you real soon!
Until the nets are full,