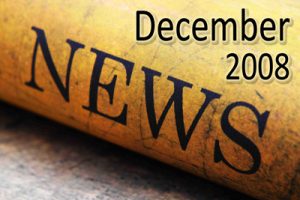 Public Manger, Public Cross and Resurrection, Public Faith
Recently, while I was traveling through the Atlanta airport, I was heading up a long escalator, so I struck up a conversation with the man in front of me. As we were talking, he mentioned that he was from Salt Lake City. He went to college in Utah and lived in Salt Lake City. So, I ended up asking him if he was a Mormon. Now I know everyone from SLC is not a Mormon, but that is the big dog in the hunt in that state. He said no. So, I asked him what he thought happened after he died. His whole countenance changed. He said he thought that was a personal question, and he didn't want to talk about it. He then bolted away from me towards his gate in the airport.
So let's think about that for a second. Why would a question like, "what do you think happens after you die," be considered a personal question? Here are questions most of us have heard at some point in our lives: Where are you from? Where were you born? Where did you go to college? What did you study? How were your grades? What hobbies do you have? Where do you work? Are you married? Do you have a family? Do you go to church anywhere? Etc. So here is my real question. What is the common denominator to all of those questions? They are all personal questions. All questions are personal. The real issue is whether or not someone wants to answer the question you asked. As for this gentleman, he just didn't want to talk about it, which was his choice.
We have this feeling that we can keep our religious faith or belief to ourselves. It is personal just between me and God. But, I am here to tell you, it is not.
Luke 2:7-12 states:
"And she brought forth her firstborn son, and wrapped him in swaddling clothes, and laid him in a manger; because there was no room for them in the inn. And there were in the same country shepherds abiding in the field, keeping watch over their flock by night. And, lo, the angel of the Lord came upon them, and the glory of the Lord shone round about them: and they were sore afraid. And the angel said unto them, Fear not: for, behold, I bring you good tidings of great joy, which shall be to all people. For unto you is born this day in the city of David a Saviour, which is Christ the Lord. And this shall be a sign unto you; Ye shall find the babe wrapped in swaddling clothes, lying in a manger."
Jesus was born publicly in a manger. Angels publicly announced His birth in the sky to shepherds in the field. It was a public event in the skies when a star shined so brightly that the wise men followed it to find Jesus. The birth of Jesus Christ was very public.
Mark 15:30-34 states:
"Save thyself, and come down from the cross. Likewise also the chief priests mocking said among themselves with the scribes, He saved others; himself he cannot save. Let Christ the King of Israel descend now from the cross, that we may see and believe. And they that were crucified with him reviled him. And when the sixth hour was come, there was darkness over the whole land until the ninth hour. And at the ninth hour Jesus cried with a loud voice, saying, Eloi, Eloi, lama sabachthani? which is, being interpreted, My God, my God, why hast thou forsaken me?"
Jesus carried His cross publicly. He was nailed to His cross publicly. He spoke publicly from that cross. He was in pain publicly on that cross. He took His last breath publicly. The death of Jesus Christ was very public.
1 Corinthians 15:3-6 says:
"For I delivered unto you first of all that which I also received, how that Christ died for our sins according to the scriptures; And that he was buried, and that he rose again the third day according to the scriptures: And that he was seen of Cephas, then of the twelve: After that, he was seen of above five hundred brethren at once; of whom the greater part remain unto this present, but some are fallen asleep."
Jesus rose from the dead not in private, but in public. He appeared to Peter publicly. He appeared to the disciples publicly. He appeared to over five hundred brethren at once publicly. The resurrection of Jesus Christ was very public.
Mark 16:15 states,
"And he said unto them, Go ye into all the world, and preach the gospel to every creature."
The world is a public place. Jesus taught the things of God publicly. The disciples shared their faith publicly. Paul at Mars Hill was sharing his faith publicly. The sharing of Jesus Christ to the lost was very public.
Jesus' birth, death, and resurrection were all public. The disciples who followed Him shared their faith publicly to all the people that they could. We here at the end of 2008 should be doing the same. The Christmas season and the coming New Year are as good of times as any to be about the Lord's business of reaching the lost. I remind people all the time that they have no biblical right to keep Jesus Christ to themselves. Thanks for not letting your faith be so personal that you will not be public about reaching a lost and dying world for the Lord Jesus Christ.
Until the nets are full,