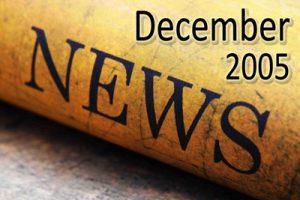 Peace
Isaiah 9:6
"For unto us a child is born, unto us a son is given: and the government shall be upon his shoulder: and his name shall be called Wonderful, Counsellor, The mighty God, The everlasting Father, The Prince of Peace."
What a beautiful time of the year that it is. We celebrate the birth of the Savior of the world. The birth of Jesus is the event that changed how we look at our calendars. He is the one person who has changed the most lives in the history of the world. Interestingly there are many names for Jesus in the Bible. King of Kings, Lord of Lords, I AM, Lamb of God, Christ, Creator, Great High Priest, Holy One, Immanuel, Light of the world, Bread of Life, Word of God, Righteous One, etc. are just some of the names that are ascribed to Him. One that is also given to Jesus is the Prince of Peace, because He and He alone offers the only true peace—peace between God and man.
We live in a time right now where people want to talk about peace so much. Neale Donald Walsch, who is probably the best selling author in the New Age movement, came up with his five step peace plan a few years back. P-E-A-C-E is an acronym for his beliefs. And part of that is for us to enlarge our belief system to include other truths. This is the same Neal Donald Walsch that said in his book, The New Revelations: A Conversation with God, that "The era of the Single Savior is over." Rick Warren has followed that with his own global peace plan using the same acronym, but with different meanings. In the apparitions of Mary around the world, she refers to herself many times as the Queen of Peace. Isn't it interesting when looking at royalty that a Queen is higher in rank than a Prince?
Why so much talk about peace? Daniel 8:23-25 describes how the Antichrist is going to deceive the world. Verse 25 says,
"And through his policy also he shall cause craft to prosper in his hand; and he shall magnify himself in his heart, and by peace shall destroy many: he shall also stand up against the Prince of princes; but he shall be broken without hand."
He is going to use peace to destroy many. How will that happen? It will be a deception. It will mislead people. It will be a false peace.
1 Thessalonians 5:3,4 says,
"For when they shall say, Peace and safety; then sudden destruction cometh upon them, as travail upon a woman with child; and they shall not escape. But ye, brethren, are not in darkness, that that day should overtake you as a thief."
What God is promising will happen in the end of days is that a false peace will deceive people. Matthew 24, Luke 21, the book of Revelations, etc. tell us of a very tough time here on planet earth before the return of Jesus to this planet.
I was on a plane flight recently and had a wonderful conversation with a Jewish gentleman named Eric. He was living in NYC and working at a building two blocks away from the World Trade Center on September 11th. After that day, he told his wife that they needed to move the family. They moved to Ocean Springs, MS. That's right. Hurricane Katrina destroyed everything they had. His house and cars were completely gone when he was allowed to return home. Why would I want to give this guy a false peace that life will get better for him? It can always be worse for any of us. We had just a fantastic conversation about salvation. I took my Bible out and walked him through many verses. I told him about hell. Luke 16 shows us what happens when someone dies without Jesus as their Lord and Savior. There is no peace here or on the other side for the wicked. Eternal damnation is not peace.
In the beautiful days of Christmas, people will be hoping for peace on earth and for everything in life to go smoothly. In the days to come don't trust anyone, religious or not, who says there is peace coming on planet earth. It will be a false peace. The Prince of Peace is the only one who can deliver real peace—peace between God and man. And I am only talking about the Jesus of the Bible, not anyone else who proclaims to be Him. Peace on earth will never happen without the Prince of Peace being worshipped and in control. Make sure He holds that position in your life. Make sure you worship Him and give Him control in your life in the days to come. Internal peace provided by the Lord Jesus Christ is the only true and lasting peace that this world will realize in the coming days.
Until the nets are full,