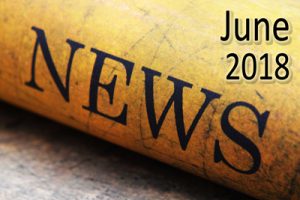 Lads Need Dads
More than 20 million children live in a home without the physical presence of a father. Millions more have dads who are physically present, but emotionally absent. If it were classified as a disease, fatherlessness would be an epidemic worthy of attention as a national emergency. The impact of fatherlessness can be seen in our homes, schools, hospitals, and prisons, as reflected in the clip [below] from the documentary film, Irreplaceable. In short, fatherlessness is associated with almost every societal ill facing our country's children.
http://www.fathers.com/statistics-and-research/the-extent-of-fatherlessness/
https://www.youtube.com/watch?time_continue=9&v=BeD90uQR9zA
Of students in grades 1 through 12, 39% (17.7 million) live in homes absent their biological fathers.
57.6% of black children, 31.2% of Hispanic children, and 20.7% of white children are living absent their biological fathers.
According to 72.2% of the U.S. population, fatherlessness is the most significant family or social problem facing America.
http://www.fathers.com/statistics-and-research/the-extent-of-fatherlessness/
One thing I like about aging is that life seems to be getting simpler. Things are easier to figure out. You have many more years of reading the Bible, sharing your faith, watching others, reading, and studying under your belt. You understand what works and what doesn't. You realize that chasing things like sports or dollar bills are just dead-end streets and a waste of time.
What is important at this time in our world and has been important in our world and will always be important in our world are dads. Period. Good strong fathers, especially biblical ones, are necessary for the success of a family and a society. When that building block is destroyed, the society will eventually be destroyed. So no matter what country you live in, how your bank account looks, or how your team does in the World Cup, if fathers keep underperforming or are non-existent, there is no telling what our world will look like in just a few years.
Proverbs 20:7
The just man walketh in his integrity: his children are blessed after him.
Ephesians 6:4
And, ye fathers, provoke not your children to wrath: but bring them up in the nurture and admonition of the Lord.
Proverbs 4:1
Hear, ye children, the instruction of a father, and attend to know understanding.
Psalm 78:5-8
For he established a testimony in Jacob, and appointed a law in Israel, which he commanded our fathers, that they should make them known to their children: That the generation to come might know them, eventhe children which should be born; who should arise and declare them to their children: That they might set their hope in God, and not forget the works of God, but keep his commandments:  And might not be as their fathers, a stubborn and rebellious generation; a generation that set not their heart aright, and whose spirit was not stedfast with God.
One thing you have to love about God is how simple He makes things at times! Now we as humans seem to love to complicate things, but that is not the case with the Lord.
Let's say two born again Christians decide to get married: one male and one female. They get married. They realize that God hates divorce. So they decide to stay together all of the days of their lives. Many of them have children. They realize the raising of these children now takes preeminence over any job, sport, or dollar bill that ever crosses their paths. They take the raising of their children seriously. They invest the truths of God in them, since they realize they are handing them the baton of faith. They are passing what was taught to them to the next set of kids coming after them. You see, family isn't just family for the here and now. They're generational! There are generations of people who came before you who helped to bring you to this point in life. And if you take seriously that you are impacting generations of your posterity to come, you may look at marriage, fatherhood, and motherhood a little bit differently.
Now, I didn't say that fatherhood was simple because parenting isn't simple, but the precepts God laid out for raising children are simple. It is our choice to either follow His plan or not.
As they say in the UK, Lads need Dads! Simple. Also, kids who were surveyed in the UK said that if they were in charge of the world, banning divorce would be at the top of their list!
https://www.christian.org.uk/features/kids-ban-divorce/?e250518
That survey is ten years old, but nothing seems to have changed in our culture since then. Kids want their parents. Simple. Both boys and girls need their fathers—not just want their fathers— they need their fathers. Simple.
And if we're tempted to think that only young children are affected by divorce and that they bounce back during their young adult years, studies say otherwise. The research shows that children of divorce are affected well into their 50s.
A report published by the International Longevity Centre UK found that the consequences of family breakdown do not wear off.
The research, in collaboration with Government-funded group Uncertain Futures, found that children who experience adversity such as divorce, illness or neglect are more likely to be unemployed in their 50s.
It also found that such children are three times more likely to be suffering long-term sickness in their mid-50s.
Decades later, the negative consequences still affect the lives of many children in a profound way.
https://www.christian.org.uk/news/children-divorce-still-suffering-decades-later/
So thank you to all of you biblical fathers out there. Thanks for all that you have invested in your children and for the example you have set for them. Keep on keeping on. You are impacting generations to come, until the Lord returns.
To any fathers out there who have not lived up to biblical standards, that is okay. Today is a new day. Repent and get back on track. Pick up the baton you have dropped and hand it properly to your children. That is what runners do in a relay race. They pick up the baton and keep on trucking. I don't care if you are a 20-year-old father or an 80-year-old father. Finish the race well. That is what all people, especially men and fathers, are called to do.
2 Timothy 4:7.8
I have fought a good fight, I have finished my course, I have kept the faith: Henceforth there is laid up for me a crown of righteousness, which the Lord, the righteous judge, shall give me at that day: and not to me only, but unto all them also that love his appearing.
Until the nets are full,