Tracts, Friends, and Gratefulness
Now, here is a great picture! There is a lot more going on in it than you might realize.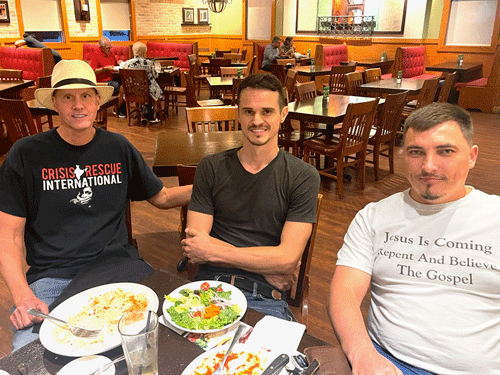 The person sitting next to me is Gelmut. He is from Ukraine. How did I come to know Gelmut? When I was speaking in Panama City Beach about fifteen years ago and was in a parking lot looking for a place to eat, I noticed two teenaged guys, kind of cutting through the cars. So, I went over to them, handed them some gospel tracts, and started chatting with them.
Well, Gelmut sure seemed to have a pretty strong faith for being only 18 years old. As we continued talking, he said he lived in the Atlanta area. Since that is where I reside, he asked for my contact information.
Lo and behold, he got a hold of me a month or so later. We have been friends for 15 years now. It's always fun to encourage folks to live boldly for Jesus Christ.
The other man at the table is Vasyl. Here is a picture of his sister: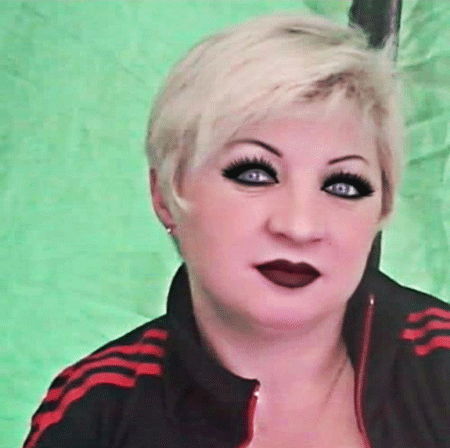 Vasyl is also from Ukraine! We have a decent number of folks from Russia and Ukraine who live here in Georgia. I have spoken at a couple of Russian churches, and they are always populated with both Russians and Ukrainians.
How did I meet Vasyl? Well, he was walking out of a restaurant that I was walking into, and I handed him a gospel tract. We started talking. He had a nice faith in Jesus. When I offered him a copy of One Thing You Can't Do in Heaven, he informed me that he had already read the book in Russian!! Wow. That was pretty neat. Then he said, "Can I eat lunch with you?" I like this guy; he had already eaten lunch once and wanted to eat again! We had a really nice time. I ended up speaking at his church and giving them some teachings about how to evangelize more effectively.
Oh. And here is another picture of his sister: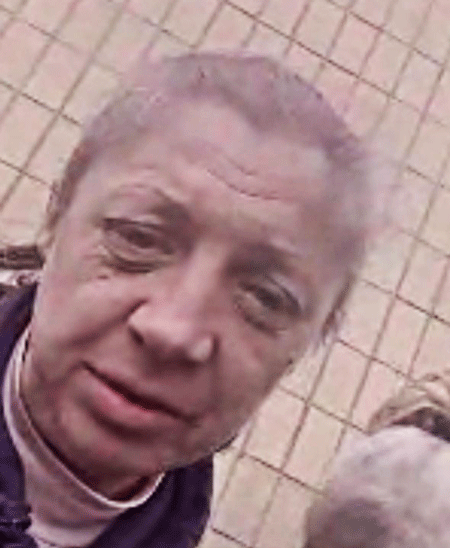 Yes, this is the same lady. The first picture was taken about six months before the war in Ukraine started. The second picture was taken 45 days after the war began. They have not been in contact since.
Do you know what stress can do to you? Do you know what being on the run can do to you? Do you know what seeing bombs drop on your country can do to you?
Think about these men and how often their minds must be taken back to their homeland and all that their people are going through. What must Vasyl be thinking as he drives around Atlanta? And here we were, the three of us, sharing the gospel comfortably in a restaurant while such death and devastation is ripping through war-torn Ukraine. Riches vs. rags. Safety vs. danger. Comfort vs. terror, fear, and displacement.
Let me ask you this: Are you grateful? Do you have a roof above your head? Food in the fridge? A car with gas in it? You are wealthier than most people on earth. But are you grateful? Are you thankful? That is the only way believers should live.
Ephesians 5:20
Giving thanks always for all things unto God and the Father in the name of our Lord Jesus Christ;
Psalm 116:17
I will offer to thee the sacrifice of thanksgiving, and will call upon the name of the Lord.
This is a picture of the two waitresses we had at the restaurant that evening. At one point, they both said they could be Jesus, I could be Jesus, or the two Ukrainians could be Jesus.
We need to do a lot more witnessing in the days to come. Some people today have the craziest ideas, and the Jesus they will meet on the other side won't be putting up with all of this foolishness.
Stay blessed. Stay bold. Stay passionate.
Until the Nets are Full,

P.S.  Keep giving tracts away to many, many folks. You just don't know who you might meet one day!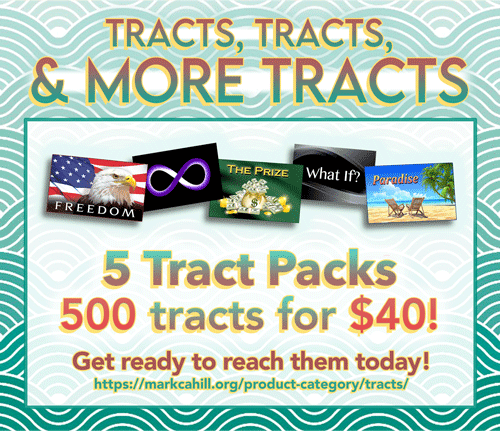 https://markcahill.org/product-category/tracts/
P.P.S. Here is the link to our Translations page where you will find our books and booklets in different languages. You can send this link to others or you can download the PDFs and send them to friends, acquaintances, missionaries, or churches who speak those languages.

https://markcahill.org/teachings/translation/