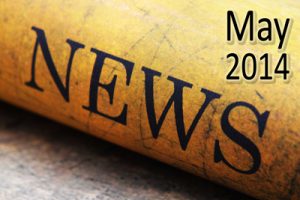 Compel Them To Come In
Luke 14:15-24
"And when one of them that sat at meat with him heard these things, he said unto him, Blessed is he that shall eat bread in the kingdom of God. Then said he unto him, A certain man made a great supper, and bade many: And sent his servant at supper time to say to them that were bidden, Come; for all things are now ready. And they all with one consent began to make excuse. The first said unto him, I have bought a piece of ground, and I must needs go and see it: I pray thee have me excused. And another said, I have bought five yoke of oxen, and I go to prove them: I pray thee have me excused. And another said, I have married a wife, and therefore I cannot come. So that servant came, and shewed his lord these things. Then the master of the house being angry said to his servant, Go out quickly into the streets and lanes of the city, and bring in hither the poor, and the maimed, and the halt, and the blind. And the servant said, Lord, it is done as thou hast commanded, and yet there is room. And the lord said unto the servant, Go out into the highways and hedges, and compel them to come in, that my house may be filled. For I say unto you, That none of those men which were bidden shall taste of my supper."
Summer is just a great time of the year! So many opportunities to do things with friends and family, or you can finally go on that vacation that you have been wanting to take. Or maybe it is just not doing school work for a couple of months!
But during those days, will you be busy with things, or better yet, people, who have the utmost eternal value?
I got this email from a momma the other day talking about her daughter:
"She told me she was a half hour late for class, and usually that's because she slept late, didn't finish studying for a test, or lost her ID and had to park in the distant city parking lot rather than the school's! : ) This time it was because she was witnessing to the security guard for a half hour! : )
Apparently, on Monday as she walked past him to go to class, she gave him a "One Second After You Die" booklet. Later, after her first class, she forgot something and had to run out to her car. As she was coming down the escalator to the first floor, she saw him at his desk reading the booklet. She ran out to her car, and came back in, and he was STILL reading it! He saw her and said, "Hey, this is really good! Thanks so much!" He asked a few questions, and she ran back to class.
Well, today when she walked in, he said, "Hey, I finished that booklet. It was REALLY interesting!!" They proceeded to talk for a half hour, and Rachel said that he said he thought he was a "Catholic Christian" who believes in reincarnation, and was pretty confused, but learned a lot from the booklet that made him think. Rachel said she had more stuff from you that got into it deeper if he wanted to study further, and he said he would love anything she had. She's going to give him the "Lies" booklet, and one of your books when she goes back on Monday."
You know, I am not sure what Rachel's grade point average is. And I am going to be honest with you here as a former teacher: I don't care. I truly don't. Oh, I can probably tell you if one of my former students made an A or B in my classroom, but as you get older, that really doesn't matter. Are they serving the Lord now? Are they a Biblical father or mother now? Or did they just make an 'A' in Mr. Cahill's class? And by the way, the security guard doesn't care about Rachel's GPA either!
I was also sent this email from another friend:
"Boyd, the P.T. that works for me, was at Orange Beach, AL with his wife and child and another family this week. They were on the beach, but they couldn't do any real swimming in the ocean, because there were red flags out that day, so, he was throwing a frisbee with his friend. They looked over and saw a man in his 70s being pulled out of the ocean by someone. They ran over to help, as did many others, and Boyd and his dentist friend performed CPR while others ran to get the lifeguard down the beach and the AED (Automatic Electronic Defibrillator), and others called 911. No one at the beach knew who he was. They noticed that he had a pacemaker, but, no one was there looking out for him; he was swimming alone in dangerous waters. The lifeguard ran up and put the AED on, and they continued to do team CPR with the lifeguard now helping. Shortly after, the paramedics arrived and took over the scene. The man was dead. Boyd said that what hit him as all of this was happening was how hard everyone was working on the man who was dying. Everyone there had great concern and were all working so hard to save this man's life. But, what we don't see is Christians working that hard to save people from an eternal death.
What also hit me is that just like in the case with this man, so often we Christians are not concerned for those who are on their way to hell…until it's too late. We just let people around us swim in the dangerous waters of sin and rebellion against the Lord Jesus, and we know the impending doom that is certain to come to them. After they are dead, and it is too late for them, we are hit with the reality and certainty of their eternal destruction, and we feel that same conviction that we are becoming increasingly numb to."
What an interesting point. Are we more concerned about someone's physical life than their spiritual life? When are we finally going to run toward someone and give them the truth?
So how does your summer look? Are you going to go out to the highways and byways and malls and concerts and festivals and parks and beaches and airports and compel them to come in? Sounds like a great way to spend your summer! Be bold!!
Until the nets are full,

P.S. We invite you to visit our new website, if you haven't done so already! You can check it out here at markcahill.org. We have also begun to offer some very attractive tracts that we are getting lots of good feedback about. Check those out at https://markcahill.org/product-category/tracts/ and https://markcahill.org/witnessing-helps/tracts/.