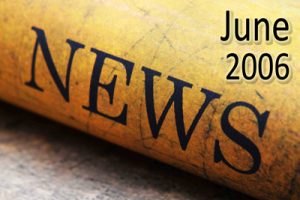 Prison
Matthew 25:34–36
"Then shall the King say unto them on his right hand, 'Come, ye blessed of my Father, inherit the kingdom prepared for you from the foundation of the world: For I was an hungred, and ye gave me meat: I was thirsty, and ye gave me drink: I was a stranger, and ye took me in: Naked, and ye clothed me: I was sick, and ye visited me: I was in prison, and ye came unto me.'"
As I read Matthew 25, I am always intrigued by the list of things we can do here that blesses the Father. Some of these are so basic and simple. We see hungry people; we get them something to eat. Thirsty people; we go get them some water. Now some of these are a little bit more difficult. When was the last time you took a stranger in to stay at your home? Now, I didn't say a friend, I said a stranger. My answer to that is zero. I have bought hotel rooms for strangers who were down on their luck, but as far as my home, I come up with great excuses like I live in a one bedroom apartment so there is no real room for them. But isn't there just a little bit of a difference between staying in someone's "home" versus staying in a hotel? Any of you people who travel know there is a huge difference.
How about the one about when someone was in prison that you went to them. How are you doing on that one? When is the last time that you visited someone in prison? Does your church do any local prison ministry work? There are men's prisons, women's prisons, juvenile detention centers, work camps, etc. I know of some youth groups that travel in the summers putting on presentations at prisons to bring the good news to those prisoners.
I do some work with a group called Champions For Life. It used to be called Bill Glass Prison Ministries. They are a prison ministry group that has been around for decades. They do events, called Weekend of Champions, all across the country. I went on another one of them recently in the Atlanta area. God allowed me to go to a county detention center one day and a federal prison work-camp the next. Typical God. You walk in there to bring a blessing to others and you walk out of the building with the blessing yourself.
I remember sitting at a table at the detention center talking with four guys. Each one told me how they had grown up with no father at home. If every guy out there knew the devastating impact growing up without a father has on the heart of a man, every male out there would take being a father much more seriously.
At the Atlanta Federal Prison, I got the chance to talk with an atheist, a Jewish man, a drug dealer, etc. And maybe the best conversation that I had the entire time was with a prison guard who was not saved.
You can go to www.billglasscfl.org to find out more about this great ministry. You can see all the different weekend events they do around the country, and even in other countries. Get some folks from your church signed up for one of the best weekends of your life.
A friend of mine, Reverend Alan Woody, runs a group called Mission Possible, Inc. He is responsible for getting Christian literature to prisons and prisoners around the world. He has literally gotten thousands, and I do mean thousands, of my books into the hands of prisoners worldwide.
We just got this testimony from a prisoner in a Maximum Security jail:
"I just finished reading both One Thing You Can't Do In Heaven, and One Heartbeat Away. "Wow"! Both of them have given me so much to think about, and have changed the way I feel about witnessing. Also they have started a fire storm within the church here. [All] the real believers are coming to me to get copies of these books, and I send them to the library. Even the guards are asking for copies of the books! Every day now while we are out in the yard all you hear is, "If you died tonight where would you spend eternity?". There has been such an influx of people stepping up and witnessing openly. My study group is using the books. I find myself praying more, talking about Jesus more, and enjoying life more! (Thirty years in a maximum security prison and enjoying life, Oh the power of the Gospel! That's my king!)"
Do you hear the joy and passion that this guy has as he writes? Thirty years in jail and more joy than most people on the outside. Can you picture inmates walking up to each other in the yard witnessing to each other? What a sight that would be to behold! And now, I just got this from the same guy:
"My new Bunkie is a Muslim, we just watched a program on the History Channel about the Bible. He made a comment about something that I had to correct, one thing led to another so I got in my foot locker and handed him my copy of One Thing You Can't Do In Heaven. He read it in two days and asked if I had any more, so I gave him One Heartbeat Away. While he was reading that, I went and got another set to give to him, and when I did he started to cry. Later that night, he came into the room with a prison form to change his religious preference to Christian. He is now reading Mark's two books again."
God has open hearts everywhere. Will we be about the business of reaching the reachable? Both of my books will be in Spanish soon. And Reverend Woody is very excited about wanting to get these books to fulfill all of the requests for Spanish materials for Hispanic prisoners. Reverend Woody can always use some monetary blessings to pay for all of the postage, so if you feel led by God, you can contact him at:
Mission Possible Inc
PO Box 836
Inverness, FL 34451-0836
One of the concepts of the modern church is that they want big churches so we can bring a lot of lost people in, so the pastor can hopefully lead them to Jesus. By the way, how many prisoners do you think that you could invite to your church this week, and how many do you think would show up? My guess is zero. They are prisoners! They are locked up. They can't just crawl over the razor wire to come to your church. This is one more time when the Bible is right, that we are supposed to go to them. It is our job to get out of our comfort zone and bring light to darkness. We must go where the lost people are, and not try to invite the lost people to where we are. Never forget that.
One of my friends puts it this way: we are all in prison with a big blue roof over our heads. Truthfully every person is a prisoner to their own lusts and sins.
Psalm 142:7 says,
"Bring my soul out of prison, that I may praise thy name: the righteous shall compass me about;  for thou shalt deal bountifully with me."
We all get out of prison by death one day, but where are we going?
In the days to come, I hope prison is in your future. Either you go there to reach the lost that need the truth so bad, or your life is lived in such a holy manner unto God that the world thinks you should be thrown in jail. Act just like Peter and Paul when you get there. Or just act like the man of God above, who is not wasting his time in that maximum security prison.
Until the nets are full,