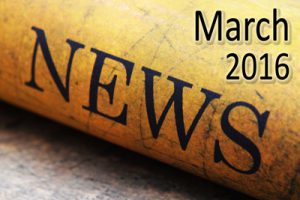 For What is Your Life?
Do you ever stop and think about the power of life and death? Recently, we had a lady write into the ministry who had some interesting observations about this. This is what she said:
"Before I had a family and became a 'Christian Hippie' living off the grid in Alaska, I was an RN. I have watched many people die, some in peace and some in agony fighting God until their last breath. I was telling my daughter today, that when it comes to life and death, nothing else really matters at that moment. I have had 8 children, all at home.
At the moment before a birth, nothing else matters. It does not matter how poor you are or how much food you have, the overdue bills, the lack of a nice vehicle, house, furniture, clothes, etc. It is life and death, and the only thing that matters is that life that you are trying to bring forth. Time stands still until it happens; it does, and the parents get to glimpse at just a little of the glory of God.
The same thing happens with death. It no longer matters how rich you were, how many people you have stepped on along the way to get there, the friends you have had, the nice house and car you own. It is death now, and there are no other thoughts. The ones that have called on Jesus rest sweetly and wait for the glory; no anxiety, no fear. The ones that refuse salvation (or worse yet, have not been told) fight every breath, struggling to not make a decision, even though they know it is at the doorstep. They put it off until the last breath comes and there are no more chances. Nothing else matters now."
This email really got me thinking. I love to think. I love challenging questions. I like statements that get my brain circuits whirring. This lady's insights did that for me. I am not a mother. Not really in my future plans either! But I can see what she is saying. Baby is coming! The child is about to pop out, and I bet nothing else really matters at that moment. She probably only wants good health for the child, good health for the mother, and glory for God! Kind of simple. Kind of profound.
I have heard people say, "What are you doing with your dash?" They mean, what are you doing with your time after you are born and before you die? I googled that to see what would pop up. This poem below was on one of the websites. Take a read: http://www.linda-ellis.com/the-dash-the-dash-poem-by-linda-ellis-.html
As I read the poem, something glaring popped out at me. Where was the information about Jesus? Where did it tell us to get saved during our dash? Where did it tell us to serve God and be soul winners during our time here? It didn't. And if we don't do these things, we are literally wasting our dash.
Time is, oh, such a precious commodity. A very precious commodity.
Psalm 39:4:
"Lord, make me to know mine end, and the measure of my days, what it is: that I may know how frail I am."
Psalm 102:11:
"My days are like a shadow that declineth; and I am withered like grass."
Psalm 89:47:
"Remember how short my time is: wherefore hast thou made all men in vain?"
1 Samuel 20:3:
"And David sware moreover, and said, Thy father certainly knoweth that I have found grace in thine eyes; and he saith, Let not Jonathan know this, lest he be grieved: but truly as the Lord liveth, and as thy soul liveth, there is but a step between me and death."
Psalm 78:39:
"For he remembered that they were but flesh; a wind that passeth away, and cometh not again."
James 4:14:
"Whereas ye know not what shall be on the morrow. For what is your life? It is even a vapour, that appeareth for a little time, and then vanisheth away."
A pastor, whose church I was just speaking at, wrote to me and said, "Yes, just hearing that about your friend who died, shows me that I need to talk to more than I do. Life is short. Just had a very faithful lady in our church that passed away suddenly of a massive heart attack. She was 54 and in good health. James 4:14 is a reality."
James 4:14 is reality and not a game. Do not forget that.
Not only is time a very precious commodity, but life is a precious commodity, too. What are you doing for the Lord with your time, talent, and treasure?
I went to my 35-year high school reunion the other day. Do any of you remember when you thought 35 years was old, let alone a 35-year high school reunion?! Ten percent of my class has already passed away. I couldn't believe some of the names and faces I was seeing on the memorial table of those who had died. They are still alive, though. They have just moved over to the other side. What are you doing to reach your friends and classmates for the Lord?
A friend just emailed and said, "Time is short & eternity is long!" So, so true.
People tell me that when they read my book Paradise, it really hits them that Josh does not realize how quickly his life is coming to an end. His hours and minutes are ticking away. He has no clue. He is about to meet the King. Will he be ready? Are you helping others to get ready for that day? Not much time left. Soon, and very soon, we are going to see the King! What a day that will be!
The lady who sent in the email above, explained how none of the worldly stuff matters at the moment of death. That point proved to be more than true when I was talking to a nurse the other day in the Atlanta airport. She told me that she had once walked into a hospital room and was standing next to a bed with a man lying in it. All of a sudden, he started screaming, "My feet are on fire! My feet are on fire! Heat is coming through the bed! Do something for me! Do something for me!" She told me he took his last breath and died. She then looked at me and said, "I know, without a shadow of a doubt, that man died and went to hell." Please hear me: this life is not a game. Meeting Jesus is serious business. Rejecting Jesus is the worse eternal decision you, or anyone you ever meet—friend or stranger—will ever make.
Life is kind of like: On your mark, get set, finish!! It goes that quickly. Your dash matters. Use that dash to glorify God, and be a grand soul winner all the days of your life!
Isaiah 55:6:
"Seek ye the Lord while he may be found, call ye upon him while he is near:"
Until the nets are full,

P.S. After last month's newsletter, we received some great feedback, including the following email:
"Your newsletter was awesome! My sister, just last year, was diagnosed with stage 4 appendix cancer. The protocol for this cancer is that they open you up and bathe your organs in chemo. She prayed and sought the Lord (we've heard many other testimonies of believers doing the same) for another way. Then, through a couple people, she heard about the "The Truth About Cancer" videos by Ty Bollinger. She radically changed her diet (though she already ate pretty healthy) and has daily juiced carrots, taken B-17 or Laetrile, and eats the majority of her diet plant based, no refined foods or sugar. She is now cancer free. Another poor gal her age with the same rare cancer went the chemo route. She tragically lost her battle. We are truly learning that it is better to trust in the Lord than to put confidence in man! Thank you for spreading the news. God is so good and merciful to put these things in our foods, especially in the corrupt days in which we live. God bless you for sharing. So many have been healed naturally of cancer, but so many more just don't know."
P.P.S. We got a lot of neat emails about people taking care of their temples, and plenty of other emails from people saying they didn't like me talking about what they eat! Thanks for the feedback. Thanks for trying to sway my opinions, but I will stick to what the Bible says. Also, for the folks that told me to stick to what I am supposed to speak about—evangelism and nothing else—this might come as a surprise to you, but I kind of go with what the whole Bible says on every topic and not just evangelism. And I sure hope I am not going to be changing any time soon!
P.P.P.S. And by the way, I will probably do a newsletter on music soon that will really offend you!!
P.P.P.P.S. College students getting the truth!!