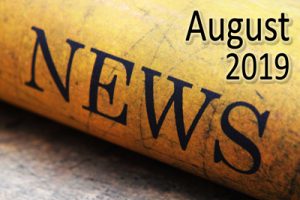 Is Our Toxicity Too Low?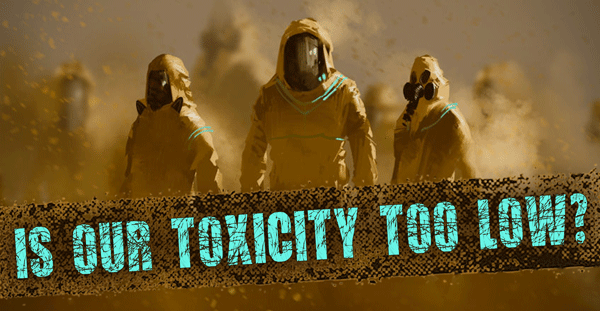 Hey, everyone. I want you to watch the video below. It is nice and short, but also very interesting. It is going to apply to the topic of this newsletter.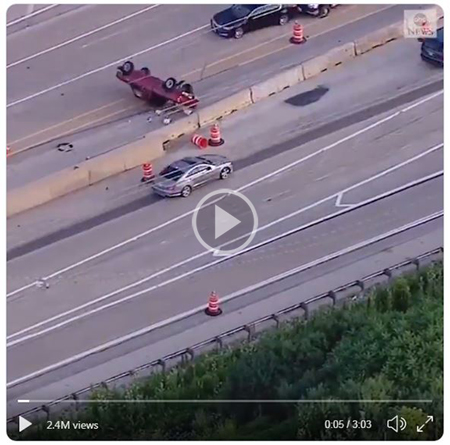 https://twitter.com/PoliticalShort/status/1153482170444537856
Flat tires can be much more dangerous than you can ever imagine.  And in the case of this man, Orlando Hernandez, his tire blowout put him at risk for being fatally injured, crushed, or hit by other motorists.
Here is another news report about the same incident where Orlando explains part of what happened: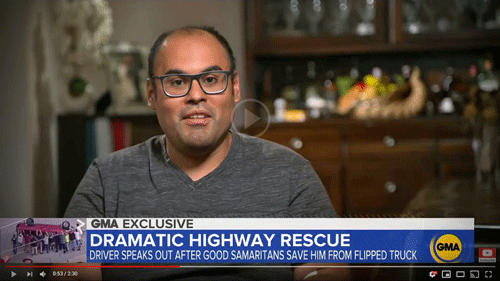 https://www.youtube.com/watch?v=c9xZE3g-XJI
Toxic Masculinity?
The video of this accident really got me thinking. One reason why is because of a term that is floating around in our culture today called toxic masculinity. You might be wondering what that phrase means, which is not surprising since it is a hard term to define.
"Except, if only anyone could actually agree on what toxic masculinity actually means. The phrase has been used as an adjective to describe all men, or simply as a reference to a certain type of man, or instead just a certain type of behaviour, which could mean violence or sexual assault, or it could mean a bit of manspreading on the bus, or even, according to a certain way of thinking, opening a door for a woman in an act of 'benevolent sexism.'"
https://thebookofman.com/mind/masculinity/what-is-toxic-masculinity/
What is really happening in our culture is there is a war on men. Society does not want men to be men. It is offended if men claim to be male or if they walk, talk, or breathe like males. Matter of fact, many colleges teach women to hate men. And if you think I am exaggerating, do some research into the Womyn's Studies offered at many colleges.
"Men's Projects—which typically probe participants to reflect on the ramifications of masculinity—are increasingly commonplace on college campuses, and Elliott suggests that 'many of [its] goals and methods can be adopted in k-12 schools.'
"Citing the now defunct University of Wisconsin Madison Men's Project, Elliott explains that such programs educate male students on 'intersectionality and the complexity of masculinity identities' while helping them 'challenge simplified definitions of masculinity.'
"As previously reported by Campus Reform, however, the UW project was disbanded after facing intense scrutiny. While it was still active, it vowed to help 'men-identified students' make masculinity a 'choice' and educate men on 'social justice allyship.'"
https://www.campusreform.org/?ID=10966
Erasing Gender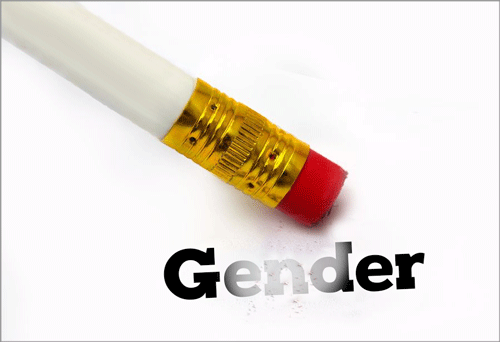 One of the main objectives in this agenda is pushing men toward becoming women and women toward becoming men. They want the genders to move fluidly between one another with interchangeable parts. They want to prove there is nothing different between the sexes. It's like they want to create an androgynous culture where there is no difference between males and females at all.
Add to this, males are disappearing from the population at an alarming rate:
"The result of all this is that we are not making men like we used to. In fact, as one writer said, we are not making them at all. Testosterone levels in American males have dropped an alarming 17% since 1987, and the average millennial male today has the grip strength of a 30-year-old woman. Some estimates are that only one in five American males now even has the biological capacity to father children."
https://onenewsnow.com/perspectives/bryan-fischer/2019/05/20/america-is-starting-to-run-out-of-americans
We need to get back to men being men and women being women. There is nothing wrong with that. It's the way we were created. But really, at the end of the day, this agenda is just one more attack against God and His Word.
Julaine Appling, president of the Wisconsin Family Council, is pushing back on male toxicity propaganda, which is even being promoted at the elementary school level:
"'One of [liberals'] main goals is to destroy God's image of maleness and femaleness in His highest order of creation, which is human beings – and so, I guess this kind of approach would be in keeping with that,' she tells OneNewsNow."
https://onenewsnow.com/education/2018/06/13/toxic-masculinity-on-trial-in-americas-dairyland
Men Take Action 
Did you see what happened when that truck flipped over? Men came from all over the highway to do something about the situation. They were coming up with ideas for how to get that man out of his vehicle. Oh, by the way, did they know it was a man who was trapped in that pickup when they ran over? Of course not. Men don't care which gender is in need. It also didn't matter what the race, age, or color was of the person in that truck. They were going to help. That is what men are supposed to do. Men are hard-wired to protect. Men have the brute strength to carry people out of burning buildings. Men have the grit to do electrical and steel work high up in the sky. Men will put their lives on the line to protect people out of a sense of duty. Men consider it their job to protect and shield their families from imminent danger. Men are a different breed. Men know they are protectors. Why? Our Creator made us different.
Notice toward the end of the video that a guy is sitting on the concrete barrier. What was he picking up? His circular saw! He was ready to cut that truck wide open to get the driver out. I kept wondering where he was going to plug that thing in, but as I did some research, I learned they make those saws cordless now. What a great invention! But that man was going to do something. He was not going to sit by the wayside and do nothing.
We need more men taking action in our culture and more men acting like biblical men:
Deuteronomy 31:6
Be strong and of a good courage, fear not, nor be afraid of them: for the LORD thy God, he it is that doth go with thee; he will not fail thee, nor forsake thee.
Joshua 1:9
Have not I commanded thee? Be strong and of a good courage; be not afraid, neither be thou dismayed: for the LORD thy God is with thee whithersoever thou goest.
Micah 6:8
He hath shewed thee, O man, what is good; and what doth the LORD require of thee, but to do justly, and to love mercy, and to walk humbly with thy God?
1 Corinthians 16:13
Watch ye, stand fast in the faith, quit you like men, be strong.
So what we need are more "toxic" masculine men, and not less. More biblical men, and not less. We need men to be men and women to be women. Read and study your Bibles. Let God mold and shape you into the biblical man or biblical woman you are supposed to be. Society is dying to see your example in the days in which we live.
Until the nets are full,

P.S. I thought you would be interested in a follow-up video about that "toxic" masculine preacher who was arrested in the UK that we talked about last week. I think you will like him even more once you hear him out!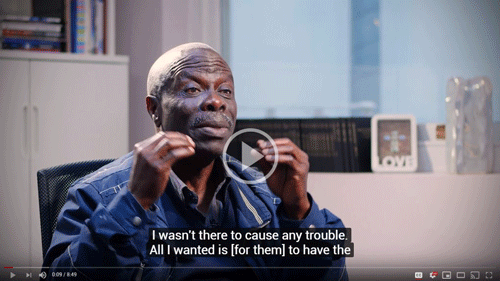 https://www.youtube.com/watch?v=grbXQRhKJGs&feature=youtu.be
Pastor Oluwole wasn't toxic as he stood up for the gospel. He wasn't toxic when he was arrested, cuffed, and taken outside of the city illegally without a way to get home. In fact, he wasn't toxic when he went right back to preaching on the same corner for another two hours that same day. Instead, his boldness gained fame for the gospel and helped to preserve the right to preach openly on streets of London. If the gospel is silenced on the streets of London, don't be surprised if it is replaced by the Muslim call to prayer. For all of you men of God out there, it is time to be "toxic"!