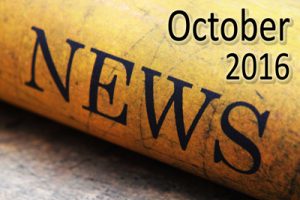 For Mercy's Sake
2 Chronicles 33:1-25:
1 Manasseh was twelve years old when he began to reign, and he reigned fifty and five years in Jerusalem:
2 But did that which was evil in the sight of the Lord, like unto the abominations of the heathen, whom the Lord had cast out before the children of Israel.
3 For he built again the high places which Hezekiah his father had broken down, and he reared up altars for Baalim, and made groves, and worshipped all the host of heaven, and served them.
4 Also he built altars in the house of the Lord, whereof the Lord had said, In Jerusalem shall my name be for ever.
5 And he built altars for all the host of heaven in the two courts of the house of the Lord.
6 And he caused his children to pass through the fire in the valley of the son of Hinnom: also he observed times, and used enchantments, and used witchcraft, and dealt with a familiar spirit, and with wizards: he wrought much evil in the sight of the Lord, to provoke him to anger.
7 And he set a carved image, the idol which he had made, in the house of God, of which God had said to David and to Solomon his son, In this house, and in Jerusalem, which I have chosen before all the tribes of Israel, will I put my name for ever:
8 Neither will I any more remove the foot of Israel from out of the land which I have appointed for your fathers; so that they will take heed to do all that I have commanded them, according to the whole law and the statutes and the ordinances by the hand of Moses.
9 So Manasseh made Judah and the inhabitants of Jerusalem to err, and to do worse than the heathen, whom the Lord had destroyed before the children of Israel.
10 And the Lord spake to Manasseh, and to his people: but they would not hearken.
11 Wherefore the Lord brought upon them the captains of the host of the king of Assyria, which took Manasseh among the thorns, and bound him with fetters, and carried him to Babylon.
12 And when he was in affliction, he besought the Lord his God, and humbled himself greatly before the God of his fathers,
13 And prayed unto him: and he was intreated of him, and heard his supplication, and brought him again to Jerusalem into his kingdom. Then Manasseh knew that the Lord he was God.
14 Now after this he built a wall without the city of David, on the west side of Gihon, in the valley, even to the entering in at the fish gate, and compassed about Ophel, and raised it up a very great height, and put captains of war in all the fenced cities of Judah.
15 And he took away the strange gods, and the idol out of the house of the Lord, and all the altars that he had built in the mount of the house of the Lord, and in Jerusalem, and cast them out of the city.
16 And he repaired the altar of the Lord, and sacrificed thereon peace offerings and thank offerings, and commanded Judah to serve the Lord God of Israel.
17 Nevertheless the people did sacrifice still in the high places, yet unto the Lord their God only.
18 Now the rest of the acts of Manasseh, and his prayer unto his God, and the words of the seers that spake to him in the name of the Lord God of Israel, behold, they are written in the book of the kings of Israel.
19 His prayer also, and how God was intreated of him, and all his sins, and his trespass, and the places wherein he built high places, and set up groves and graven images, before he was humbled: behold, they are written among the sayings of the seers.
20 So Manasseh slept with his fathers, and they buried him in his own house: and Amon his son reigned in his stead.
21 Amon was two and twenty years old when he began to reign, and reigned two years in Jerusalem.
22 But he did that which was evil in the sight of the Lord, as did Manasseh his father: for Amon sacrificed unto all the carved images which Manasseh his father had made, and served them;
23 And humbled not himself before the Lord, as Manasseh his father had humbled himself; but Amon trespassed more and more.
24 And his servants conspired against him, and slew him in his own house.
25 But the people of the land slew all them that had conspired against king Amon; and the people of the land made Josiah his son king in his stead.
As you read about the life of Manasseh, you realize that he really committed great sin. It was so great that it caused God to move in a great way. But through all of those circumstances, God was trying to get Manasseh to repent and come back to Him.
One thing that really hit me as I was reading this chapter of the Bible was the humble and contrite spirit of Manasseh. God wanted his attention. Manasseh basically had his own agenda. So God did something to get his attention.
Always remember that when God does something like this, it is His loving, caring, and merciful side coming out. That is who He is. This is the kind of love He has for Manasseh and for everyone He has created. He knows that when people are walking and living arrogantly or pridefully, He has to sometimes drop the hammer to get their attention.
God brought an entire army against Manasseh. When you see war or disaster happening in a country, do you ever wonder if God is allowing that to occur to get the attention of that nation's king and people? Have you also ever wondered if God might be causing some of these same things to take place today for the same reasons?
But I love, and God loves, Manasseh's response in verse 23: "And when he was in affliction, he besought the Lord his God, and humbled himself greatly before the God of his fathers."
When you come to the Father in humility, it is always the attitude He is looking for. It is the reason He was trying to get your attention in the first place.
I was down in Atlanta witnessing at a Kanye West concert a few weeks ago. This one guy didn't want to take a tract from me. We had a short discussion. I let him know that he needed to get right with Jesus. He looked at me, pointed at the concert venue and said, "Yeezus." That is the name of one of Kanye's albums, which is a play on his nickname Yeezy. Basically, it is a mockery of the name of Christ, which is a mockery of the life of Christ, too. I said, "Jesus." He then replied, "Yeezus" as he pointed again at the venue. This happened three times. That guy is actually close to becoming a Christian. All he has to do is humble himself and come to the real Jesus.
Kanye is also close to becoming a Christian, as well. All he has to do is come humbly to the cross of Christ and realize his mistake of comparing himself to the King of Kings. Will he do that, or will he go the way of Tupac Shakur and Biggie Smalls?
I was getting my rental car at the Baltimore airport the other day. As I went to drive out and leave, there was one lane with three cars in it and one lane with no one in it! Well, this is an easy decision to make! I pray for the people I meet during my travels, and I also pray to go to the right checkout booths to meet the right people there, too.
As I drove up, Avery greeted me and I said, "If you didn't have those big spikes there, it would be much easier to steal this car!" She looked at me and said, "We have much bigger problems than stealing in this world." So I said, "What would one of those be?" She said to me, "Racism." After hearing that, I knew we were going to have a good conversation!
I don't back down or back away from discussions like these. Yes, they can be a little controversial at times. Yes, emotions can run a little hot. But these are also the times when truth can be put on the table to get people thinking.
I said to her, "I would have said 'thou shalt not steal' is a much bigger problem than racism in our country. Okay, why do you say that?"
She opened up and shared a lot. It was a very nice and very friendly give and take. She said that she was pulled over one time, and the officer told her the only reason he pulled her over was because she was black. If that incident occurred, which I have no reason to think it didn't, then it was nothing but racism. It would not have been a fun experience to go through.
So I looked at Avery and said, "Do you remember as a kid when you would come down the stairs on Christmas morning and turn the corner and you would see the tree, the ornaments, and the packages? Didn't you like it when all of the ornaments, packages, and bows were all the exact same color?"
She got this real odd look on her face. She said, "No." I said, "No." Then I continued, "What we loved on Christmas morn was turning the corner and seeing the wide array and explosion of colors from all across the spectrum. Our eyes just soaked in all of that gorgeousness on that morning. But all of a sudden, when God wraps people in different color packages, we seem to get all bent out of shape over it."
She looked at me humbly and responded, "That is the best analogy I have ever heard in my life."
So as we chatted (no cars came in my lane!!) about Christ, I gave her some literature to read and a nice tip. I then looked at her and said, "Avery, never forget that the Bible says you are made in the image of God. (Genesis 1:26: 'And God said, Let us make man in our image, after our likeness: and let them have dominion over the fish of the sea, and over the fowl of the air, and over the cattle, and over all the earth, and over every creeping thing that creepeth upon the earth.')
"The Bible says, Avery, that you were knit together, piece by piece, in your mother's womb. (Psalm 139:13: 'For thou hast possessed my reins: thou hast covered me in my mother's womb.' Jeremiah 1:5 'Before I formed thee in the belly I knew thee; and before thou camest forth out of the womb I sanctified thee, and I ordained thee a prophet unto the nations.')
"And did you know that the Bible says you are fearfully and wonderfully made in the eyes of Almighty God? (Psalm 139:14: 'I will praise thee; for I am fearfully and wonderfully made: marvellous are thy works; and that my soul knoweth right well.')
"And, Avery, if anyone ever tells you anything different, they are 100% wrong; and don't you ever forget that."
She looked at me sincerely and said, "Thank you." And I drove off to enjoy some time in the Baltimore traffic!
I will never forget Avery nor that look on her face at the end of our conversation. Just another one of those divine appointments that God has for us as we go through life.
Psalm 51:17:
"The sacrifices of God are a broken spirit: a broken and a contrite heart, O God, thou wilt not despise."
Isaiah 57:15:
"For thus saith the high and lofty One that inhabiteth eternity, whose name is Holy; I dwell in the high and holy place, with him also that is of a contrite and humble spirit, to revive the spirit of the humble, and to revive the heart of the contrite ones."
Isaiah 66:2:
"For all those things hath mine hand made, and all those things have been, saith the Lord: but to this man will I look, even to him that is poor and of a contrite spirit, and trembleth at my word."
Micah 7:18:
"Who is a God like unto thee, that pardoneth iniquity, and passeth by the transgression of the remnant of his heritage? he retaineth not his anger for ever, because he delighteth in mercy."
God delights to show mercy, whether it's a Manasseh, an Avery, or someone like me and you. Praise ye the Lord!
Until the nets are full,