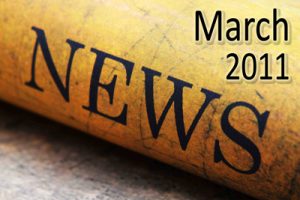 Who Do You Say That I Am?
Matthew 16:13-16
"When Jesus came into the coasts of Caesarea Philippi, he asked his disciples, saying,Whom do men say that I the Son of man am? And they said, Some say that thou art John the Baptist: some, Elias; and others, Jeremias, or one of the prophets. He saith unto them, But whom say ye that I am? And Simon Peter answered and said, Thou art the Christ, the Son of the living God."
One of my friends here in Atlanta, Zach, is a bold witnesser for the Lord. He is out there five to six days a week sharing the good news with the lost. Whether it is at sporting events, on college campuses, downtown, around courthouses, or at malls, Zach seems to always be out and about doing the Lord's work.
Zach is always fun to talk with, because he has so many neat stories about what God is doing right in front of his eyes. When we were talking one day, he told me that he was using a new question with folks and getting some interesting answers. He said he would ask people, "Who do you think Jesus is?" He said he had a lot of people tell him they were saved or said a prayer when they were younger, but when he asked this question, things got real serious.
One thing I love to do is learn. I pray all the time to have a teachable spirit. We never want to reach the point of being unteachable. It is only pride that keeps someone from learning:
Proverbs 1:2-5
"To know wisdom and instruction; to perceive the words of understanding; To receive the instruction of wisdom, justice, and judgment, and equity; To give subtilty to the simple, to the young man knowledge and discretion. A wise man will hear, and will increase learning; and a man of understanding shall attain unto wise counsels:"
But remember as you are heeding instruction to keep your guard up. There is false teaching everywhere: 'there are many different paths to heaven,' 'you can be good enough to go to heaven,' 'only 144,000 people go to heaven,' 'Jesus only died for a certain few people and only these few people get to go to heaven.' Of course, 1 John 4:14,15 refutes that:
"And we have seen and do testify that the Father sent the Son to be the Saviour of the world. Whosoever shall confess that Jesus is the Son of God, God dwelleth in him, and he in God."
So of course, the way we protect ourselves against these false teachings is to make sure that what we believe lines up with the Word of God.
So I started asking people the question, 'Who do you think Jesus is?' All I can say is 'wow' to the responses that I have gotten!
I had a great talk with a gentleman in the waiting room of an eye doctor's office. We were talking about spiritual matters, and I asked him, "Who do you think Jesus is?" He said that he then didn't like talking about things like that, but that his son who was in the navy was very religious!! It was a good talk. He ended up taking a book and before we parted ways, said he would read it.
I have been getting 'the Son of God' a lot as an answer to my new "who is Jesus" question. A good follow-up to that response is to ask, 'Since He is the Son of God, how does that impact your life?' Because a lot of us are taught He is the Son of God when we are kids, but does it have any impact on our lives as we get older?
I was chatting with a guy from Montreal in the airport. He had a great French accent, and I love accents! He leaned toward Catholicism in his spiritual walk. During the conversation, I asked him who he thought Jesus was. He then said, "I am not very good at English," and he started chatting with his friend next to him in French! He was just fine speaking English before I asked that question!! It was funny. So I asked his friend if he liked to read. He said definitely. So I gave Martin a book, and you could tell he was very thankful to get a gift. Maybe I was there for Martin the whole time.
After my encounter with these two gentlemen, I made my way to the gate and started talking to someone there. During the conversation, I asked Lawrence who he thought Jesus was. He looked at me and said, "He died on the cross for the sins of the world. He was the propitiation for our sins. If you do not believe in Him, you will go to hell for eternity…" It was absolutely the most rock solid answer I have heard for that question. He was a graduate level student in music. I asked him if he shared that exact same thing with his 20 closest friends at school? I guess you know what the answer was. Lawrence was so encouraged that when we got off the plane in Chicago, he found me to tell me about the encounter he had with the man who sat next to him on the flight. He had witnessed to him! He also now has materials as he is reaching his fellow students for the Lord! Praise the Lord for that encounter!!
So remember as the days progress, always have a teachable spirit. Test what you hear from others through the lens of God's Word to make sure you are not falling into false doctrine.
When you are witnessing, use the question: "Who do you think Jesus is?" and watch it really spice up those seeds that you are planting in others' lives. Also, make sure you know what you believe and how to answer that question as well. You will be standing in front of Jesus sometime soon, and you don't want to have the wrong answer to that question on that day.
Until the nets are full,