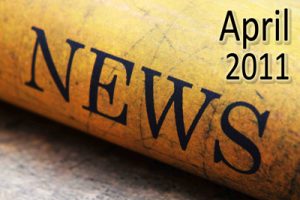 Philosophy of Religion
I am sure the title of this newsletter has many of you really excited! Often, it seems when we hear the word 'philosophy', negative thoughts come to our minds. I took a philosophy class at Auburn back in the day, because I was looking for an easy A. Well, I got an A, but it wasn't easy!! I was so glad when that class was over!
I love the Crucifixion and Resurrection season—the time when we remember the death, burial and resurrection of the Lord Jesus Christ.
1 Corinthians 15:3-6 says,
"For I delivered unto you first of all that which I also received, how that Christ died for our sins according to the scriptures; And that he was buried, and that he rose again the third day according to the scriptures: And that he was seen of Cephas, then of the twelve: After that, he was seen of above five hundred brethren at once; of whom the greater part remain unto this present, but some are fallen asleep."
This is one of those 'wow' times of the year! Spring is here, and just as the seasons are changing, the cross of our Lord still changes lives! It is not Easter weekend, but Resurrection weekend!
Traveling to Indianapolis a couple of weeks ago, I sat next to a college student named Annalee. She is in her senior year and taking a Philosophy of Religion class. So do you think she was getting taught that there are many different ways to get to heaven? What if I told you that her teacher was a Southern Baptist Minister? Now do you think she was getting taught that there are many routes to heaven?
Well you probably guessed it: That is exactly what she's being taught! What you might have thought was a safe zone—one of your kids taking a class taught by a Southern Baptist Minister—could actually prove to be a death knell for their faith.
Well the really good news is that Annalee has parents that love the Lord. As a matter of fact, she has parents that taught her to be bold for the Lord and not to be ashamed of the gospel. And this young lady raises her hand up, and speaks Biblical truth to this teacher and this class! She was even taking notes as we talked on the plane flight getting more ammunition to make her stand for the Lord!! She doesn't mind being called a narrow-minded bigot when she knows she is just telling people what God says is true!
Acts 4:12 says,
"Neither is there salvation in any other: for there is none other name under heaven given among men, whereby we must be saved."
1 Timothy 2:5 states,
"For there is one God, and one mediator between God and men, the man Christ Jesus;"
John 14:6 says,
"Jesus saith unto him, I am the way, the truth, and the life: no man cometh unto the Father, but by me."
1 John 2:21-23 states,
"I have not written unto you because ye know not the truth, but because ye know it, and that no lie is of the truth. Who is a liar but he that denieth that Jesus is the Christ? He is antichrist, that denieth the Father and the Son. Whosoever denieth the Son, the same hath not the Father: (but) he that acknowledgeth the Son hath the Father also."
Isaiah 43:10, 22 says,
"Ye are my witnesses, saith the LORD, and my servant whom I have chosen: that ye may know and believe me, and understand that I am he: before me there was no God formed, neither shall there be after me."
"I, even I, am the LORD; and beside me there is no saviour."
As you can see, the Scriptures are pretty clear on the fact that there is only one God and one Savior, Jesus Christ, through whom you can be right with this God. You can't really get around that. Now if the issue becomes you wanting everyone to like you, and you are more concerned about pleasing men than God, then you run the risk of falling for this lie at the end of times. Won't this loving God just let anyone into heaven? The answer is no, He will not. You have to come His way, or no way at all.
Remember there are many paths to the cross: You can take the adultery road, the fornication road, the homosexuality road, the lying road, the stealing road, the dishonoring your parent's road, the anger road, etc. There are many roads to the cross, but only one road to heaven, and that road is through the cross and through the blood of Jesus Christ for the forgiveness of your sins!
Please pray for the Annalees of this world. There are plenty of college students that are standing bold for Jesus Christ. Pray for more of them to go into the harvest field for the Lord to reach those lost students and professors for the absolute truth of God's word.
Have a great Resurrection weekend. It is a good time to share your faith and invite someone to church. And don't forget, it is always a good time to share your faith! Make the most out of every opportunity in the days to come!!
Until the nets are full,

P.S. We have gotten so much feedback on the One Second After You . . . booklets, that we have decided to work on another booklet! It is going to address the 'there are many roads to heaven' argument. I am really excited about this booklet. We are just finishing it up. Please pray that it all comes together just how the Lord wants it, and we will let you know when we have them ready. Many thanks for your prayers for this project and the ministry!