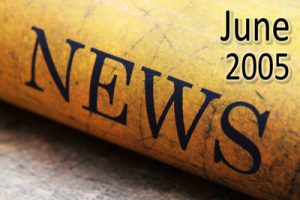 Pray for B.O.B.
Acts 4:29-31
"And now, Lord, behold their threatenings: and grant unto thy servants, that with all boldness they may speak thy word,
By stretching forth thine hand to heal; and that signs and wonders may be done by the name of thy holy child Jesus.
And when they had prayed, the place was shaken where they were assembled together; and they were all filled with the Holy Ghost, and they spake the word of God with boldness."
Have you met Bob? Bob is fascinating. But I need you to pray for Bob. You will meet Bob in just a few short paragraphs.
Meanwhile, please pray for Daniel. He is a young man I met in the Atlanta airport. He is in the Army ROTC, and was going off to his summer assignment. As we were talking, he kept saying, " if there is an omnipotent God" Please pray he will know for sure that an omnipotent God awaits him.
Also, please pray for Ahmer from Oakland. What an interesting man! He thinks when we die we are just absorbed back into the "energy source out there." He was so open. He wanted to read my book. Please pray that God will make it very clear what awaits him when he dies.
And please pray for David. I met him on the train at the airport. He was returning from his trip to Guatemala. He went there with his mom as a graduation gift. He wanted to study the culture down there. He is thinking about going into anthropology. He said that he thinks that when we die there is nothing out there. Please pray that during his studies he will study the truth of God's word so that he will know what is "out there" after death.
Please pray for Kate. She was going up to Harvard to see her brother graduate. She said a few times in the conversation, "That is the truth for you." Please pray that God will change her heart to see absolute truth as she continues the journey of life.
(Hang in there. Bob is coming up in just a few sentences.)
In addition, please pray for Anna. She is a flight attendant with whom I chatted. What a nice lady. She is based in Boston. She thinks about eternal things because two of the flights on September 11th originated in Boston. She used to go to a Unitarian church. She is not sure that there is eternal truth. Now she knows there is. Please pray for that seed to be watered and to grow.
And please pray for the four professional baseball players that I met at the hotel in Jackson, Mississippi. They had just lost by nine runs. After the game, they were talking about how losing by nine runs won't matter when it comes to eternity. I then ran into them at the hotel. There were amazed that they had just been talking about eternity and then I walked up and got into a conversation with them. God is so kind. Pray for the salvation of their eternal souls.
Also, please pray for Suzanne. She is from Santiago, Chile. I ran into her in the airport. Her hair was purple; I always wonder why people do that. So I struck up a conversation with her. She had just returned from a trip to New York. She is 18 and in "search mode." Not sure there is anything when you die. She now has some great information to make a good decision.
And finally, please pray for Bob. Bob actually isn't a person, as far as this newsletter goes. It is an acronym: B. O. B.
The first B is for Burden. Pray for a burden. Ask God to burden your heart for the lost. Pray that He will burden you with the thought that people are dying every day and going to Hell, and that you will want to do something about it.
2 Corinthians 5:4 says:
"For we that are in this tabernacle do groan, being burdened: not for that we would be unclothed, but clothed upon, that mortality might be swallowed up of life."
If we can be burdened with the fact that we are stuck in this body and not with Jesus in Heaven, can we not be burdened for those people that may never be there?
The O in B. O. B. is for Opportunity. Pray that the Lord will put opportunities in front of you to share the truth with the lost.
Colossians 4:2-5 says:
"Continue in prayer, and watch in the same with thanksgiving; Withal praying also for us, that God would open unto us a door of utterance, to speak the mystery of Christ, for which I am also in bonds: That I may make it manifest, as I ought to speak. Walk in wisdom toward them that are without, redeeming the time."
"Redeeming the time" means making the most of every opportunity. Go ahead and do just that.
The final B stands for Boldness. You must have the boldness to get into that conversation when it is before you.
Philippians 1:14 says:
"And many of the brethren in the Lord, waxing confident by my bonds, are much more bold to speak the word without fear."
And Philippians 1:20 says:
"According to my earnest expectation and my hope, that in nothing I shall be ashamed, but that with all boldness, as always, so now also Christ shall be magnified in my body, whether it be by life, or by death."
And the opening Scripture tells us how to get that boldness: By praying for it, then acting on it.
The Lord gives us boldness when we ask for it. Take it and run with it. As you pray for BOB, think about praying for "him" daily. And as your heart is burdened for the lost, and as the Lord gives you opportunities, and as the God of this universe gives you the boldness to communicate Him to the lost, your life — and even more importantly, those lives into which you speak — will never, and I do mean never, be the same again.
Until the nets are full,