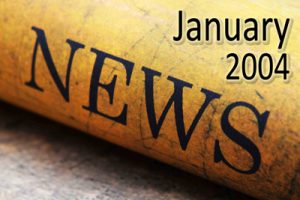 No New Year's Resolutions
1 John 3:23,24
"And this is his commandment, That we should believe on the name of his Son Jesus Christ, and love one another, as he gave us commandment..
And he that keepeth his commandments dwelleth in him, and he in him. And hereby we know that he abideth in us, by the Spirit which he hath given us."
Greetings in the new year! After speaking at a conference in Gatlinburg, Tennessee, in December, I had an interesting time witnessing. As I was walking the streets I got the chance to talk with people from Michigan and many other states. It was interesting to run into several people who had heard me speak at different places around the country. They were in the chilly night to enjoy all the Christmas lights in Gatlinburg. What struck me, as multitudes of people walked up and down the streets all night, was that none of these folks were witnessing to anyone. How sad to think that we can hear talks on evangelism, enjoy the speaker and all the stories, but just go about our business and not bother any of these lost people on their way to hell.
A few days ago, I knocked on the door of my upstairs neighbor, Jay, who is divorced. I haven't taken the time to witness to Jay yet (which is unusual for me), but I will. He and his little girl were going to Minnesota for Christmas, so I handed him an envelope of money to help with their trip expenses, and to get something for his daughter.
Around thirty minutes later, Jay knocked on my door to say that he couldn't accept the money—it was too much (I had put $200 in the envelope). I explained that I couldn't take it back because it was a gift, and that I wanted to use what God had given me and bless others with it. I told him I've finally learned that it is "more blessed to give than receive." I suggested that he could also use the money to buy dinner for the basketball team that he coaches. So off to Minnesota he went.
After he returned from his trip, Jay knocked on my door to give me a gift he had gotten for me in Minnesota. He said he had been thinking about the money the whole trip up there. I could tell that the gift really blessed him. He also said that he'd been planning to read my book on his trip, but got too busy.
The next day, there was another knock on my door. Jay said he was going over to the home of a lady who has lupus. She has four kids, and he decided to take half the money and bless her with it!
The following day, Jay knocked on my door again. He was so excited! When he gave the money to that woman, she began to cry. She was struggling financially, so the money was a huge blessing. It was affecting even Jay.
When I opened my door the next day, I saw a note on it. Jay had written a two-page letter thanking me for the money. He wrote that with the $29 he had left, he was going to get his three-year-old daughter, who lives with her mom, her first Bible. Think about that. He doesn't go to church, yet he now wanted to get a Bible for his daughter. When I went to my parents' house that night, I found a leftover children's Bible, so I gave it to Jay. He was so thankful. I asked if he had a Bible; he didn't, but said he would like one. So I ordered a Bible that I will be giving to him.
Remember, it doesn't take a New Year's resolution to share your faith or to bless someone else. It is just plain old obedience. We need to preach the gospel to every creature. We need to bless all those around us in any way we can. It is an act of obedience. Make sure 2004 is the most radically obedient year that you have ever had in serving the Lord!
I also ask for your prayers for the coming year. If the Lord does not come back this year, there are lots of plans for the ministry. We should have some DVDs and CDs coming out. And I am beginning work on another book that will be geared for the lost. Please pray that the ministry will do only what the Lord has intended for us. Nothing more and most certainly nothing less.
Until the nets are full,