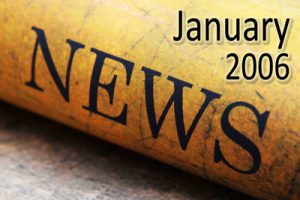 Preach
2 Timothy 4:2
"Preach the word; be instant in season, out of season; reprove, rebuke, exhort with all longsuffering and doctrine."
St. Francis of Assisi was reported to have said, "Preach the gospel at all times, and when necessary use words." That is a very interesting statement that I have heard many times. There is one Christian music artist that has been saying it from the stage during her concerts. Actually some people quote it almost as if it is a verse from the Bible. I wondered what the Bible said:
Psalm 40:9 says,
"I have preached righteousness in the great congregation: lo, I have not refrained my lips, O LORD, thou knowest."
Matthew 4:17 says,
"From that time Jesus began to preach, and to say, Repent: for the kingdom of heaven is at hand."
1 Peter 1:25 says,
"But the word of the Lord endureth for ever. And this is the word which by the gospel is preached unto you."
1 Corinthians 1:23 says,
"But we preach Christ crucified, unto the Jews a stumblingblock, and unto the Greeks foolishness;"
2 Corinthians 4:5 says,
"For we preach not ourselves, but Christ Jesus the Lord; and ourselves your servants for Jesus' sake."
Funny thing is, that in the Bible, preaching actually means talking with someone. It means parting our lips, opening up our mouths, and speaking forth truth. Is it possible that during the end days one more trick of Lucifer's will be that we will just be nice to people and not speak truth to them as they are heading towards hell? Please don't misunderstand. I am not advocating being rude to people, but just being nice to people is not sharing the gospel. I know atheists that are super nice people. Christians should be the most giving, nicest, kindest, friendliest, loving, caring, helping people that there are on planet earth. But that is not a substitute for telling someone the truth. One pastor calls all of the good works that we do for the lost, pre-evangelism. But it is not evangelism. The Bible tells us to do good works so people will glorify our Father in heaven, but they must know we are born again in order to glorify the right God.
When in Atlanta, I will give people free tokens to ride the train system, but I tell them as a Christian I love to bless people. That can really spark a conversation. One lady said, "I sure wish there were more Christians like you around." If I would have just handed her the token, I would have never heard that statement from her. I will buy people's groceries at the grocery store. Now I do try to avoid the family of eight though! I will say something like Jesus said, it is more blessed to give than receive, and I want to live that way too. In NY recently, I bought lunch for this lady behind me in line at the deli. She absolutely could not believe I would do that. We began to talk, and I gave her my new book, One Heartbeat Away. She said she loves to read and wants to be a writer. I have already received two emails from her as she is wrestling with the truths of God.
I bought a guy named Dani a vanilla latte at a juice shop the other day and told him why. It struck up the most interesting conversation. He was a Jewish man who owns a few businesses and has had a lot of things happen to him in this lifetime. By the end of the conversation he had my new book and gave me a hug before he left.
In the Rochester airport recently, I walked up to a guy with a yarmulke on and asked him if he was Jewish. He said, "Yes, I am and I don't want a religious conversation." Wow, what a response. Should I have bought him a soda and left it on his table? Should I have carried his bag to his gate? No, I wanted to talk with him. So, I told him that I had a question about the Day of Atonement. Well, there we went on this fascinating twenty minute conversation. We laughed a couple of times, he had some questions for me, and truth was spoken. He loves to read and has my new book. I got the chance to shake Asa's hand before I left and it was a chance to plant a great seed in his life to think about the possibility of Yeshua, Jesus, actually being the Messiah of the Jews. Please pray for Asa.
Acts 13:5 says,
"And when they were at Salamis, they preached the word of God in the synagogues of the Jews: and they had also John to their minister."
Mark 16:15 says,
"And he said unto them, Go ye into all the world, and preach the gospel to every creature."
Jesus talked with the woman at the well. He talked with the rich young ruler. Paul preached to King Agrippa and Felix. There were no excuses on their part. The people needed to hear the truth, and as all followers of God, they and we are supposed to tell them. No excuses.
Make sure in 2006 that you preach the gospel at all times, and when necessary, use actions.
Until the nets are full,