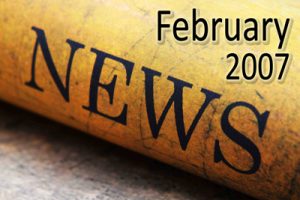 Assembling Together
Hebrews 10:25
"Not forsaking the assembling of ourselves together, as the manner of some is; but exhorting one another: and so much the more, as ye see the day approaching."
It seems like we are getting more and more emails from people who have gotten fired-up about reaching the lost, but then hit certain roadblocks. People are preparing themselves for evangelism through studying their Bibles, or reading my books, and the Holy Spirit drills them with boldness to not only reach the lost, but also to challenge, encourage, and equip the fellow saints at their church to be about the business of soul winning.
People have expectations that their pastor and other people at the church will jump on the bandwagon, and be out there with them in the coming weekends on the streets or at the mall reaching the lost. And then some of these folks become very deflated when people don't get as excited as they do about becoming soul winners.
Below is one such email that we have gotten:
First, I have read about 95% of One Thing You Can't Do in Heaven. All I have to say is thank you.
We (my wife and I) are heading up a college and career group in our church. We tried a curriculum-type study, and since I am not a Bible scholar, it was hard to stand up in front of a group and be one step ahead of a less than interested crowd. Things changed.
I heard your speech at Cedarville University on the CDR Radio broadcast. I was convicted and catapulted…Let's just say things are blowing up in a good way all of a sudden. I'll take a line from you: "Oh, my goodness!"
I'm planting seeds everywhere I go and loving it. Thanks for the rebuke. Rebuke is smelling salts for the soul!
But, you know what's sad? There is no one else in my church that wants to sow the seed. I am working on the college kids and told them we were going down to Ohio State to do some tract distribution, but there's one twist: to make it easier on them we put together a short questionnaire and go survey-style. They are almost buying it!
Can you just pray as you're reading this that a fire breaks out in the hearts of the sheep at a place called GRACE. A place called GRACE that wants to keep it to themselves. Don't take it wrong from me. I love my church, but it's been broken as of late—fractured by pride—but I love those people dearly. I've been saved 4 years, Mark, but the last 2 months I have never been more sure of something in my life, and I have to go tell the world about it.
And another:
I cannot tell you what a blessing your books have been to me and my family. I have had hundreds of conversations with all different types of people and the more common response is "thank you, I've never heard anyone explain the Gospel so clearly."
I have since given out many copies of One Heartbeat Away to non-believers and strangers. I have also given One Thing You Can't Do in Heaven to many believer friends who are struggling with sharing Jesus with others.
Now, for my question.
I attend a vibrant Christ-centered church in Massachusetts. As you might suspect, our church leaders have bought into the "loving people through service"—however, very few people are able and willing to articulate the Gospel to a desperate and dying world.
The church just started an evangelism class. The class centers on relationship building. My husband and I have raised our hands to make suggestions about clarity and urgency and have been met with "raised eyebrows" from the lay-leaders (although they say we are right, they deflect the question).
My husband and I are well known among the leaders in our church, we are assisting elders and involved in many ministries. We have great rapport and love with many of the pastors and attendees. We also have many deep personal relationships with fellow believers in the congregation.
Last week, I met with the Pastor of Discipleship to discuss an idea for "Evangelism 201″ as a next step for folks who want to take it to the next level. I was told that everything I was doing was biblical and amazing. HOWEVER, the post-modern mind has been shown to be unresponsive to the "old fashioned way" of evangelism and relationship building was the most effective thing.
I mentioned 150,000 people dying each day and the fact that local drug addicts and prostitutes and Goth kids don't have Christian friends, so someone needs to reach out to strangers. He commended my ministry but didn't think many were up for it.
He indicated that class attendees would be mesmerized by my personality and think I was sharing Christ with my own charisma. I told him that the first time I went out to witness, I chickened out and went home. I added that I started by leaving tracts in various areas and progressed to handing them out. I quickly found words coming for amazing conversations—as a result of obedience—not my talents. My pastor understood, but said people would still think I was sharing Christ on my own power and be intimidated—even if I explained otherwise.
Let me give you a couple of things to think about. First of all, it is not an option to not be part of a local assembly. Whether it is a body of 1,000 people, a small church, or even a house church, we've been commanded to be a part of a local body of believers. We cannot, and don't want to, forsake the assembling of ourselves together.
Remember that God is in the business of changing hearts. Did He not change your heart to become a new creature? Did He not change your heart to witness often and witness biblically? Can He not do the same with the people and leadership of your church?
I spoke at one youth event where we trained the youth and sent them out witnessing for the day. The next day we got together and told stories. I had people raise their hands if they had witnessed to someone the day before. There was one pretty good sized youth group with zero hands up—not even the youth pastors had their hands up. Nobody. I was thinking, "What did that youth pastor say to them after my talk that no one shared their faith?" I did have one young teenage girl walk up to me with a pad of paper and a list of all these people that she had witnessed to the day before! She wasn't concerned if other people got it, but she knew what the Bible said and decided it was time to obey.
A friend of mine wrote it to me this way:
If more people are attending your church, then your church must be right, right?
(Wrong)
If more money is being put in the plate, then your church is right, right?
(Wrong)
If more people agree with you, then you are right, right?
(Wrong)
We live in a society where we think that if the majority believes it, then it is right. That is the farthest thing from the truth. The Bible is either true or it is not true. Jesus either died on a cross and rose from the dead, or He didn't.
Not everyone at your church agrees on tithing. Not everyone on your church agrees on musical styles. Not everyone at your church agrees on what to wear to church. I wouldn't expect everyone to agree on witnessing. Just as God got your attention, He can get their attention. You can't let anyone steal the joy that you have in obeying the Lord.
And by the way, you can not be sure that everyone at your church is a believer. But never forget there are people at your church that want to be challenged. So go for it in a loving way.
When you live life on a narrow road, there aren't many people on it. You can't take time to look back or turn back because there are people coming up behind you, that will run you over. The narrow road can be a lonely place sometimes. You must stay focused, and stay on track. But you must remember the destination at the end of the narrow road, and Who is going to be waiting for you! He is worth it!
Hebrews 10:38,39
"Now the just shall live by faith: but if any man draw back, my soul shall have no pleasure in him. But we are not of them who draw back unto perdition; but of them that believe to the saving of the soul."
Until the nets are full,