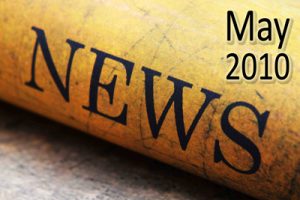 What Will They Say About You?
It just seems that there is so much death around us. With the earthquake in Haiti, a freshman at the University of Georgia just died rock climbing, to actors and actresses dying, etc. But one that really got to me was the female lacrosse player that died at the University of Virginia. It is not that she died, we are all One Heartbeat Away from eternity; but we just don't think like that. It is not even how she died. What got me about her death is what people said about her after she died.
This is from a Fox News article:
"Yeardley was an outstanding young lady—joyous, spirited a wonderful person, " said Sister Patricia McCarron, headmistress of the school. "I know we all enjoyed watching her on the lacrosse field and seeing her walk the hallways at NDP. We are proud to call Yeardley 'one of our girls.'"
Mary Bartel, who coached Yeardley in lacrosse at Notre Dame Prep, told FoxNews.com that Love was a "great athlete and a pleasure to coach."
"Yeardley was fun-loving, happy-go-lucky," said Bartel. "There was not a mean cell in her body."
And from an AP article:
She played varsity lacrosse and field hockey for four years at Notre Dame Preparatory School in Baltimore, and was recalled as an outstanding and wonderful person, said Sister Patricia McCarron, headmistress of the school.
"Yeardley was the core of the personality of the team. She was our laughter, a good soul. She always found an appropriate way to lighten things up," said Mary Bartel, who coached lacrosse at Notre Dame Prep. "I don't think there is a soul in this building who couldn't say her name without smiling. Yeardley loved NDP, and NDP loved her. She was a good soul and an outstanding athlete."
I shouldn't be surprised by what these people say. They are just saying things they want others to say about them when they die. Yes, there were mean cells in her body. God says the heart is deceitfully wicked, and He means that.
She was a good soul? No, the Bible says that all have sinned and fallen short of the glory of God. The Bible says that there is none good but God alone. That is one of the huge problems that we have in our society. People think they will be good enough to remain in a Holy God's presence when they die. No, you can only be forgiven enough to remain in a Holy God's presence when you die. These people think that she is fine now because she was a good person. More and more people are being deceived into going down the good works path for redemption.
The term 'Notre Dame' means 'our lady.' No again. Mary cannot help you when you stand in front of God.
Romans 8:27 says,
"And he that searcheth the hearts knoweth what is the mind of the Spirit, because he maketh intercession for the saints according to the will of God."
Romans 8:34 states,
"Who is he that condemneth? It is Christ that died, yea rather, that is risen again, who is even at the right hand of God, who also maketh intercession for us."
Jesus Christ and the Holy Ghost make intercession before the Father for us, and not Mary. That's just one more deception the enemy has laid out there that people are clinging on to.
Who witnessed to this young lady? Did she get born again before she died?
The University of Virginia president decided to weigh in on her death as well:
Although we know nothing other than what appears in the Charlottesville Police Department's more recent statement, this death moves us to deep anguish for the loss of a student of uncommon talent and promise, and we express the University's and our own sympathy for Yeardley's family, team-mates, and friends. That she appears now to have been murdered by another student compounds this sense of loss by suggesting that Yeardley died without comfort or consolation from those closest to her. We mourn her death and feel anger on reading that the investigators believe that another student caused it. Like students who have contacted us in the last few minutes, we know no explanation of what appears now to have happened.
Police investigators and the courts will eventually determine what happened and make judgments on the basis of evidence submitted by the police and the Commonwealth's Attorney. Meantime, along with all in the University and family members and friends elsewhere, we grieve and ache for this loss. It is easy to imagine that professional counseling services may prove useful to any number of students as we try to assimilate this information. If you wish to meet with a counselor or one of the deans, call the office of the dean of students at 924-7133, and if you believe that a friend or acquaintance needs support and is not asking for it, call the same number, and explain what you have seen. Don't hesitate to call. Don't feel embarrassment about calling. Don't keep quiet about a grieving friend who seems to need assistance but to be unable to request it.
And let us all acknowledge that, however little we may not know now about Yeardley Love's death, we do know that she did not have or deserve to die—that she deserved the bright future she earned growing up, studying here, and developing her talents as a lacrosse player. She deserves to be remembered for her human goodness, her capacity for future greatness, and not for the terrible way in which her young life has ended.
—John Casteen
This statement is so reflective of the sad times in which we live. She died without comfort and consolation of those closest to her? Tell that to the hundreds of thousands of U.S. military men and women who have died overseas throughout the history of this great country. They could have probably given this man some insight into what dying is like without your family around.
And as you can see in this humanistic world, let's run to counselors every chance we get. Why didn't he recommend that the students go and talk with their pastors? Go and read their Bible? Because in this politically correct world that is an offensive thing to say.
She didn't deserve to die? Yes, she did. We all do. It is only God's graciousness that keeps us around. He is so kind, generous, and wonderful. Daniel 5 says that God holds your breath in the palm of His hand. That means that He has allowed you to be alive today. What will you do to glorify Him with the time He has given you?
As I read some of these accounts about her, all I could think was, 'what a wasted life.' She may have become born again, but it was never said in any article that I have read. She accomplished many things that meant nothing when she stood in front of God.
It got me thinking though. What will people say about you and me when we die?
"He was a good man."
"He was a great father and husband."
"That lady had the cleanest house I have ever seen."
"That man won the best yard of the month more than anyone else."
"What a great student."
"Nicest kid in the class."
"What a generous man."
"Boy, did he love his college sports teams."
None, and I do mean none, of this matters. It is what you do for God and God alone that will matter.
Read Acts 7 and see how Stephen showed us the proper way to die. I can only imagine the great things they said about him after his death!
Philippians 1:21-23 says,
"For to me to live is Christ, and to die is gain. But if I live in the flesh, this is the fruit of my labour: yet what I shall choose I wot not. For I am in a strait betwixt two, having a desire to depart, and to be with Christ; which is far better:"
Paul lived a life where he couldn't wait to get out of here. It was focused on Jesus and Jesus alone. Think about all the things any of us have ever said about Paul. That is interesting to think about. Because every time we talk about him, it is always about how he lived for Jesus and brought glory to His name. His reputation lives on.
The story goes that a stone cutter was walking through a cemetery. He saw a tombstone that had written on it:
"All you people passing by;
As you are now, so once was I.
As I am now, so you must be;
prepare for death and follow me."
The stone cutter then took out his chisel and added these words:
"To follow you, I will not consent,
until I know which way you went."
Your tombstone will have something written on it. People will talk about you after you die. The only question is will it glorify you, or will it glorify God?
Until the nets are full,