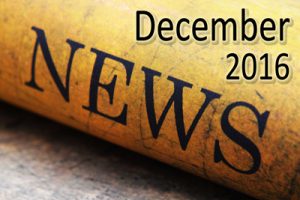 Time to Ponder
Luke 1:26-30:
"And in the sixth month the angel Gabriel was sent from God unto a city of Galilee, named Nazareth,
To a virgin espoused to a man whose name was Joseph, of the house of David; and the virgin's name was Mary.
And the angel came in unto her, and said, Hail, thou that art highly favoured, the Lord is with thee: blessed art thou among women.
And when she saw him, she was troubled at his saying, and cast in her mind what manner of salutation this should be.
And the angel said unto her, Fear not, Mary: for thou hast found favour with God."
As I was reading this passage the other day, I began to ponder a few things. How would you like to be hanging out with your friends, tidying up your place, or helping mom and dad get dinner ready, when all of a sudden an angel of God shows up! I'm guessing that this was not a daily occurrence for Mary! So what was she thinking when Gabriel arrived on the scene? What questions and thoughts went racing through her heart and mind during that moment?
I don't know about you, but I would love to hear that I have found favor with God. I never worry about God being on my side; I just want to make sure I am on His side. You know there is always favor there. But if an angel shows up―someone who dwells in the presence of the Most High God―and says you have favor with God, what would you be thinking? What kind of favor is that? Health? Wealth? Or wisdom like Solomon had? But after Mary was told she had God's favor, Gabriel was not done.
Luke 1:31-33:
"And, behold, thou shalt conceive in thy womb, and bring forth a son, and shalt call his name Jesus.
He shall be great, and shall be called the Son of the Highest: and the Lord God shall give unto him the throne of his father David:
And he shall reign over the house of Jacob for ever; and of his kingdom there shall be no end."
Now you ladies out there, feel free to correct me if I am wrong, but I'm guessing Mary wasn't thinking at that moment: I am favored with God. That probably means I am going to be pregnant with the Son of God out of wedlock! Nope. That wasn't what she was thinking. But if someone who stands in the presence of God comes to tell you what God is going to do―no matter what that plan is―wouldn't it be the absolute best thing to ever happen in your life?
Luke 1:38:
"And Mary said, Behold the handmaid of the Lord; be it unto me according to thy word. And the angel departed from her."
We should all give the same response. But you know she must have had so many thoughts running around in her head.
While she was with child, did she ponder in her heart that the baby rolling around in her womb would be the Advocate, Almighty, Alpha and Omega, Amen, Apostle of Our Profession, Arm of the Lord, Author and Finisher of our Faith, Author of Eternal Salvation, Beginning of the Creation of God, Beloved Son, Blessed and Only Potentate, Blessed God, Branch, Bread of Life, Captain of Salvation, Chief Shepherd, Christ of God, Consolation of Israel, Cornerstone, Counsellor, Creator, Dayspring, Deliverer, Desire of the Nations, Door, Elect of God, Everlasting Father, Faithful Witness, The First and the Last, First Begotten of the Dead, Forerunner, Glory of the Lord, God, Good Shepherd, Governor, Great High Priest, Head of the Church, Heir of All Things, Holy Child, Holy One, Holy One of God, Holy One of Israel, Horn of Salvation, I Am, Image of God, Immanuel, Jehovah, Jesus, Jesus of Nazareth, Judge of Israel, The Just One, King, King of the Ages, King of the Jews, King of Kings, King of Saints, Last Adam, Lawgiver, Lamb, Lamb of God, Leader and Commander, The Life, Light of the World, Lion of the Tribe of Judah, Lord of All, Lord of Glory, Lord of Lords, The Lord our Righteousness, Man of Sorrows, Mediator, Messenger of the Covenant, Messiah, Mighty God, Mighty One, Morning Star, Nazarene, Only Begotten Son, Our Passover, Prince of Life, Prince of Kings, Prince of Peace, Prophet, Redeemer, Resurrection and Life, Rock, Root of David, Rose of Sharon, Saviour, Shepherd and Bishop of Souls, Shiloh, Son of the Blessed, Son of David, Son of God, Son of the Highest, Sun of Righteousness, True Light, True Vine, Truth, Witness, Word, and the Word of God? My guess is probably not!
When you know those verses, you have to also wonder what was going on in her heart during the moments when she became pregnant, birthed Jesus, watched Him grow up, observed His ministry, witnessed His miracles, and saw Him die.
Micah 5:2:
But thou, Bethlehem Ephratah, though thou be little among the thousands of Judah, yet out of thee shall he come forth unto me that is to be ruler in Israel; whose goings forth have been from of old, from everlasting."
Did she really, really know the Scriptures well enough to understand what was going on? To comprehend the bigger picture?
As I was writing this newsletter, I saw an article about the soccer team from Brazil whose plane crashed into the side of a mountain.
Here they are celebrating six days before the plane crash:
http://www.foxsports.com/soccer/story/chapecoense-heartbreaking-last-image-before-plane-crash-112916
They had just won the semi-finals and were headed to the championship. You can see the joy on their faces. But what were they pondering in their hearts? Did they have any idea that eternity would be rushing toward many of them six days later?
Here is the last social media post they posted as they were about to take off on the first leg of their trip:
http://www.mirror.co.uk/news/world-news/live-chapecoense-plane-crash-colombia-9355318
I wonder what they were pondering in their hearts. What were they thinking about when they got on the charter flight going to Medellin? As they were settling into their seats? They were just a few hours―a very short time―away from eternity. Some of the reports coming out are saying their plane ran out of fuel and fell from the sky. One report said it was a three-minute free fall. What were those players, coaches, journalists, flight crew, and pilots pondering during those moments? I am sure soccer fell off of their Top Ten list very quickly.
John 17:3:
"And this is life eternal, that they might know thee the only true God, and Jesus Christ, whom thou hast sent."
Here are some photographs of the plane wreckage:
http://www.mirror.co.uk/news/gallery/plane-carrying-brazilian-football-team-9355323
We all have a lot to ponder during these times. The world seems to have something major happening day in and day out. Will it be perilous times ahead, or will it be smooth sailing?
Here is something else to ponder during the holidays. A friend of mine who has gone to be with the Lord always said this around the Christmas season: "Your present isn't under the tree; your Present is on the tree."
Ponder His birth. Ponder His life. Ponder His love. Ponder His forgiveness. Ponder His judgment. Ponder the cross. Ponder His death. Ponder His resurrection. Ponder where people are going to go when they die. Ponder it enough that you will do something about it before they take their last breath.
Until the nets are full,