Mary, Did You Know?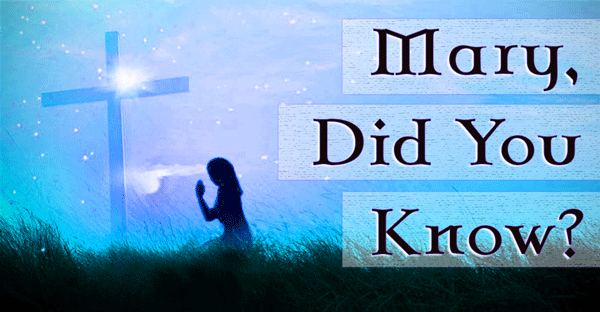 One reason why you always want to pray for God to give you the right waiter or waitress to chat with is because God loves to answer that prayer! I could probably write an entire book just from the encounters I have had at different restaurants.
When I asked Maria what she thought happens after she dies, she wasn't sure. She hoped it was reincarnation. I explained to her that reincarnation is a curse because it means you didn't get it right in this life and didn't get to the Hindu heaven of Nirvana. It means you need to keep going through the cycle of life until you get it right. When I explained all of that to her, she wasn't so keen on reincarnation anymore.
I then asked, "Did you grow up Roman Catholic?" She said, "Yes." By the way, I wasn't taking a stab in the dark when I asked her that question. Maria told me she was of Mexican descent, so it was an educated guess.
I asked her what she believed about Catholicism. She excitedly told me, "They believe in two Gods: Guadalupe and Jesus." Even though I had spent more than a few years in Catholicism, this was a new one to me. Our Lady of Guadalupe is a title used for Mary because she supposedly appeared through a Marian apparition in Mexico City centuries ago.
As you can see, we had a dilemma at this point, but it was still very easy to get to where I wanted to go in this conversation. I took Maria through the Ten Commandments. She was listening and responding attentively. She knew she had broken all of the commandments. That opened the door for me to explain the death, burial, and resurrection of Jesus Christ—that it is His blood that can wash us as pure and as white as snow. She was listening intently. I added that Mary did not die on a cross for her sins, and Mary did not rise again after her death like Jesus did.
Luke 1:46,47
And Mary said, My soul doth magnify the Lord, And my spirit hath rejoiced in God my Saviour. 
I also let her know that Mary needed a Savior as well.
Since Maria was my waitress during Resurrection weekend, it was easy to explain the gospel to her. She took some materials because she wanted to read more about all of this. I also left her a nice blessing, since she has a four-month old daughter now!
Lies are everywhere. People need truth. Go and give out some truth today!
Until the Nets are Full,

P.S. Last week's newsletter, The Pope vs. Mary, generated a lot of interest. It covered the Pope's false teaching about Mary being the way to Heaven, the deception of Marian apparitions, the need for a perfect blood sacrifice, some false teachings of the Catholic church, and how Catholics need our help to understand true salvation in Jesus Christ. You might want to forward it to others and encourage folks to share it with their Catholic friends.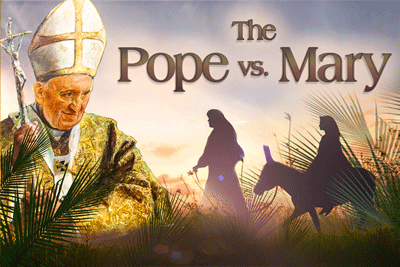 https://markcahill.org/the-pope-vs-mary/
P.P.S.