When There's a "Will" There's a Way
We received this nice comment from Will in response to one of our recent newsletters:
"I'm meeting with the pastor of my church on Sunday to see who he thinks Jesus really is. My church is a Unity church where most people see Jesus as on par with Buddha and a lot of other spiritual masters. I'm taking a copy of One Heartbeat Away with me in case he wants to see what changed my mind. I've already given the book to several others who are open to new ways of seeing things. Thanks for being who you are!!"
Will seems pretty bold. I like that!
I ventured over to the website of the church he has been going to. It was a very interesting website to peruse! See if you can pick out anything on this page that might be a red flag to you:
https://unitynorth.org/ministries/
The real issue with churches like this is they let their members believe pretty much anything they want. Anything goes. Everyone is right. Except, only one thing is wrong―just one―which is believing that Jesus is the only way to heaven. Everything else is fine, but please don't be a narrow-minded bigot by thinking there is only one pathway to get to where you really want to go after you cross over to the other side.
John 3:18
He that believeth on him is not condemned: but he that believeth not is condemned already, because he hath not believed in the name of the only begotten Son of God.
1 Timothy 2:5
For there is one God, and one mediator between God and men, the man Christ Jesus;
Romans 6:23
For the wages of sin is death; but the gift of God is eternal life through Jesus Christ our Lord.
Isaiah 53:5
But he was wounded for our transgressions, he was bruised for our iniquities: the chastisement of our peace was upon him; and with his stripes we are healed.
Pray for the minister of that church. Will has given him a copy of One Heartbeat Away and plans to follow up with him to make sure that he reads the book. Please pray that the minister will be radically saved, like Will, and will be a bold soul winner all the days of his life!!
Until the Nets are Full,

P.S.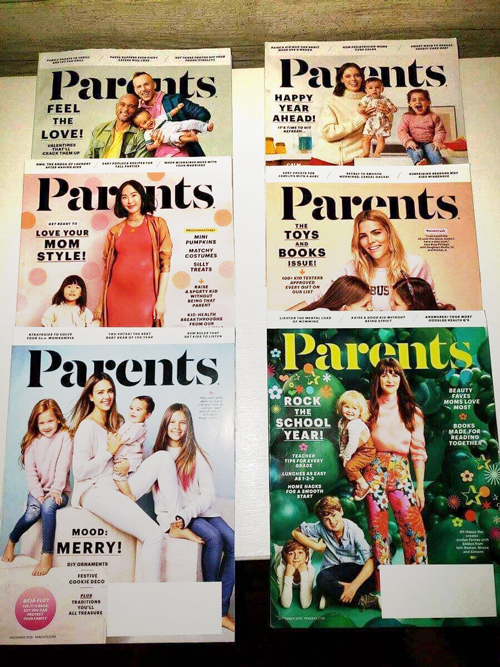 What is the one missing set of parents that you don't see in these covers? It is the one that you will see written across pages of Holy Scripture.
Matthew 19:4-6
And he answered and said unto them, Have ye not read, that he which made them at the beginning made them male and female, And said, For this cause shall a man leave father and mother, and shall cleave to his wife: and they twain shall be one flesh? 6 Wherefore they are no more twain, but one flesh. What therefore God hath joined together, let not man put asunder.
P.P.S. The tract sale is going, going before it's gone. There is still time for you to pick up Freedom and Paradise tracts at 25% off so you can stay well stocked for your summer months of witnessing.

https://markcahill.org/product-category/tracts/